FLORIDA'S BLACKWATER FLY-IN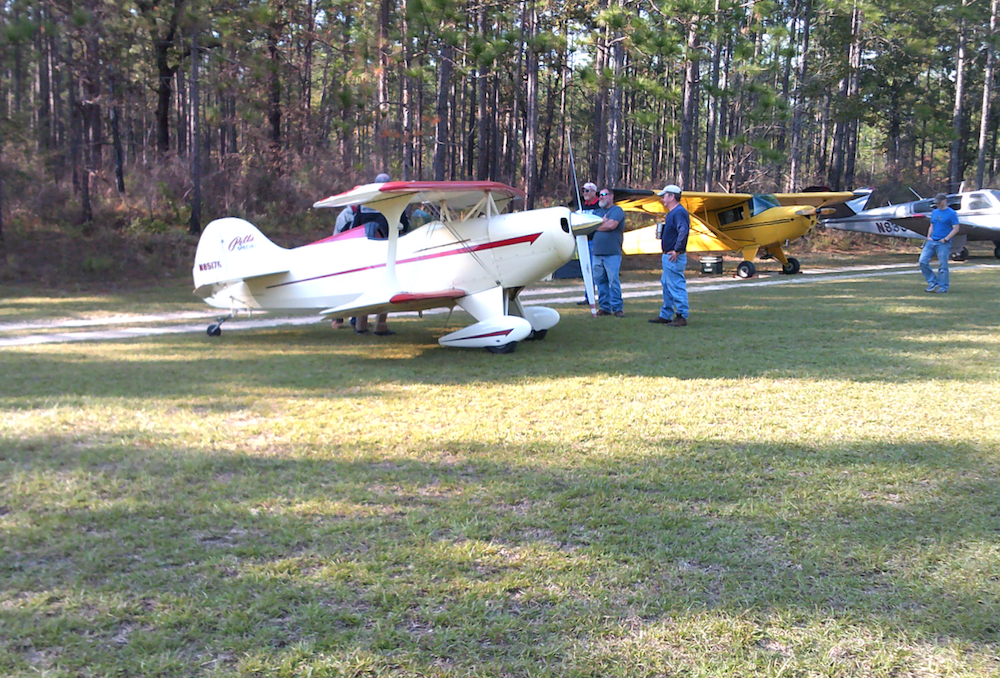 RAF Florida Ambassador John Hall reports that with ideal weather, the November 8-10 weekend Fly-In brought 17 aircraft to Blackwater airstrip (8FD3) near Munson, FL. Aircraft ranged from kit planes, Cubs, retractables and a new Kodiak with only 18 hours logged.
Thirty people attended with a mix of RAF members and their families, active duty Air Force and Navy folks, and just curious onlookers from the adjacent Florida State Forest Krul Campground.
Hall wishes to recognize Shane and Elaine Hartman for graciously providing homemade meals perfect for the camping environment. Their breakfast burritos, tortilla soup, and sausage and bean soup were well-received, while Shane entertained all with his commentary about building his Murphy Moose.
"Pete Barnes on guitar, and D.C. Nowling adding harmony, entertained on Saturday night," Hall said. "Some say the party went on until 1 a.m., but I wasn't awake to verify," he added. Special thanks to D.C. and Shane for providing firewood.
"A special thanks goes to Stephen Scofield, Krul Camp Host, for replacing three picnic tables during the event which had passed their useful life," Hall said.
In addition to Hall, Joe DeLeon and RAF Florida Liaison Bobby Capozzi and his wife Kim deserve recognition for providing scheduling and logistical support. The RAF appreciates Dave Creamer of the Florida State Forest for his help and cooperation.
Submitted on November 22, 2019