FLY-INS RESUME AT GEORGIA'S CREIGHTON ISLAND
After one weather cancellation, the series of Creighton Island Fly-in's continued on the June 22-24 weekend.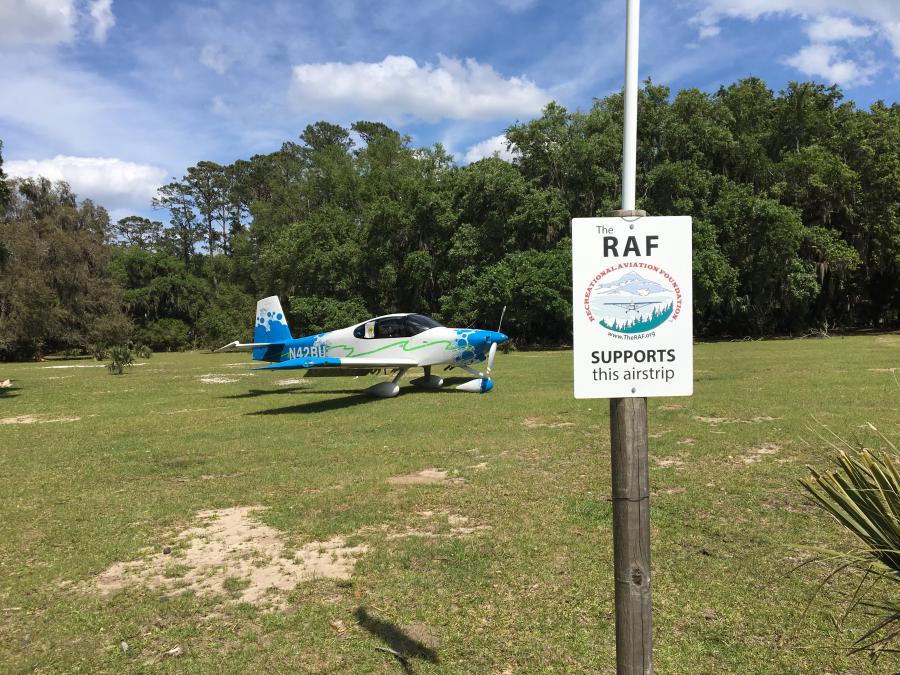 Gary Davis (RAF Georgia Ambassador Eric Davis's father) and Ambassador Amrat Chugani and Florida Liaison Bobby Capozzi flew in and while there, found ancient artifacts, among them, a perfectly preserved tomahawk head.
The group installed shutters on the bathroom doors, mounted first aid kits in the buildings, installed new swing latches on all doors, fixed the plank bridge that connects the island, and installed a brand new charcoal grill — with plans to install two more — in the campsite. They inspected the north side of the island for a potential runway in the future.
"Owner Frank Williams was again a great host and I can't wait to go back soon," Bobby said, adding, "Coupled with amazing views and some great flying, it was a great weekend overall."
Click HERE for the Creighton Island Safety Briefing.
As a safety requirement, anyone desiring to fly in during non-scheduled events MUST obtain permission from the owner. You MUST contact the owner 24-hours prior to arrival to obtain a runway report. No landings are authorized unless you have spoken with the owner.
Scheduled events will be posted on the Airfield.Guide website. Check for cancellations due to weather or adverse field conditions 24-hours prior to the event.
Submitted on July 10, 2018