FLYING LOSES A REAL ADVOCATE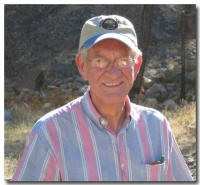 We are profoundly saddened to report that Sparky Imeson of Helena, Montana, formerly of Jackson Hole, WY, perished in an aviation accident Tuesday, March 17 after departing Bozeman solo in his Cessna 180 on a routine 70-mile flight to Helena.
Helena's daily Independent Record reported that the wreckage was located by search crews from Malmstrom Air Force Base at 9:45 a.m. Thursday, roughly 2.5 miles southwest of the Canyon Ferry airstrip. The newspaper quoted Debbie Alke of the Montana Aeronautics Division, saying, "It's difficult to find the right words to convey the sense of loss the Montana aeronautics community will experience. Sparky Imeson was a colleague and a friend to so many. Our thoughts and prayers go out to his family and our gratitude to all who have helped us find him."
Recipient of numerous safety awards, Sparky was a frequent contributor to regional safety presentations, demonstrating ways to minimize risk while flying in the mountains. He was a certified flight instructor, agricultural aerial applicator, aerobatic pilot, air ambulance, and demo pilot. He was as comfortable in a 150-mile-per-hour fabric aircraft with a plotter as he was flying with a glass panel at mach .92 in a Citation.
Sparky began flying in 1966 at Jackson in his father's Piper J-3 and Cessna 205 and had since accumulated over 20,000 flying hours, much of it in the mountains of Alaska and the west. His passion was mountain flying, and to give back to his beloved flying community, he committed much desk-time to writing what was then the only book on safe mountain flying, "Mountain Flying Bible", which has inarguably contributed to the safety of mountain flying for many pilots.
Submitted on March 20, 2009.