FRIENDS OF ARCADIA AIRPORT BOARD OF DIRECTOR GEORGE CHASE THANKS THE RAF FOR THEIR INVOLVEMENT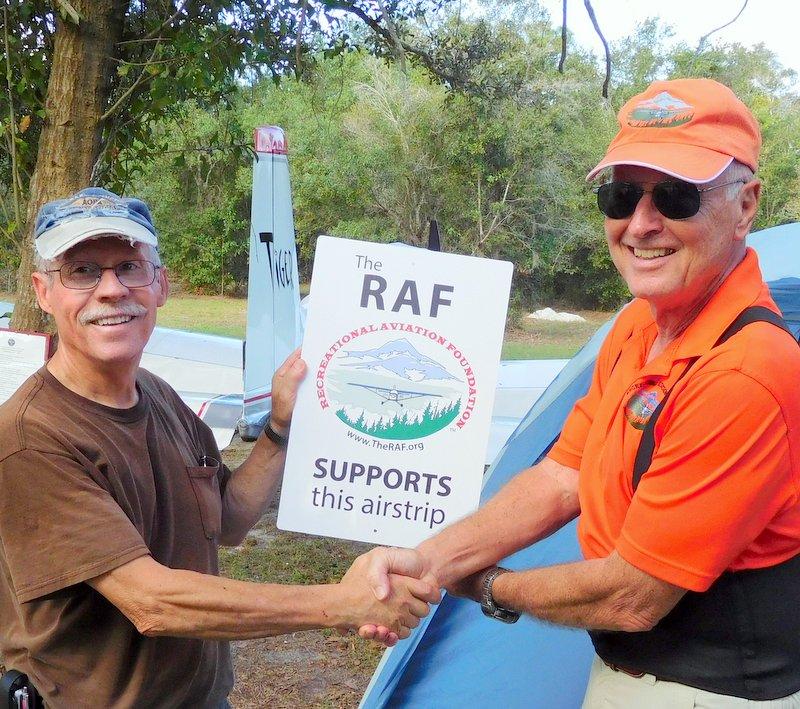 Thanks to all the great folks that showed up today to volunteer their time on this hot November day to help Friends of Arcadia Airport with final brush trimming on phase 2 of " Aviation City ", our Fly-In/Camp-Out Center @ X06. It was a treat for us to meet most of these people for the first time today. Thanks to everyone that made fast work of this project.
Jack Tyler & Tim Clifford of the Recreational Aviation Foundation were on hand and Jack presented Friends with a first edition sign showing the RAF commitment to such projects. Signs just like this will soon be seen on airports and airstrips nationwide where the RAF is involved.
Submitted on November 8, 2015.