FROM ONE STATE LIAISON TO ANOTHER
We like to publish comments and stories from our members around the country as they experience great RAF project destinations.
This one is unique in that it comes from one RAF State Liaison to another. Jeff Smith is the relatively new Kentucky Liaison and has just experienced what our organization is all about!
Brad,
I had a wonderful flight from Woolsey Northport MI with RAF member John Harbottle to North Fox Island in his beautiful '55 C170 this morning. What a beautiful air strip in a setting that is without question one of the most scenic areas in the world! If only more Americans could see Lake Michigan like we can see it from the air, especially low and slow they would realize what an amazing resource it is. As we were leaving the island, the 112th visitors since April this year, a C172 came in with plans to spend the night.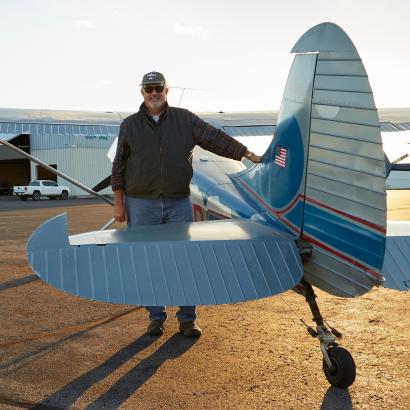 I can't say how much I appreciate what Brad and the RAF has done here. I look forward to returning here.
Thank you, Jeff
Submitted on August 23, 2016.