RAF Wisconsin Liaison Jeff Russell's journey to Sun 'n Fun in April included stops at four RAF-supported airstrips.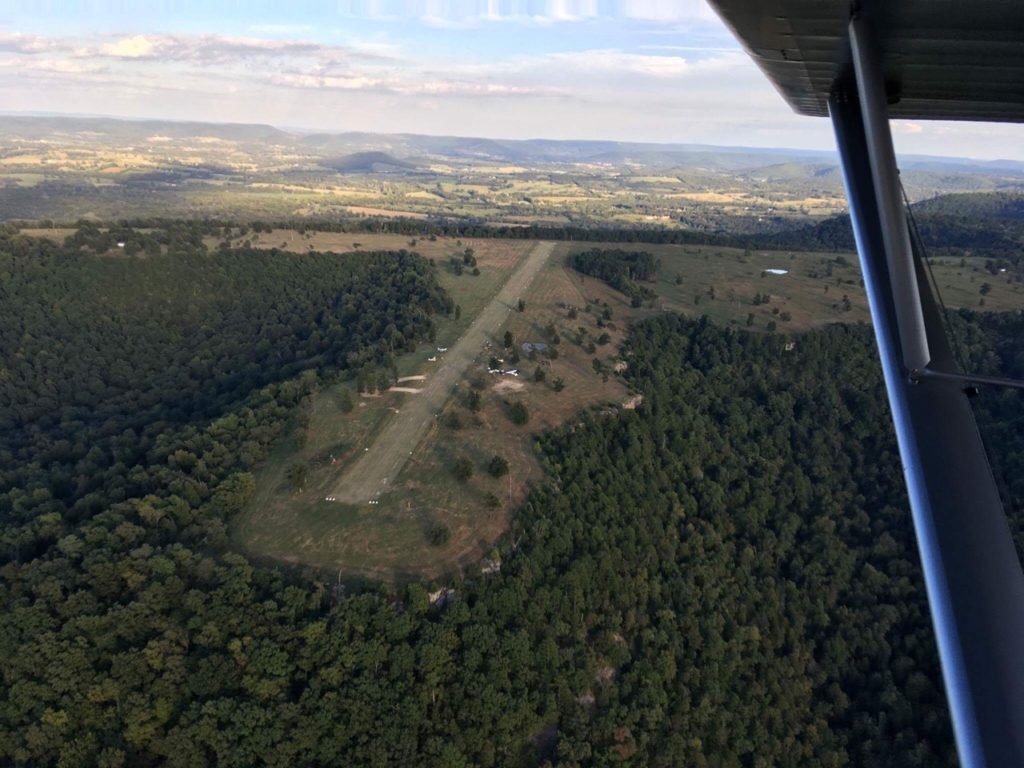 He stopped in to visit Arkansas Liaison Dave Powell in Bentonville who rounded up some pilot friends to take Jeff on a personal air tour of the area including a stop at Trigger Gap. "What a great airstrip!" Jeff reported. Dave also shared additional projects that are in the works there.
Gaston's (3M0) near Lakeview, AR was his choice for that night's stay, and he reports, "That was my first visit there and it didn't disappoint me."
His next stop was Florida's Blackwater to tent-camp on the field overnight. Folks in two C-172s from the Gulf Shores area were camping. "Although it is no surprise to anyone familiar with aviators, they invited me to join them around their campfire for a few adult beverages."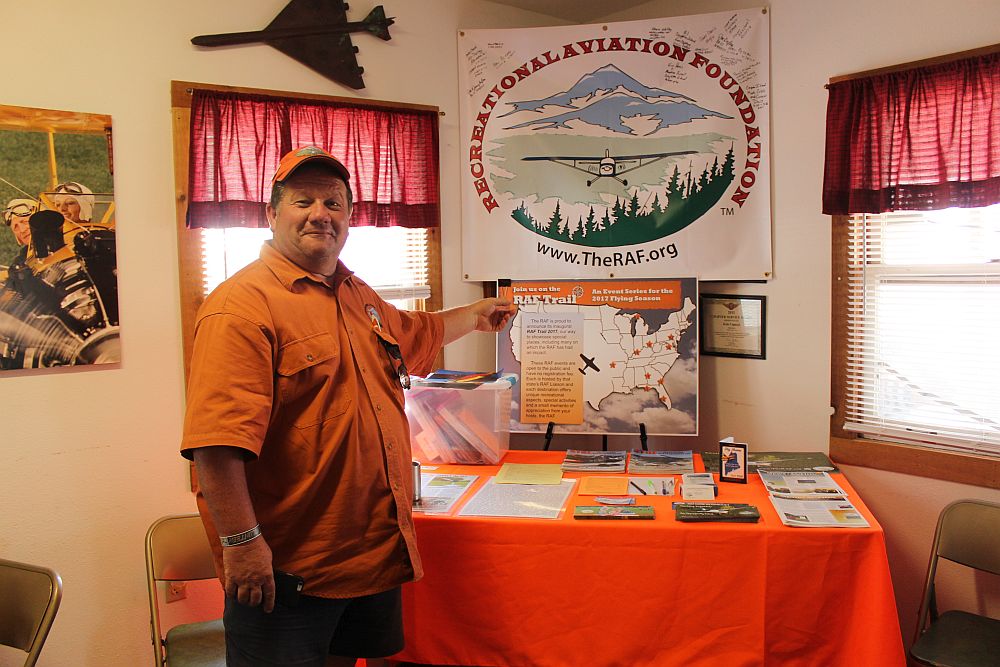 Jeff continued to Sun 'n Fun and met Bobby and Kim Capozzi, who were hosting at the Vintage Hospitality House. "What fantastic hosts they were!" Jeff said, adding, "No surprise here — it's something one can almost expect when meeting more of the RAF family." RAF Director Emeritus Tim Clifford, Jeff and Bobby Capozzi went on air for Tuesday morning's live Sun 'n Fun broadcast.
Then Jeff was off to the Florida keys with a stop at Arcadia. He called George Chase, President of Friends of Arcadia Airport (FOAA), from the air, and George graciously drove over to the airport to give Jeff a personal tour.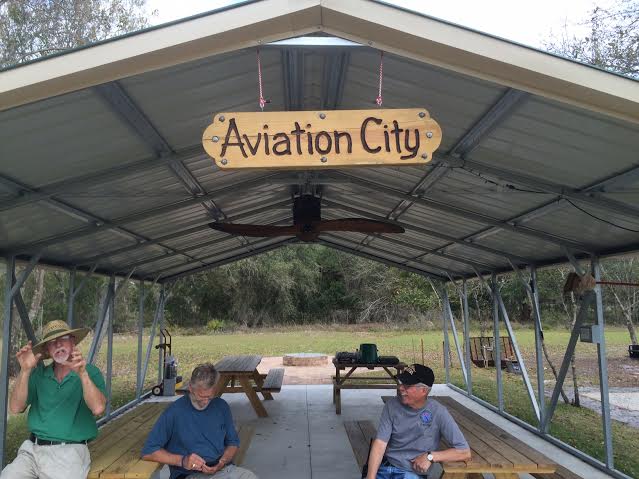 "What George and his team have created at Arcadia is absolutely amazing," Jeff said. "You just have to see the place to truly appreciate it," he added. Jeff and the RAF recognize George as an uncommonly committed and talented person. "George described it as a six year full-time job and is rightfully proud of what they accomplished." Jeff said.
From Arcadia it was off to Summerland Key for a few days staying with an RAF member at his place on an airpark.
"It was great to see the impact that the RAF is having in this part of the world," he said.
George Chase, Friends of Arcadia Airport (left) and RAF Wisconsin State Liaison Jeff Russell.
Submitted on May 4, 2018