GILA AIRSTRIPS HISTORY OF EFFECTIVE USFS PARTNERSHIP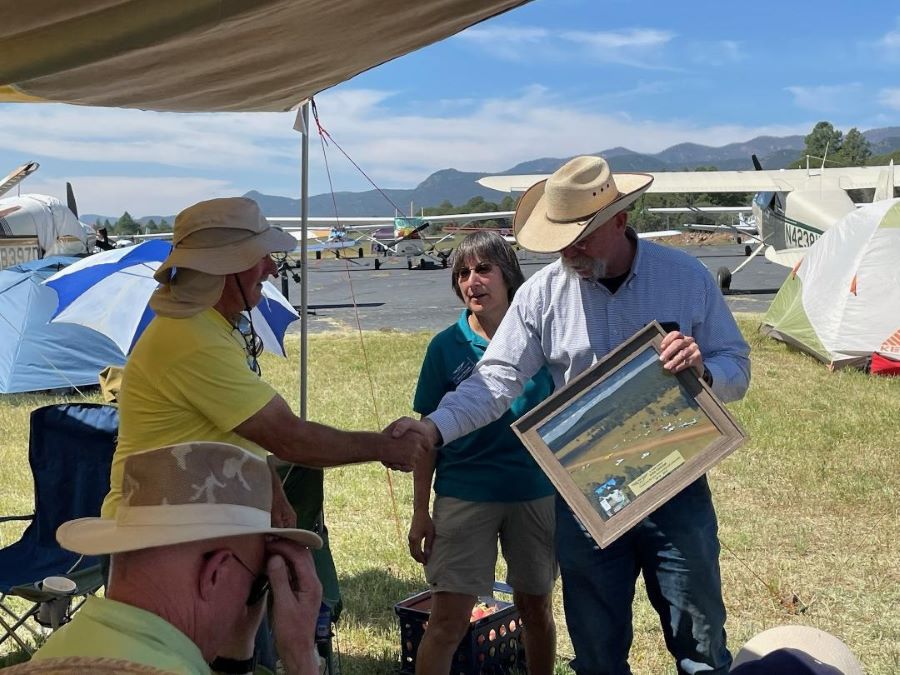 The New Mexico Pilots Association Gila Regional Fly-in was a huge success. Perfect weather enabled 37 planes and 56 folks to attend. Based at Reserve, New Mexico, T16, pilots could explore some of the six Gila area backcountry airstrips during the weekend. The privilege to access these places is the result of a long term partnership with Gila National Forest management.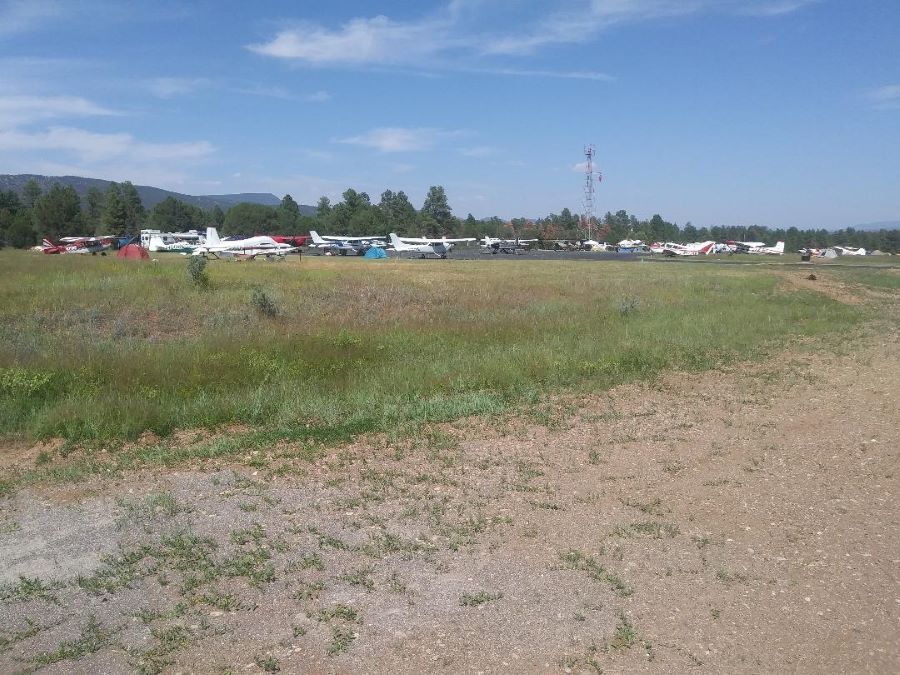 In appreciation for USFS Reserve District Ranger John Pierson's 11-years of partnership and leadership, fly-in hosts presented him an aerial photo of Negrito Airstrip prior to his retirement.
In 2010 then-New Mexico RAF Liaison Larry Filener contacted Ranger Pierson about potential maintenance at Negrito, 0NM7. Pierson agreed to allow a work party, and RAF and New Mexico Pilots Association volunteers began work in preparation for fly-ins, which the Ranger also approved. "A year or two later, we installed a fire ring, camping area, tie-downs, and we repaired the tetrahedron and installed a second windsock." RAF New Mexico Liaison Ron Keller said.
Pierson invited the RAF and NMPA to USFS Forest Leadership Team meetings, where volunteers made a presentation on their future goals for the Gila Airstrips. The New Mexico Airstrip Network team had created the Gila Airstrips Integrated Operations and Maintenance Plan and presented it to the USFS.
In 2018, 33 RAF/NMPA volunteers had a work party at Negrito to rebuild a mile and-a-half of fence, and paint runway markers. Ranger Pierson joined in the efforts.
In 2019, Pierson approved and facilitated the installation of a vault toilet for Negrito, provided with grants from both the RAF and NMPA. "The following year, RAF and NMPA volunteers poured a concrete access with John's staff providing assistance and oversight," Keller said.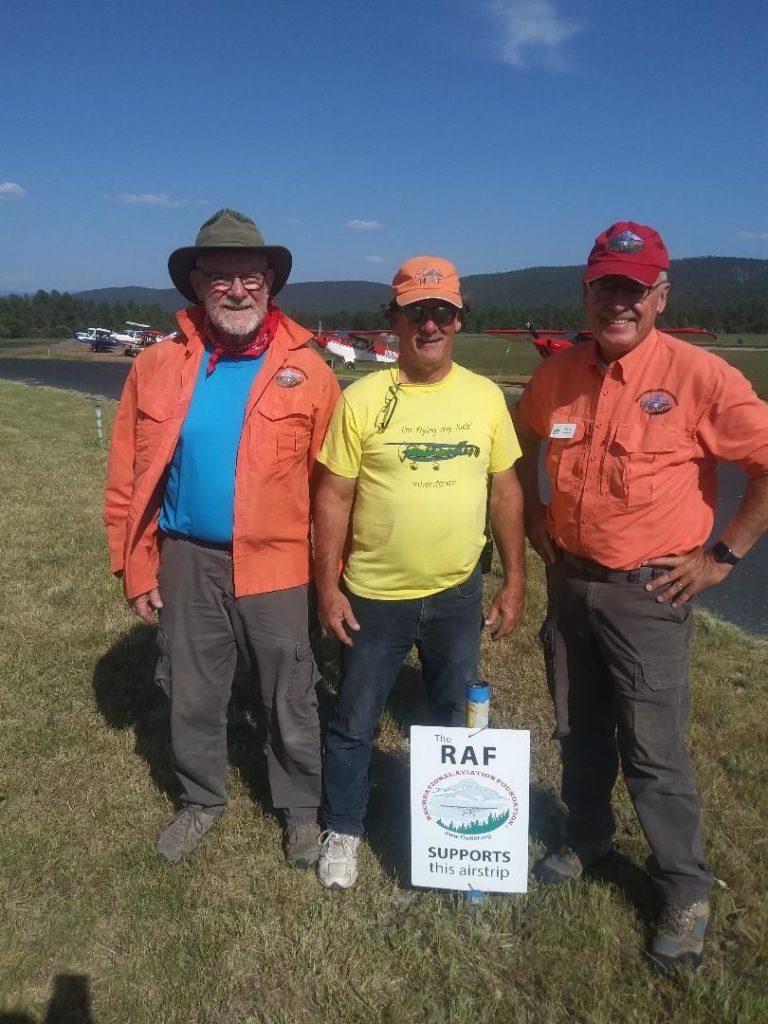 Pierson also approved the volunteers' plan to rehabilitate and reopen Rainy Mesa airstrip, NM54 after 45 years of dormancy. This project triggered a 2021 appropriation of $25,000 for gravel for Rainy Mesa and Negrito, and a new concrete picnic table, shade structure material, and kiosk for Negrito. "All of this was done while John was Incident Commander for wildland fires, requiring him to be called away often," Keller added.
"John will be sorely missed as Reserve District Ranger, but he is staying in the area and has expressed an interest in staying involved with recreational aviation," Keller said.
RAF Chairman John McKenna said, "Thanks to this foundation of cooperation, the RAF anticipates continuing success in partnering with NMPA, the New Mexico Airstrip Network, and with Gila National Forest's management team."
Submitted on September 21, 2021.