GIVING THANKS TO OUR MANY VOLUNTEERS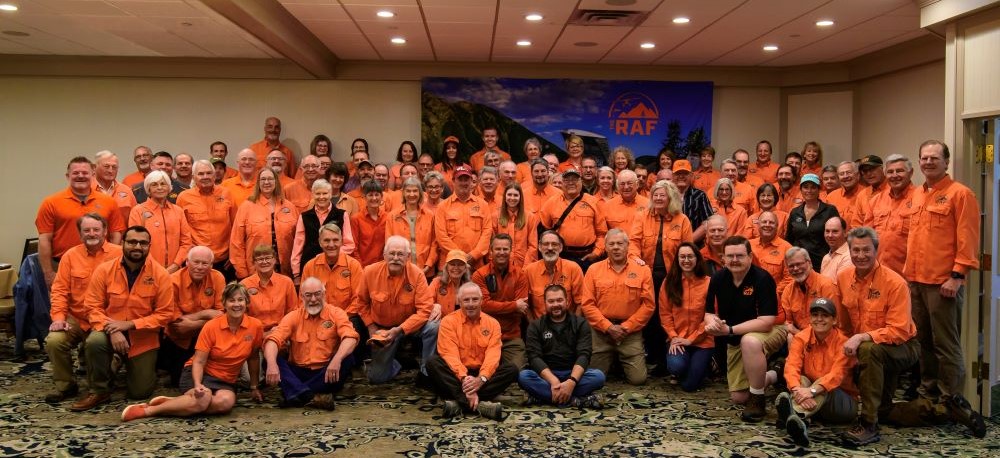 It may be out there, but we don't know of another organization with such dedicated volunteers. We feel the RAF stands out with its more than 11,000 supporters spread throughout our entire country – six time zones – and functions nearly entirely on volunteer efforts. "Around 150 volunteers are actively working year-round on RAF mission-related items, and dozens more lend a hand when they are able," RAF Volunteer Coordinator Erin White said.
From our founding in Bozeman, Montana, we've celebrated accomplishments as simple as the placement of a fire ring, a picnic table, a bear box, windsock or outhouse. Thanks to you, our list of successes continues to lengthen, from Alaska to Maine; from California to Florida.
Throughout these first twenty years, you've raised the bar, and found cooperation with your state pilot organizations, aviation agencies, and landowners with bigger results worth celebrating. You've helped re-open abandoned airfields, and created new ones for the public to enjoy. You've built shelters, solar chargers, weather stations, bicycle sheds stocked with bikes, and shower houses to serve visitors at backcountry airfields. As stewards of these special places, those bear boxes and outhouses are still worth celebrating.
Although we appreciate you every day of the year, we wanted to express our thanks at this special season of Thanksgiving. "Our volunteers contribute an incredible amount of time, skill and energy to the RAF, and for that we are genuinely grateful. Quite simply we couldn't do what we do if not for our volunteers," Erin added.
Submitted on November 13
By Carmine Mowbray