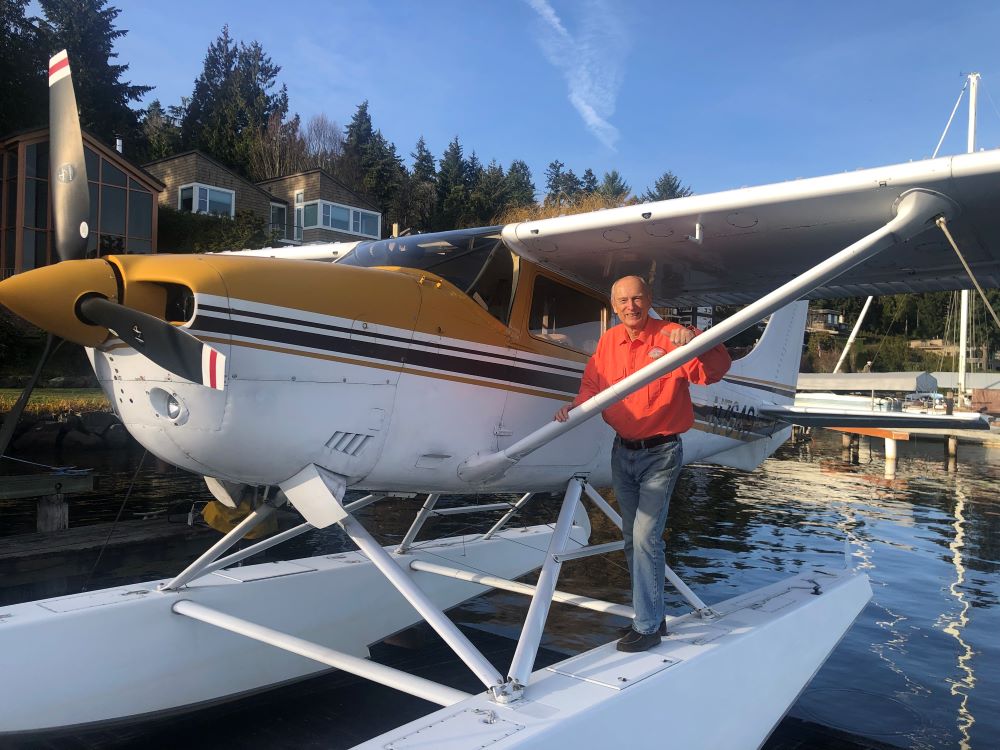 During the summer of 1964 while on a 3,600-mile Canadian kayak trip, Gordon Rock of Mercer Island, WA learned that he could hire a floatplane to view two falls on the Hay River. "It turned into quite an experience that included landing between the two closely spaced falls. It was that experience that convinced me that I wanted to learn to fly," Gordon says.
He started training at Seattle's Boeing Field in 1965, the same year he began his career in the budding cable tv industry. The following year he participated in a new franchise build in the San Francisco area, where he earned his PPL in a C182 he'd bought with a partner for training. "We flew it to Seattle the day after I was signed off. It was clear from the get-go that a plane offered more than recreation – it was a means of getting somewhere," he says.
In 1967 he and a partner went independent and expanded in other communities in the Sacramento valley and in the Sierras north of Reno. "The 182 was now a trusted steed that was moving us easily between the systems," he said.
Expanding beyond California, they pursued the purchase of a system in Coeur d'Alene, ID, requiring Gordon's presence at a city council meeting. The 182 was not available, and a strike had shut down commercial service into Spokane. There was a B55 Baron for sale at Antioch, and, "I bought it on the spot, received a checkride, and flew from Antioch to Coeur d'Alene, arriving in time for the meeting," Gordon says. "It was clear that we had a competitive advantage, not needing to depend on commercial air service." All their service areas had small GA airports, and all but one of Gordon's seven partners were pilots. "The Baby Baron I bought without much thought ended up being a great fit, flying for two decades of relatively trouble-free service," Gordon says. As the enterprise grew into Alaska, the need for larger and faster planes followed.
"Our love of flying and our need to travel were working in harmony," he points out, and they enjoyed plenty of recreation. Their Colorado locations served areas with five ski resorts. A favorite recreational flying experience was airplane camping in Canada and Alaska, what Gordon calls "adventure flying." He says, "Backcountry is where, adventure is why."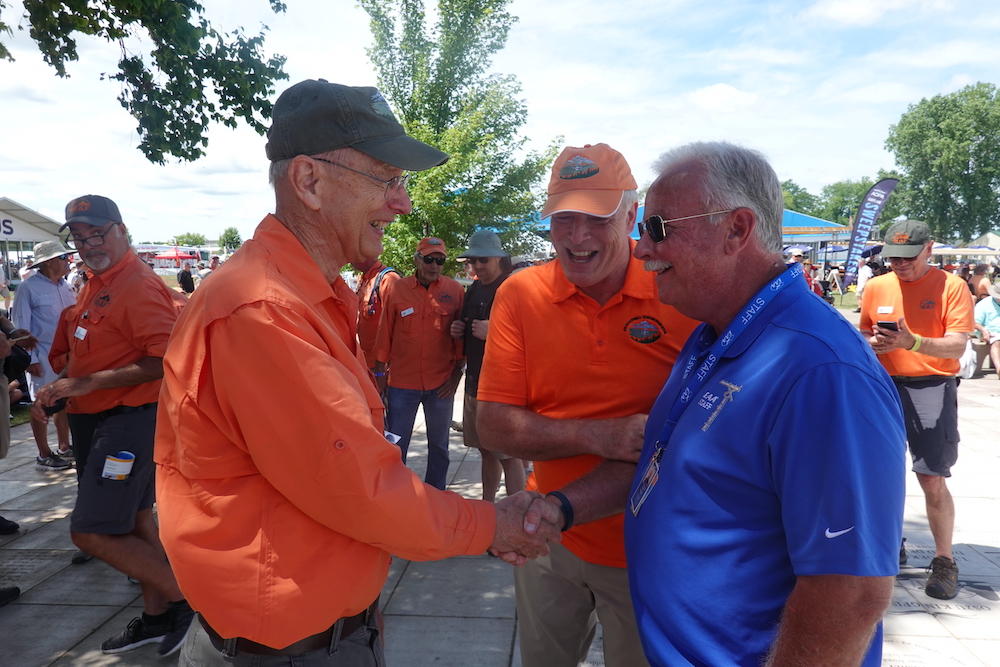 One adventure as a result of flying in the Yukon occurred in 1973. Gordon learned of the WWII era Canol Road, built to get oil from Norman Wells – about 80 miles south of the Arctic Circle – up and over the Continental Divide to a refinery in Whitehorse, YK.
The road had washed out in 1945 and was abandoned. Gordon and six fellows succeeded in making the 366 mile journey on Honda ATCs with balloon tires – the first motorized crossing of the Canol Road since its closure in 1945. "The logistics required stashes of fuel, food, and parts along the primitive route, and we used the 182 to manage some very off-field landings to accomplish that mission." They staged a second plane, a twin C320, at the end of the ride to facilitate logistics. "Couldn't have done it without the air support for staging and transportation from California and back," Gordon pointed out.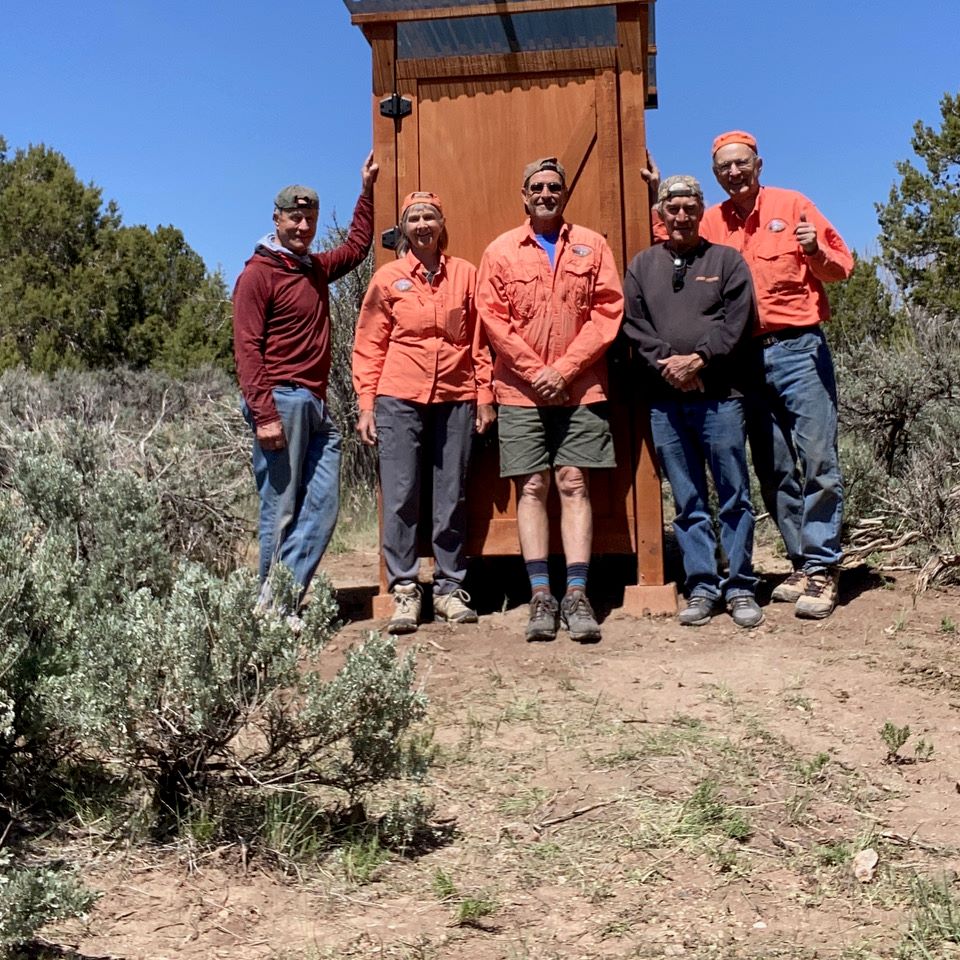 In 1979 Gordon and his brother bought a 206 on floats. "I have been flying it now for over 43 years. It provides the family with wonderful access to our remote cabin in Canada. Now, our third generation rates the cabin as their favorite place to be," he adds.
Gordon lost his younger brother and a partner in a 206 accident between Libby, MT and Coeur d' Alene, ID in 1980. "The loss was devastating and one that you never fully recover from," he says. Afterward, Gordon and his business partners began selling systems, and the Alaska systems were the last to go in the late 90s.
Gordon continues traveling with IFR capable planes. He also enjoys "life in the low and slow category" with his floatplane, Highlander and Kitfox Lite. Skilled in building complex projects, Gordon, with assistance built a Glastar, Zodiac 501 and his Highlander.
His introduction to the emerging RAF was with an original director, Karl Spielman on a backcountry access issue on BLM land in Utah. It lead to an introduction to John and Tricia McKenna. "My sense was that these people had passion and an important mission. Recreational access was being challenged, and I was impressed and eager to be a supporter. Ryan Field was just starting to come together and the young RAF was gaining momentum," he says.
"Any successful venture is largely the result of motivated and passionate people. At its core the RAF was attracting supporters who were eager to pitch in. That the RAF has accomplished so much, is a tribute to its volunteers," Gordon said, adding, "As the RAF has become larger and more respected and successful, it has retained its culture, focusing on results, not who gets credit; with humility and appreciation of others. Being trustworthy, and doing more than its share. This motivates and inspires others."
Submitted on January 11, 2023.