GRAND GULCH MINE AIRSTRIP AGREEMENT SIGNED
Located roughly forty miles west of the Tuweep airstrip in northern Arizona is the historical Grand Gulch Mine. History has this as the first copper mine in Arizona, and you can admire the last remaining earthen smelter in the country amongst the ruins of this wonderful site. Taking the cue from aviation historian, and APA member, Arv Shultz, the RAF team went to work on securing the nearby airstrip, located on BLM land in the Grand Canyon – Parashant National Momument area.
This airstrip had been slowly degrading over the years of little use. When I shared this little gem with RAF supporter, Gordon Rock, he jumped to action from his home in St George Utah, first visiting and analyzing the site, and then meeting with the BLM leadership in St George. A follow up visit was them made, along with RAF President John McKenna. With everyone in agreement, John and RAF supporter Gordon Rock, began negotiations with the park service on a volunteer maintenance agreement that would ensure access and use to this site for years to come. The agreement was signed between the RAF and the Park Service on Monday April 30th, and the first all-volunteer maintenance day took place on May 15 with 13 hard working volunteers including, members of Utah Backcountry Pilots, Arizona Pilots Assoc and the RAF.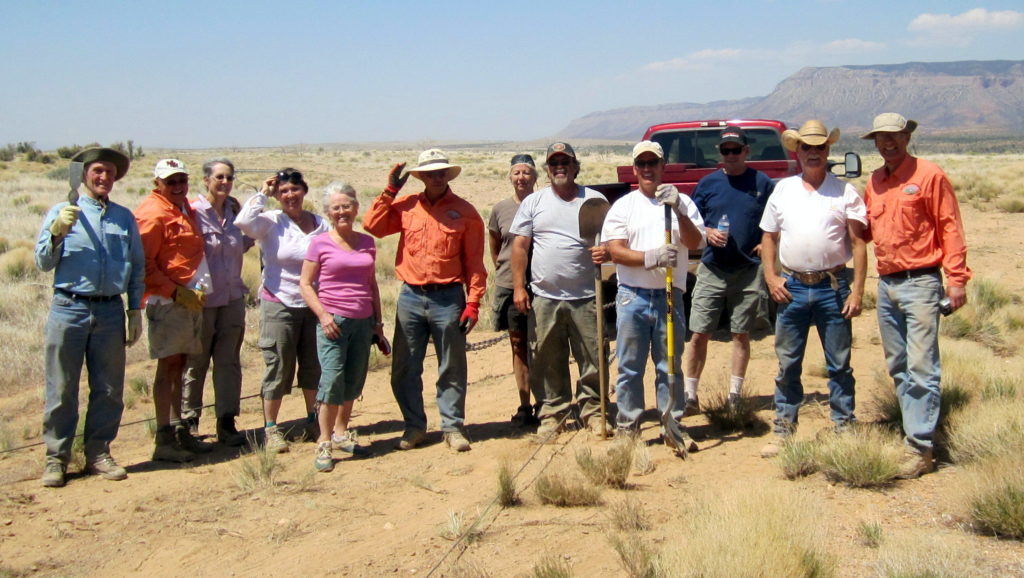 The strip was dragged and garbage cleared. There wasn't enough time to get the word out across the state on this work day, but stay tuned for another day to be announced this fall.
Important Notice: The airstrip is now mostly free of brush and growth; however it has loose stones and soft spots. Until further work is accomplished this fall it is recommended that this strip be used by Super Cub, 180/185 type aircraft or large bushwheel aircraft. Stay tuned for updates.
Submitted May 19, 2012.