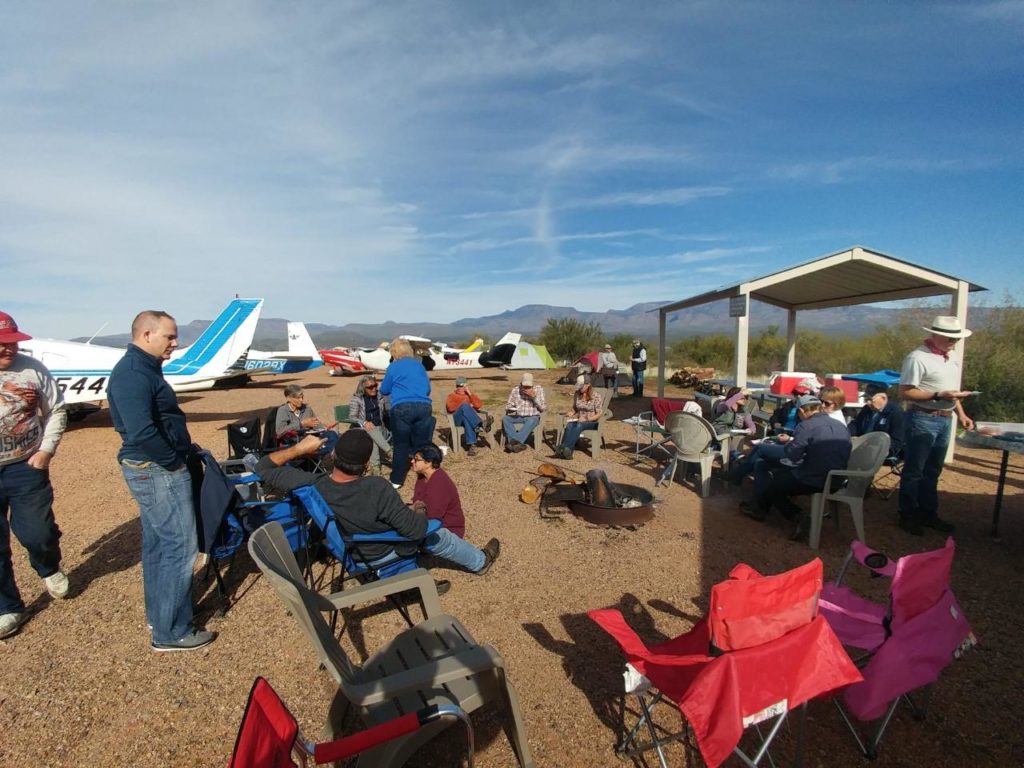 Grapevine (88AZ), central Arizona's 3,800 ft runway in the Tonto National Forest was the site of a casual fly-in the weekend of December 20-21. Arizona Pilots Association members serve a lunch the third Saturday of the month, typically September through May at this scenic place. The suggested $8 donation represents a bargain for the ample meal. Donations in excess of expenses go toward maintenance of the site, and rental of the porta-potty.

December's gathering saw 20 aircraft and about 30 folks for lunch; some stayed to camp overnight under their wing or in the adjacent primitive campground.

The US Forest Service airstrip had been closed in 1997. In cooperation with the USFS, Arizona Pilots Association and the RAF contributed many volunteer hours, materials and equipment to restore the airstrip. In 2017, it was formally reopened, striking the "X" from the sectional.

Today, the strip is open for public use for recreational access. It is charted "Private" by agreement with the Forest Service to ensure that no commercial operations, nor touch and go training is conducted at the airstrip.

A short trail leads to Lake Roosevelt that claims a variety of game fish including crappie, carp, and smallmouth and largemouth bass.
Submitted on December 24, 2019