GUESTS APPRECIATE ISLE AIRPORT AND FLY-IN BREAKFAST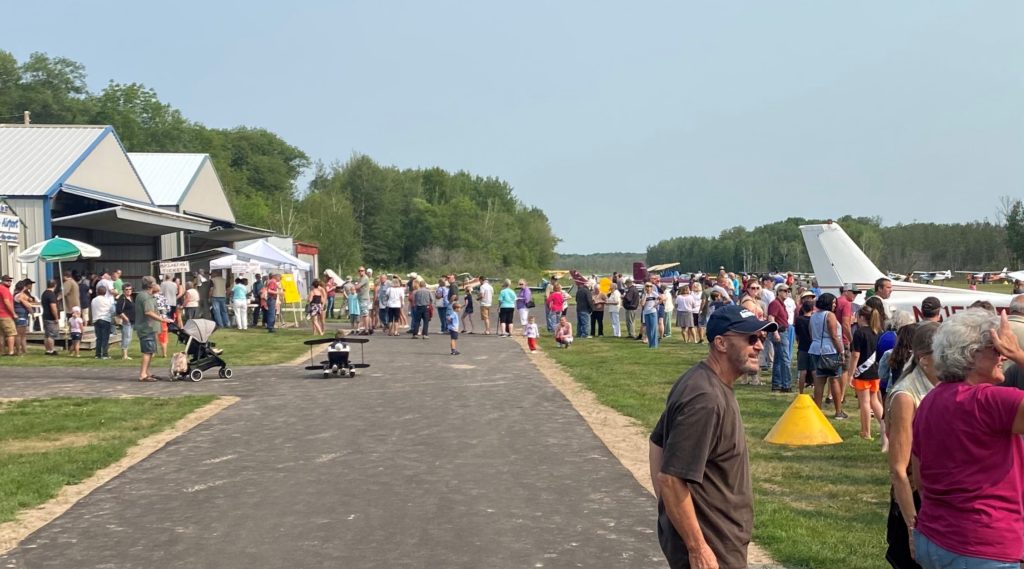 Last fall, the RAF granted $14,000 toward the preservation of Minnesota's Isle Airport, (MY72). Minnesota Liaison Kirk Hiner and former RAF Director Peter Burwell had learned the airport was facing closure due to encroaching trees. They met with Isle Airport management and agreed on a cost sharing project to solve the problem. The work was completed this past winter, and the airport remains open, with prior permission to land.

RAF Minnesota Ambassador Amy Gesch reports on the successful Isle Airport Association fly-in breakfast on July 10. "It was a great fly-in that stayed busy from start to finish."
Dave Retka, president of the Isle Airport Association added, "A big thank you to the RAF from our association. Their generous donation to the tree cutting project was put to good use and the airport was enjoyed by a record turnout of participants at our annual flight breakfast." He estimated that Association volunteers served 800 people, with 80 airplanes parking on the beautiful turf airfield. A dozen enjoyed camping overnight at the field. "Not bad for a small strip like Isle Airport and the town of Isle with a population of 700," Retka added.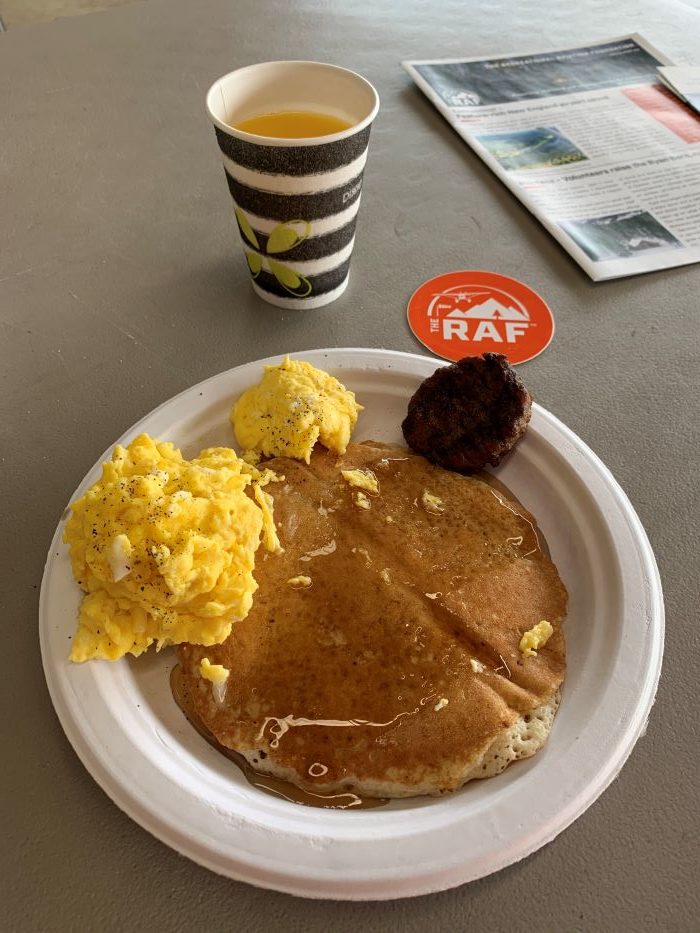 Pilots made the most of the great weather, with clear skies and light winds, and Association volunteers stayed busy from before 7 am until lunchtime serving pancakes, eggs, bacon, sausage, coffee, and orange juice.
"It's great to see investments in the airport being made after recovering from the threat of closure," Gesch says, pointing out that the Association finished a pilot lounge, and paved approaches to the hangars recently. After parking her Cub, many visitors stopped by to express their gratitude for the RAF grant, "and the future of the Isle Airport is bright," she added.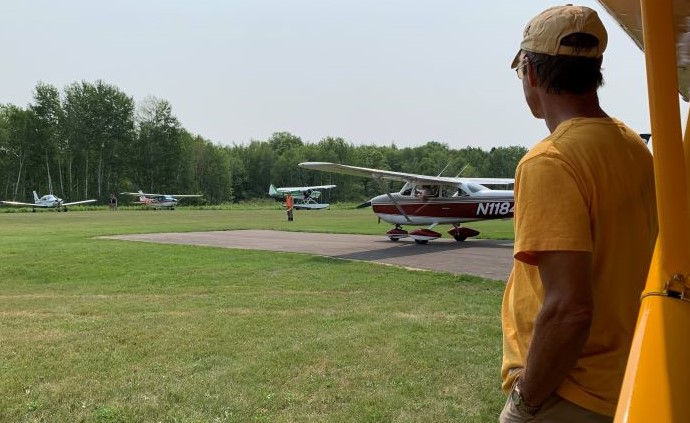 Gesch invites pilots to enjoy Isle Airport, and register as a visitor. There is a designated camping area, and lake resorts and several restaurants are nearby, plus the Father Hennepin State Park with public access to Mille Lacs Lake. She adds, "We will be working to get Isle listed in the Airfield Guide soon, but please know that RAF members are welcome!"
Submitted on July 21, 2021.