HAVANA PICNIC PAVILION IN PROGRESS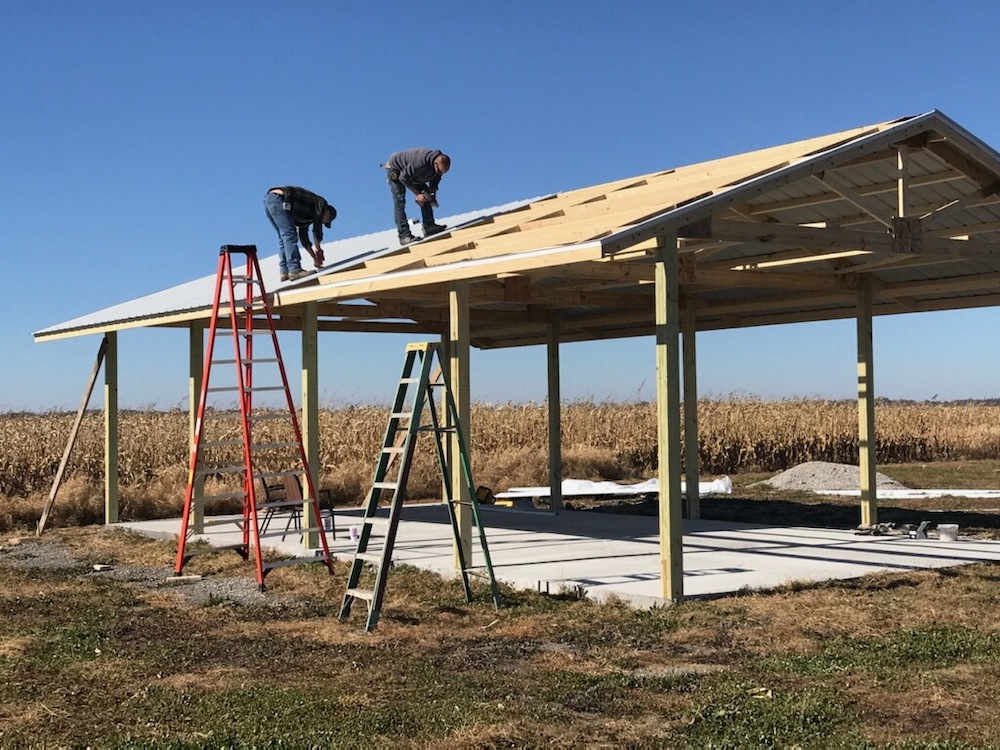 A picnic pavilion is going up at Havana Regional (9I0) in Illinois! The project is being coordinated by the Havana Regional Airport Board and members of the local EAA Chapter 1420. RAF awarded grant funds to partially fund improvements at the airport. Additional improvements include year-round showers and a fire pit, for those who want to camp out and stay awhile.
Havana (9I0) is a unique 2,200' grass airstrip in a small town located on the Illinois River. There is an abundance of wildlife and archeological remains from the early Mississippian culture. At night, the skies are pitch black. All of these resources have been brought to bear on the revitalization of 9I0. An annual migratory bird watching event and astronomy night now take place at Havana. Each year brings more pilots, spontaneous visits and overnight camping. The picnic pavilion and additional improvements will serve visiting pilots who enjoy flying to new locations, especially those who enjoy quiet rural destinations.
For more information, visit the Airfield Guide, or contact Illinois Liaison Mike Purpura at mpurpura@theraf.org.