TRIGGER GAP PAVILION TAKES SHAPE
A small group of generous RAF supporters has offered to match Trigger Gap, Arkansas (17A) pavilion donations up to $10,000 from May 1 to May 15, so contributions during this time double in value! Thanks to an outpouring of support, the pavilion is taking shape. Concrete has been poured for the foundation of the pavilion, brush hogging has begun, and timbers for the main structure have arrived at the work site. A team of volunteers will soon begin work to construct the pavilion from the ground up. Thanks to all who have contributed to this project thus far. However, it will take a team effort to meet our fundraising goals. Full details about the Trigger Gap pavilion project are included below, as well as a donation link.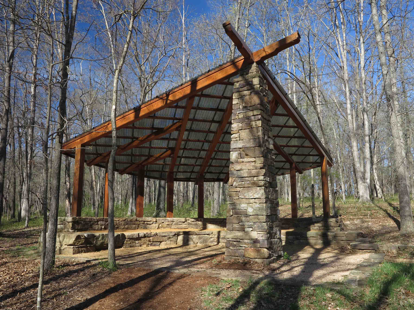 Just a few years ago, a group of Arkansas pilots and RAF members walked a large meadow owned by The Nature Conservancy in the Ozarks above the Kings River. They envisioned a turf airfield, where folks could land and enjoy camping, hiking, fishing, and floating the river. The RAF raised funds to create that 3,000-ft turf airfield through private donations. "Our success is the result of having developed a great partnership with this international conservation organization," said RAF Arkansas Liaison Dave Powell.

A Favorite Destination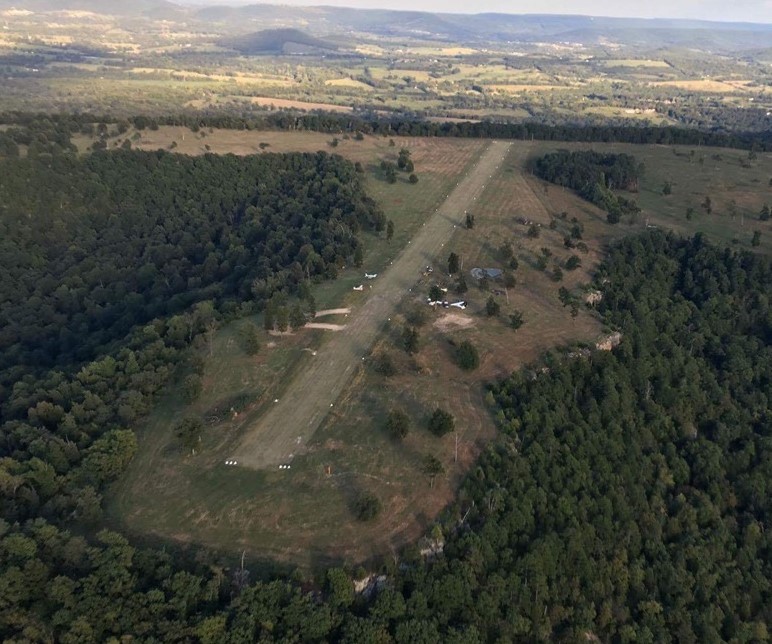 Trigger Gap airfield, (17A) is now a premier backcountry airfield. Volunteers have added two fire rings, an outhouse, picnic tables, and a critter-proof camp storage box. It's just 29 nm east of Thaden Field (VBT), which serves Bentonville, and pilots from all over the country have enjoyed this special place. Campers at Trigger Gap enjoy a great view over the Kings River, famous for smallmouth bass fishing. "Trigger Gap offers a beautiful recreational flying destination for both experienced pilots and those new to this kind of flying," Powell said.

A Pavilion is Going Up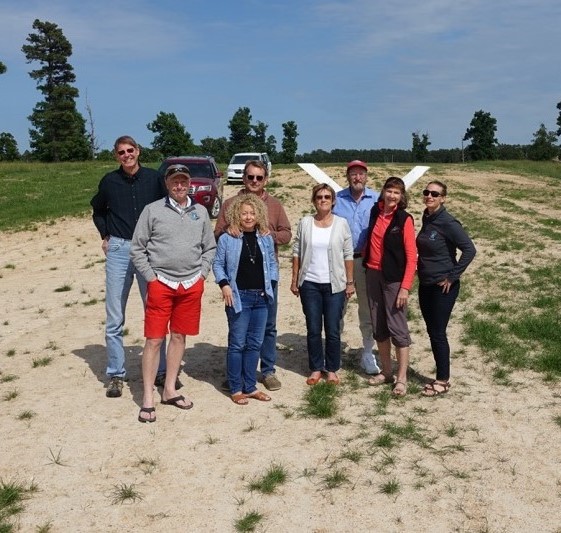 Now, the RAF is preparing a major amenity in keeping with The Nature Conservancy's aesthetics. This effort will be led by RAF Arkansas Liaisons Dave Powell and Harper Goodwin. Imagine landing on the smooth turf, and in the silence between the trees above the King's River, enjoying preparing your camp meal in an open-air timber and stone pavilion. Designed by RAF Kentucky Liaison and architect Jeff Smith, the pavilion will feature solar lighting, a place to charge your electronics, and a pathway to the new composting toilet. Build a fire to take the chill off the evening, and reflect on the day around the fireplace.

Will You Help?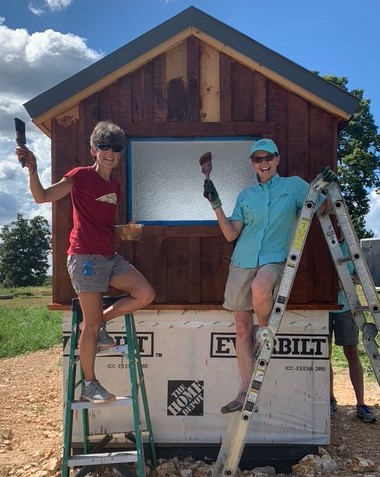 Completion of the pavilion is budgeted to cost $70,000, and the RAF has already raised $40,000 toward the project. "We have worked together with Arkansas pilots to create a great backcountry destination. Places like this are special, and will last a lifetime," RAF President Bill McGlynn said. "You can help us improve this gem even more by helping us build a pavilion where aviators can get together and share flying stories around a fire," McGlynn added.

We don't want to build a pilot pavilion without inviting YOU!
Select your desired contribution to be a part of this exciting effort.
Beam and Column Builders, $10,000 and over
Fireplace Builders, $5,000 to $10,000
Wall Builders, $2,500 to $5,000
Roof Builders, $1,000 to $2,500
Native Stone Contributions:
Ten for $500
Five for $250
Two for $100
One for $50
Or, nail down my contribution of $____

Donations are tax-deductible to the extent of the law.
Thank you!
Questions? Contact AR Liaison Harper Goodwin, hgoodwin@theraf.org, 817-938-3334, or AR Liaison Dave Powell, dpowell@theraf.org, 479-586-5540. For more information about Trigger Gap airfield, visit airfield.guide.