HOLLAND COMBINES SAFETY SEMINAR WITH CAMPING WEEKEND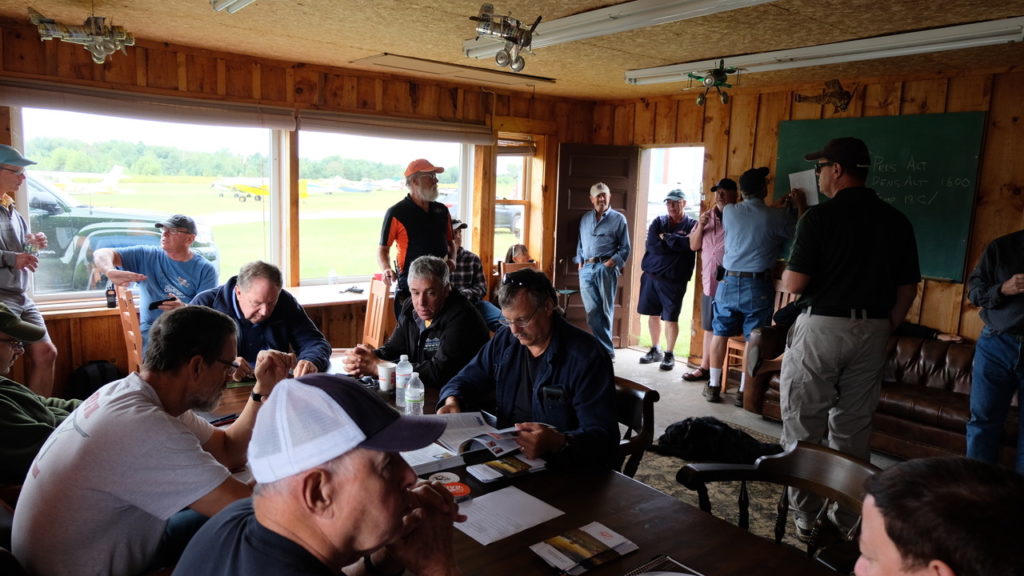 Former RAF New York Liaison Russ Holland reports that the Boonville, NY Fly-In and Safety Seminar weekend August 23-25 was a success.
Seven planes arrived at Boonville Airport (1NK7) on Friday, along with several driving in to set up camp for the weekend and enjoy a community dinner around the grill.
Saturday morning several flew up to Piseco (K09) for their annual pancake breakfast while volunteers prepared for the Saturday safety seminar. By Saturday morning, 18 aircraft lined the field and there were 35 guests.
Holland, a CFI with tailwheel and seaplane endorsements, calls the safety seminar "Know Your Airplane / Know Yourself". It began at noon with a ground session on aircraft performance, and personal limits and a pilot briefing for the flying portion. The seminar was an opportunity for pilots to develop a better sense of the abilities of their airplanes and themselves. All participants received FAA Wings credit.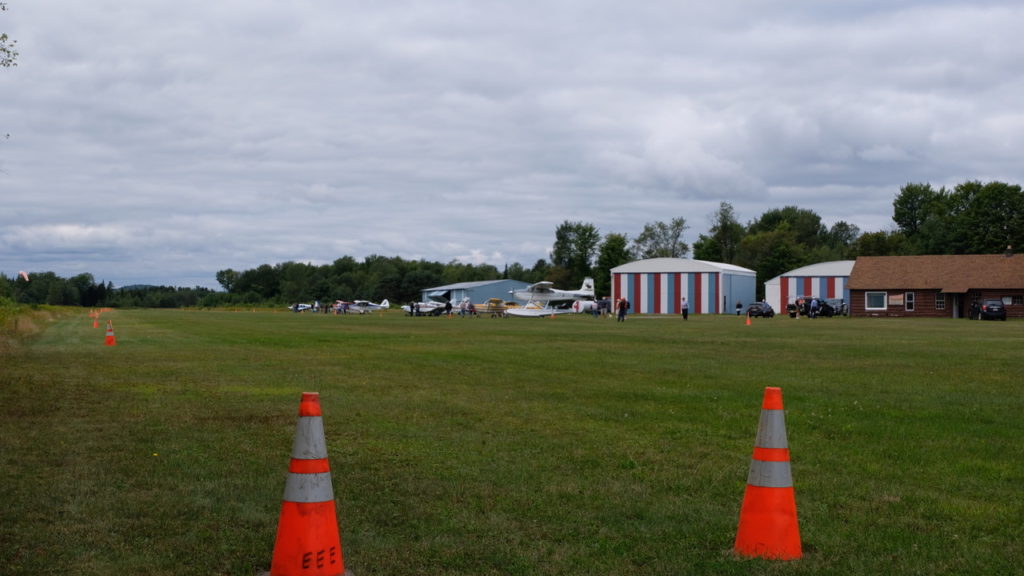 Some pilots flew out to Old Forge Airport (NK26) and then all gathered for another group cookout Saturday evening. On Sunday morning the local Utica-Rome EAA Chapter 294 served a pancake breakfast before folks departed.
"Collaborating with EAA made this an even better event this year and we plan to repeat it again next year," Holland said.
For more information about Boonville, visit Airfield.Guide.
Submitted on October 9, 2019