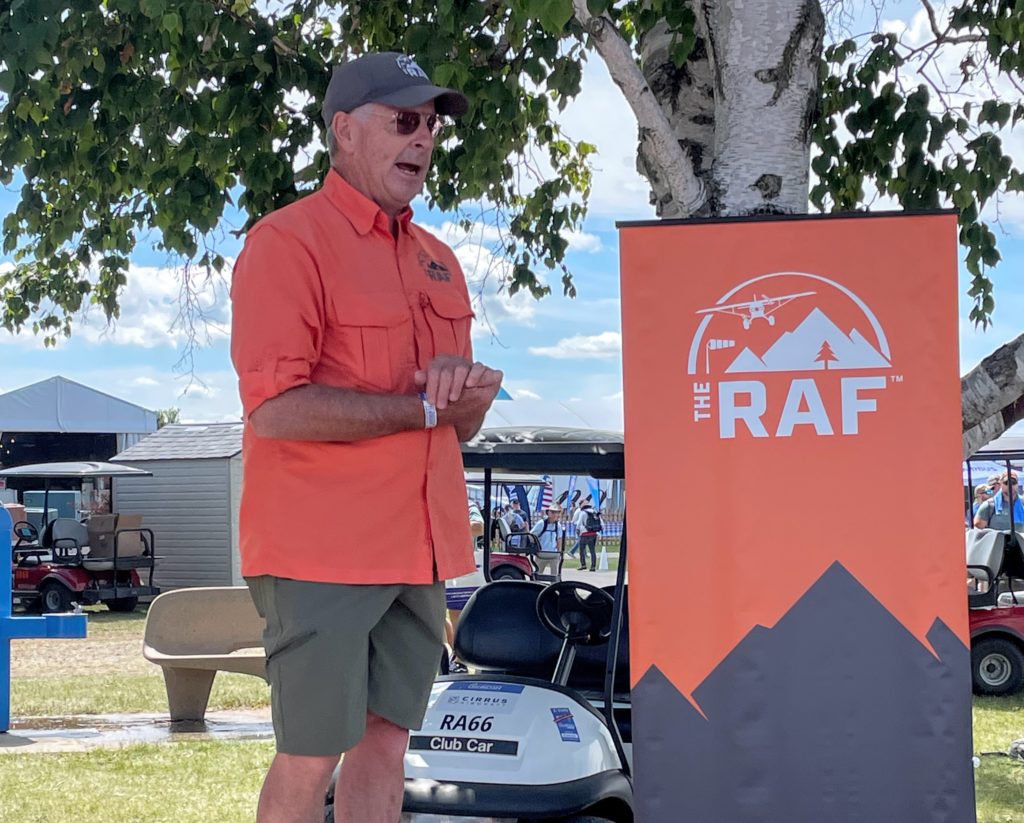 We heard those words often in the early years of the RAF. And they are just as relevant today. With only an idea and without a corporate charter, it was Jerry Cain who stepped up and said, "Let me do some homework. I got it," and within a short time the RAF was officially an entity with nonprofit IRS status.
To achieve needed credibility with government agencies, career rancher and private pilot Chuck Jarecki started making calls to policy makers to tell the RAF story, and enlist their approval. He said, "I got it," and that he did.
A website was the next need, and RAF Director Dan Prill from Great Falls, MT was heard to say, "I got it," and worked with the right talent to get our story online. Outreach ideas and unselfish time commitment came from Florida Liaison-then RAF Director Tim Clifford, who stepped up with those now familiar words, "I got it."
So it goes the phrase, "I got it," was what built the RAF, and continues to propel it forward. When opportunity calls, or simply when a job needs doing, there is an RAF supporter who steps up and says, "I got it." Just today, we received news from Texas Liaison Tres Clinton who'd said, "I got it" and now reports that a Texas Parks and Wildlife Department airstrip has been reclaimed.
The RAF is simply an "I Got It" kind of organization because of you and the work you are willing to do. So the next time you hear a call go out, I know we'll all hear, "I GOT IT."
-John McKenna, RAF Chairman
Submitted March 10, 2023.