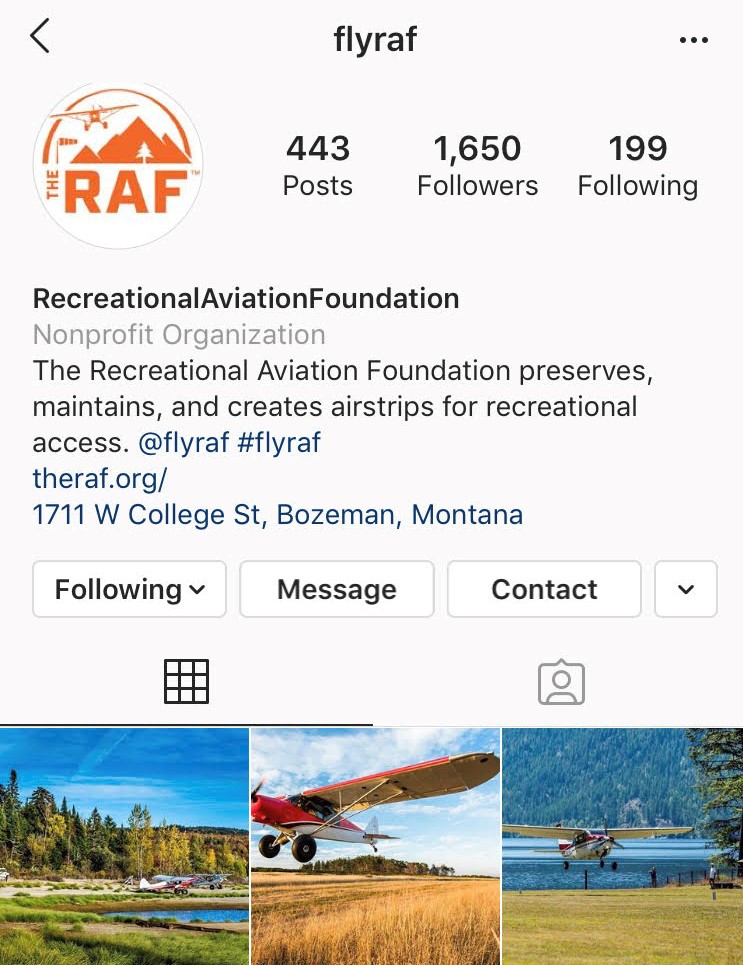 If you haven't already, follow flyraf on your Instagram account.
Join the 1,600+ folks who are already enjoying the many appealing recreational aviation visuals. The viewing audience grows every day!
It's easy and so rewarding. Experience stunning recreational aviation from the convenience of your laptop or mobile device — Connect using the Instagram social media icon on our website home page or sign in with facebook.
Be sure to tag us @flyraf throughout your own aviation adventures, and watch for your photos to appear!
Submitted on August 27, 2019