ISLE AIRPORT TOWN HALL IS MARCH 4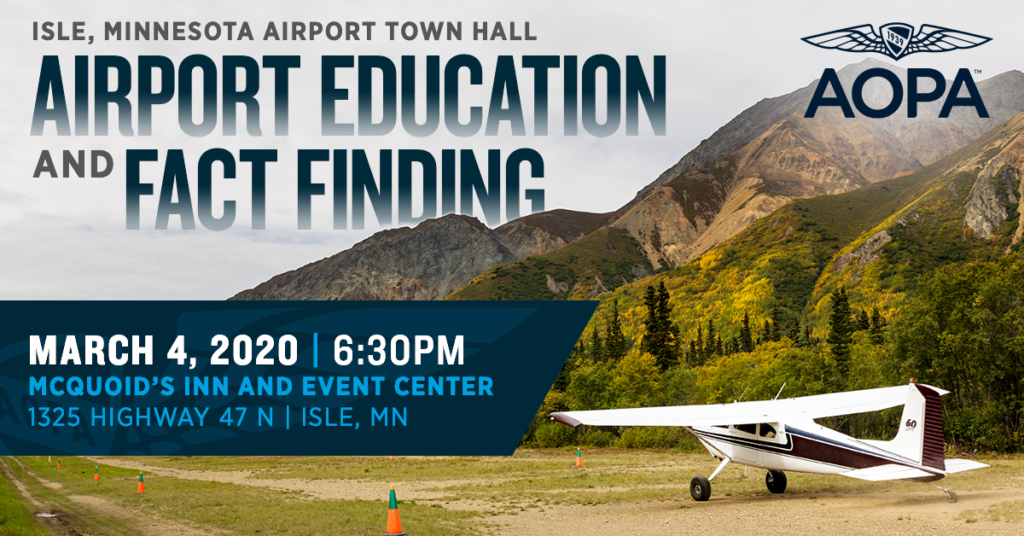 AOPA, with participation from the Minnesota Pilots Association and the Recreational Aviation Foundation, is holding an Isle, Minnesota Airport Town Hall: Airport Education and Fact Finding on March 4, 2020 at 6:30pm.
The event will be held at McQuoid's Inn and Event Center, 1325 Highway 47 N, Isle, Minnesota.
This discussion will be about the future of Isle Airport, and the public are welcome to attend.
Isle Airport (MY72) is a 2,460-ft turf airfield on the southeast shore of Mille Lacs Lake, two miles from the resort town of Isle. The fate of the airport will be decided at an Isle City Council meeting in April.
Submitted on February 27, 2020