Jack and Arlene Alexander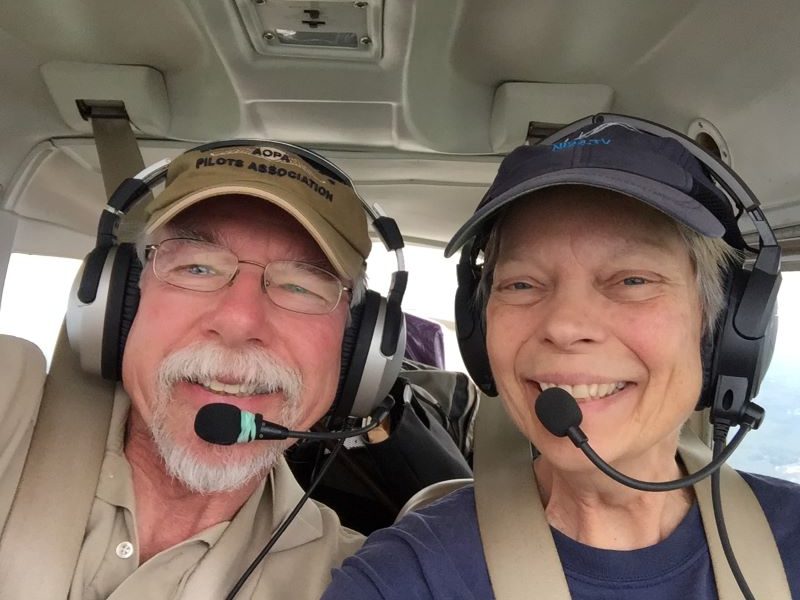 When Jack Alexander's kids were grown and he decided to satisfy what he admitted was his midlife crisis he learned to fly in 1989. He bought a 1965 Cessna 172 and based it in Plymouth, MA. For recurrent training after his 2015 cataract surgery, his instructor was the tailwheel-endorsed banner-towing Arlene Myers from Cape Cod. They discovered they'd flown the same trainer decades ago. In the meantime, she had gone on to become a CFI, then flew commercially all over New England, plus New Jersey and New York for 13 years, including towing banners in a Hawk XP, then the more powerful 260-hp Piper Pawnee.
Arlene was raised in the Midwest "where you can see a thunderstorm coming for a hundred miles," she says, so she had to get comfortable with the Cape's weather. "The weather can be totally different on either side," she says. No wonder that Cape Cod is home to the highest concentration of lighthouses anywhere, essential to maritime navigators in the quickly developing and frequent fogs.
When the XP was replaced, Arlene bought it, calling it, "a cracked and broken work plane," and began its lengthy restoration.
Jack and Arlene re-connected while volunteering at a 2014 AOPA Fly-In and discovered they enjoyed discussing engine displacement and power-to-weight ratios together while dipping hummus and toasting tofu. Not many couples can say this, nor find joy pulling weeds in the airport flowerbeds.
But the pair did find joy together, and were wed in 2016 at Marstons Mills Airport. The wedding couple doesn't typically arrive for their nuptials in separate aircraft, but Jack and Arlene did. And gracing the greens were some of Jack's own cultivated lilacs that he'd bred and propagated during his career at Harvard University as a horticulturist. One wedding gift for the newlyweds was a DC-3 ride over the Cape – and we're certain Jack preferred his twenty minutes of right-seat time to any silver place setting.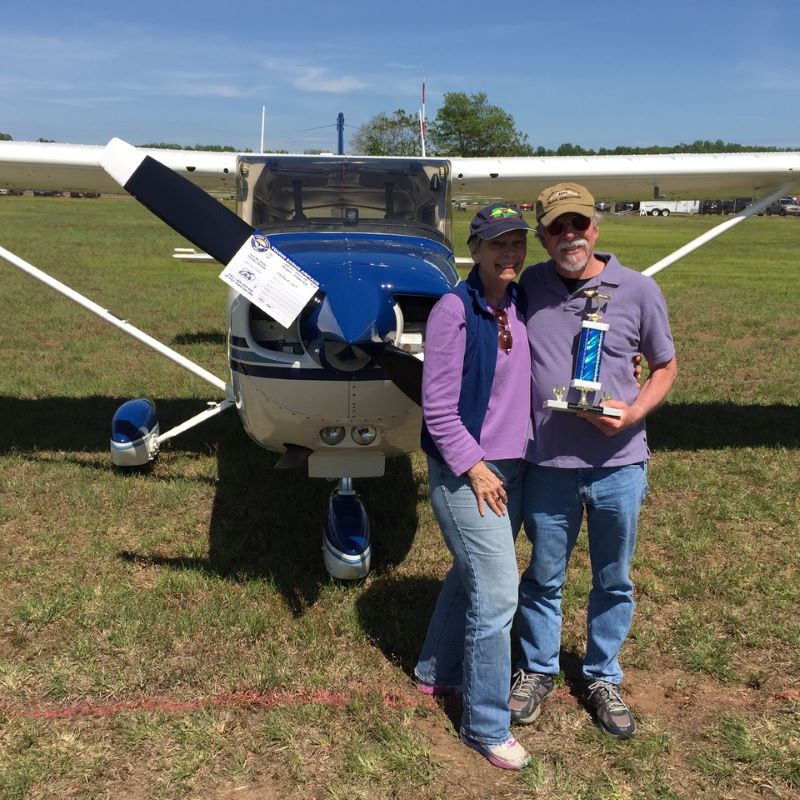 They sold Jack's 172 to concentrate on the XP project, and after much time, effort, and of course cash, "we brought it back to beauty," Arlene explains. Not every newlywed wife would forego a needed kitchen upgrade for new avionics, but the two agreed enthusiastically on a panel upgrade for the XP. In May 2017, the couple celebrated their first wedding anniversary by winning Best In Class for their Hawk XP at the Meridan Markham Airport Fly-In.
Arlene recently retired from her acupuncture practice of 31 years. "More time to fly and garden!" she says. Arlene serves as the Vice Governor of the New England Section of the Ninety-Nines, Inc. women pilots' organization.
This couple enjoys flying off turf, and were looking forward to leisurely exploring some of the out-of-the-way airfields in the Northeast. They searched high and low for the perfect backcountry airplane. They wanted stick controls, and neither preferred sitting behind the other. They spotted a J4 nosing out of a Vermont barn and took a closer look. This year, Jack finally satisfied their dream and found one for sale in Georgia through a J4 Facebook group, and "we bought it sight unseen," he said. Of course, it has side-by-side seating.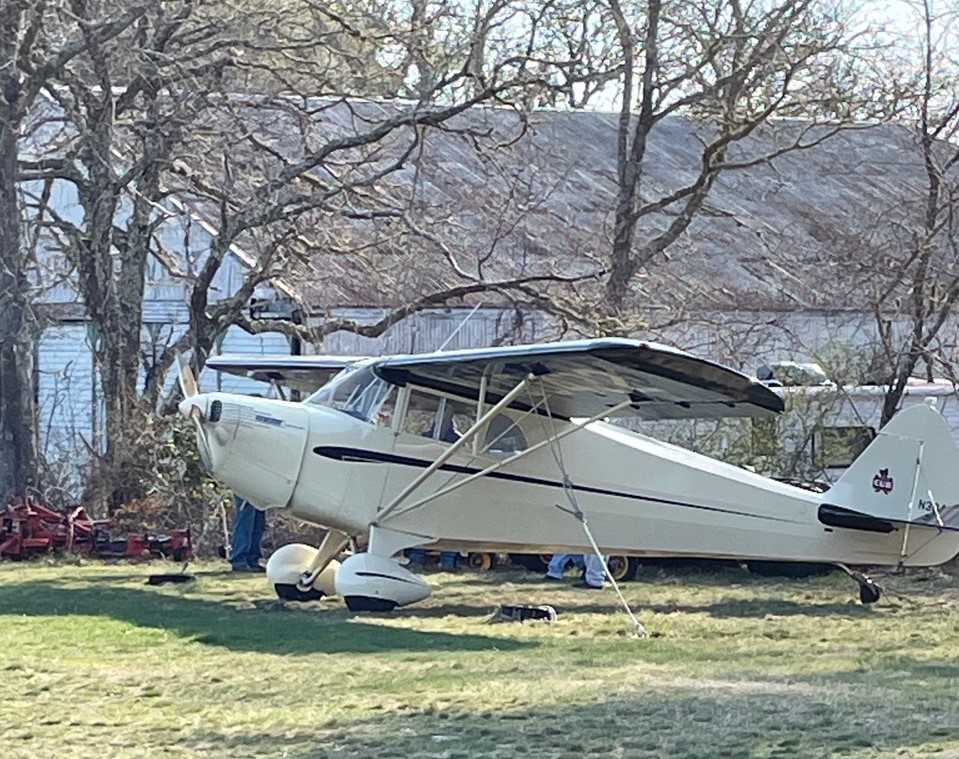 Jack and Arlene credit an AOPA Fly-In for the place they learned about the RAF. They became supporters in 2017. Alexanders are enthusiastic about the RAF's successes especially in the eastern US, and they look forward to becoming more engaged volunteers. "We are so grateful to be a part of this organization and to have flying as such an integral part of our lives," Arlene added.
Submitted on June 15, 2021.