JANUARY BACKCOUNTRY BOUTIQUE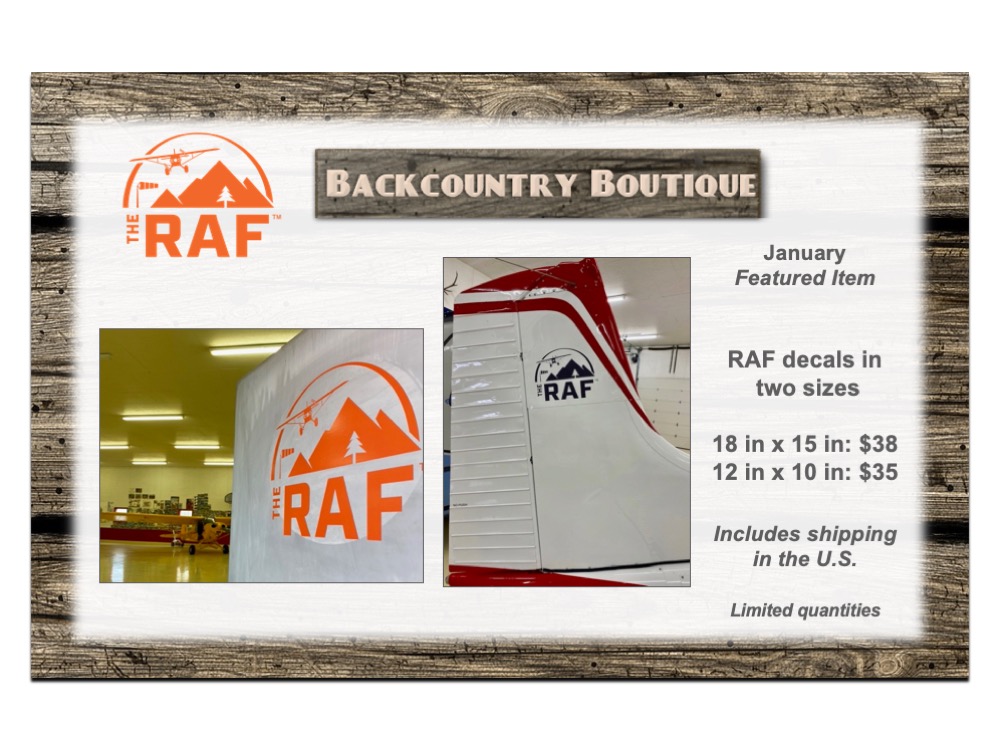 Adorn your plane, hangar door or any other surface with a vinyl RAF logo decal. These durable decals come in two sizes and two colors. Choose between 18 in x 15 in, or 12 in x 10 in, and black or orange. Show your support for the RAF mission as we step into the new year!
To order the January Backcountry Boutique item, click here.
Please allow three weeks for delivery.
If you have questions, please contact Tricia: contact@theraf.org or 406-570-5398.
Thank you for your support of the Backcountry Boutique!
We welcome photos of supporters using RAF gear! Please send your images to ewhite@theraf.org, and let us know if we have permission to post them on social media or our website.