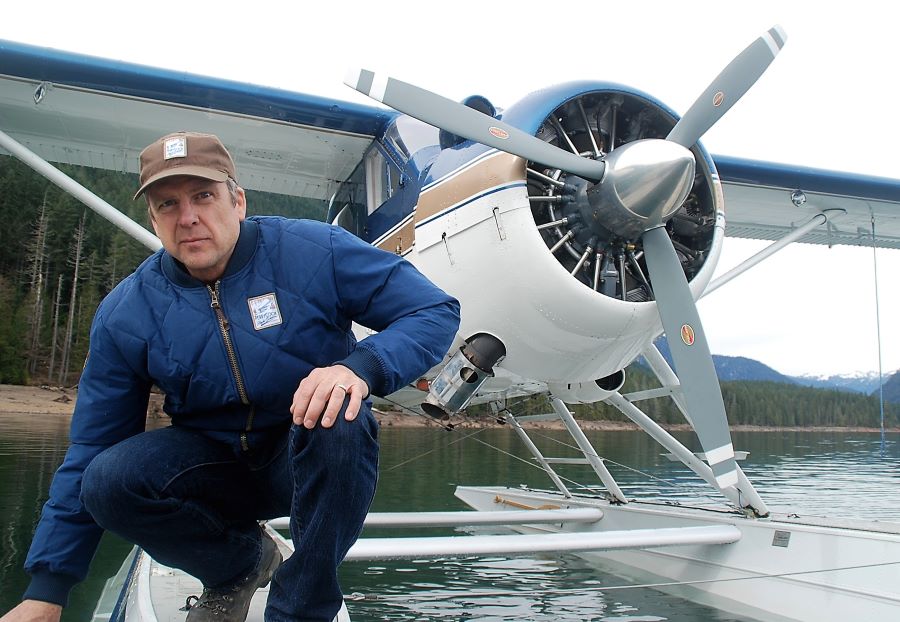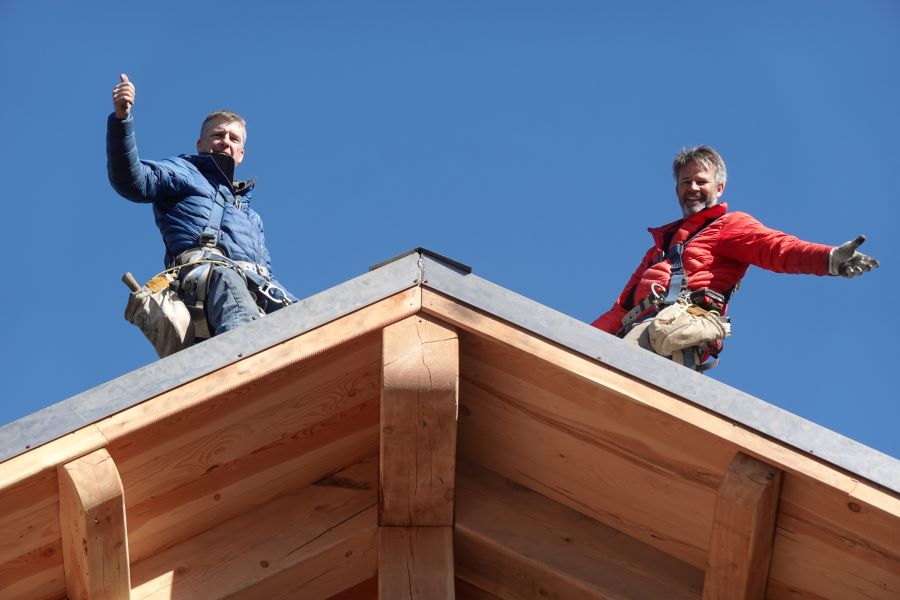 "I discovered the RAF while searching online for fun places to fly and camp," says Jay PerryCook, of Gig Harbor, Washington. "My long-time friend, Tim Riley invited me to Ryan Field to help put the roof on the new barn. I did, and met some wonderful people, slept in my tent and ate some great food! What more can a builder who flies and likes to camp in the woods ask for?" Jay's construction company builds wireless communication sites for the major cellular mobile phone carriers. No doubt, Tim Riley knew Jay's professional aerial skills would come in handy on top of that high barn roof.
Jay was introduced to aviation at a young age. His uncle operated a charter business on Lake Tahoe, beginning with two Republic Seabees. In the 70s he restored and added a de Havilland Beaver. "I remember being in awe over that majestic airplane on the gravelly shores of the crystal clear water and crisp air of Lake Tahoe," Jay says. It made a lasting impression.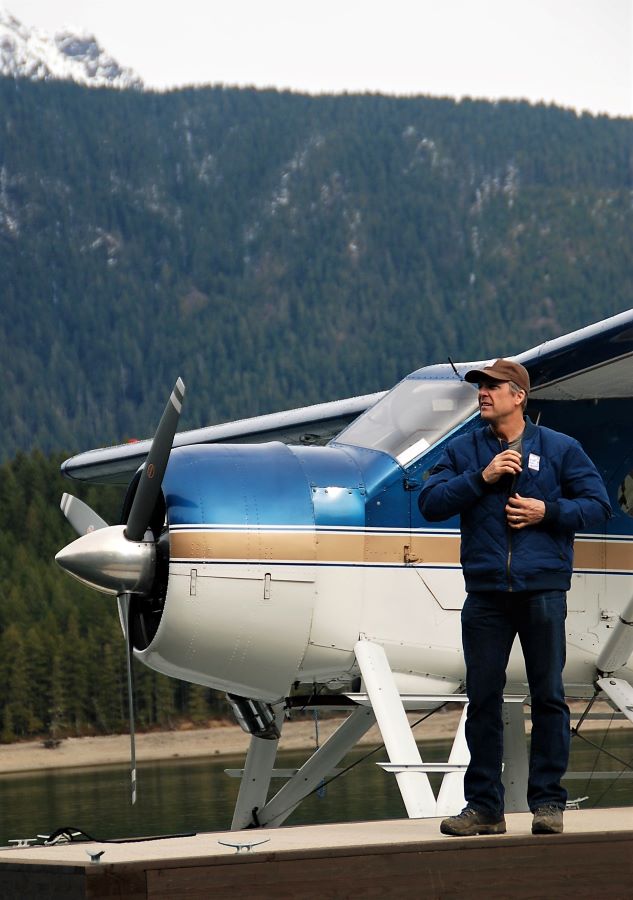 In 1996, on a sunny afternoon on the Central Coast of California, Jay took an intro flight in an L4 Cub, and was hooked. "I've always enjoyed the outdoors. I knew that if I could tame this seemingly unstable little flying machine that freely moved in all directions, it could take me to my adventures. With that, I would capture the best of both experiences," he adds.
His growing passion for the challenges of aviation, along with his memories of his uncle's charter operation inspired him to start his own charter service in the Puget Sound region 20 years after that first flight in the Cub. Now with more substantial aircraft, he operates his Beaver on amphibs and a Cessna 185 on wheels for air taxi services throughout the Pacific Northwest, occasionally getting away for personal adventures beyond, ideally with his wife, Tahirih, daughters Taija and Andi, and son Sanjay who all enjoy traveling, camping and family friends.
"I've now been to Ryan Field three times for various projects and I look forward to volunteering my services on many other RAF projects to come," he says.
Submitted on October 12, 2021.