JULY FEATURED AIRSTRIP: LINCOLN, MONTANA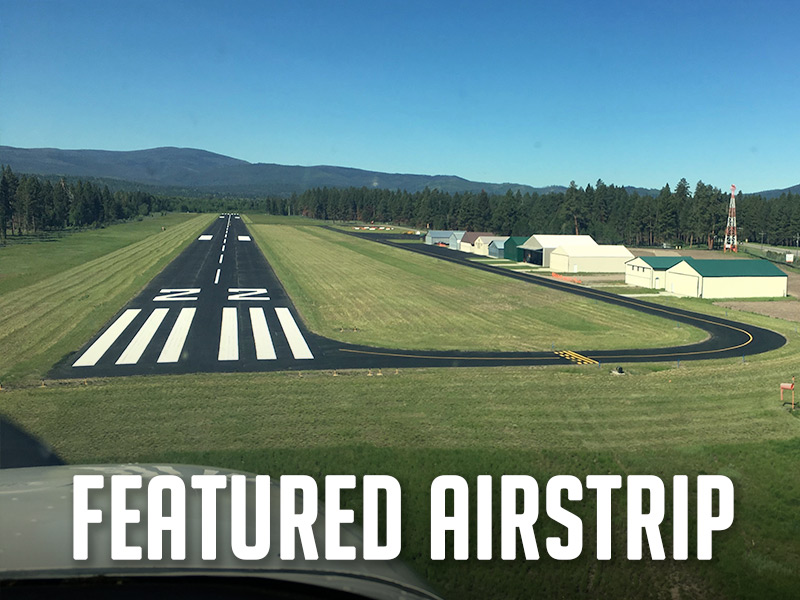 Each month we highlight an airstrip with hopes that you will get out and enjoy these special places. In honor of our 20th anniversary month, we're featuring Lincoln, Montana.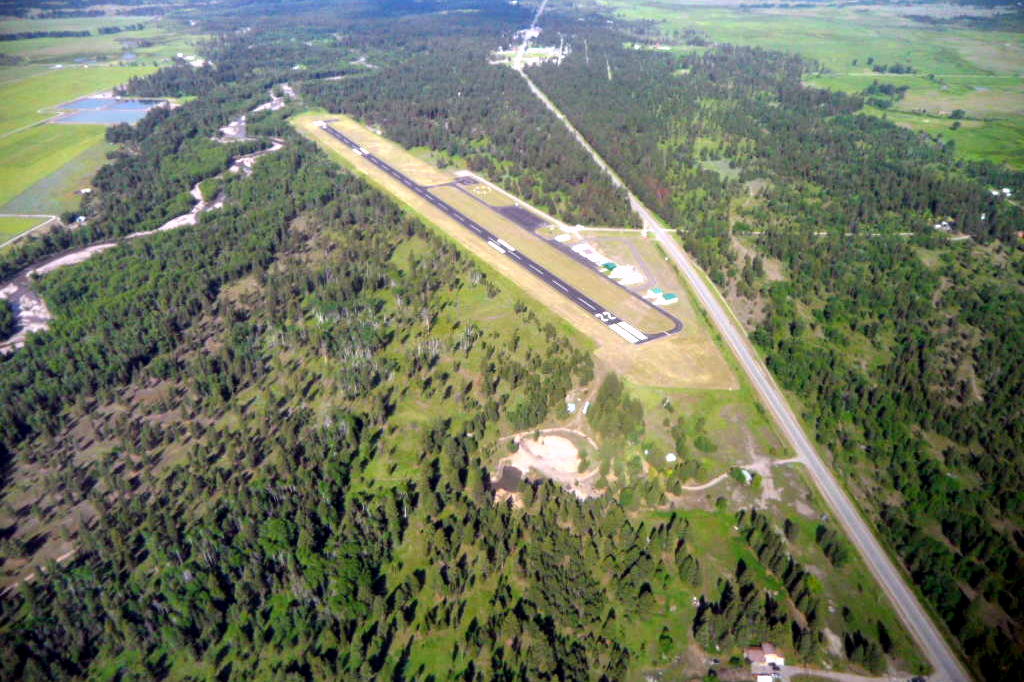 Flying to Lincoln, Montana S69, you're within sight of the Bob Marshall Wilderness. The airport, owned by Montana Aeronautics Division, is a paved, lighted 4,240 foot airport at an elevation of 4,600 feet within the Helena-Lewis and Clark National Forest. It lies along the Blackfoot River. For A River Runs Through It fans, those are the waters that haunted Norman MacLean. You can camp at the west end of the field, close enough to hear its riffles. It features a dedicated tie-down area, outhouse, fire rings, and tables. Potable water is available at the most western hangar hydrant.
Fortunately, the abundant local wildlife stays on the wild side of the airport perimeter fence, but you can see a beautiful (static) grizzly bear specimen at the Forest Service Ranger Station, on your shortcut toward the hamlet of Lincoln. Try breakfast at Lambkin's along Highway 200. You'll receive a warm Montana welcome. Also across Highway 200 from the Ranger Station is the Blackfoot Pathways: Sculpture in the Wild http://www.sculptureinthewild.com/. An airport courtesy car is available for use by incoming pilots and their passengers, and volunteers have provided bicycles for the two-mile trip to town.
Speaking of volunteers, this airport is lovingly tended by the "LAF" or Lincoln Airport Foundation, the brainchild of founding RAF Director Jerome Cain. He'd purchased his retirement ranch a few miles west of Lincoln in 1990, and the purchase included a hangar at the Lincoln Airport. This motivated Jer to earn his pilot license in California prior to his retirement and permanent move to Lincoln in 1994. In 2019, he decided there needed to be a 501c3 Public Charity to support Montana Aeronautics's efforts at S69, so he created LAF – consisting of all Lincoln's hangar owners. LAF volunteers plow snow to keep the airport open throughout the winter, and mow grass all summer. In return, Aeronautics has funded many of the improvements requested by the LAF.
Lincoln hosts an annual Fly-In barbecue potluck on the fourth Saturday of July, which Jer started in 2003. He expanded it to a Lincoln Airport Community Open House which has continued ever since with sponsorship by the LAF. Typically, hangar doors roll open for viewing aircraft, EAA members conduct Young Eagle flights, and community emergency service organizations display and demonstrate equipment. Mark July 22, 2023 on your calendar and fly on in to share a dish and enjoy fellowship and great food with your pilot friends and community members! (See the RAF Calendar for details.)
RAF supporters have another big reason to thank Jer. In 2003 during a strategic planning session in Bozeman MT, he created an IRS 501c3 Public Charity for the newly-forming RAF, authorizing donors to get tax benefits for their contributions, and the rest is RAF history.
Featured photo by Bob Frank-Plumlee.
Submitted on June 28, 2023.