KEN WARREN STEPS UP TO IOWA STATE LIAISON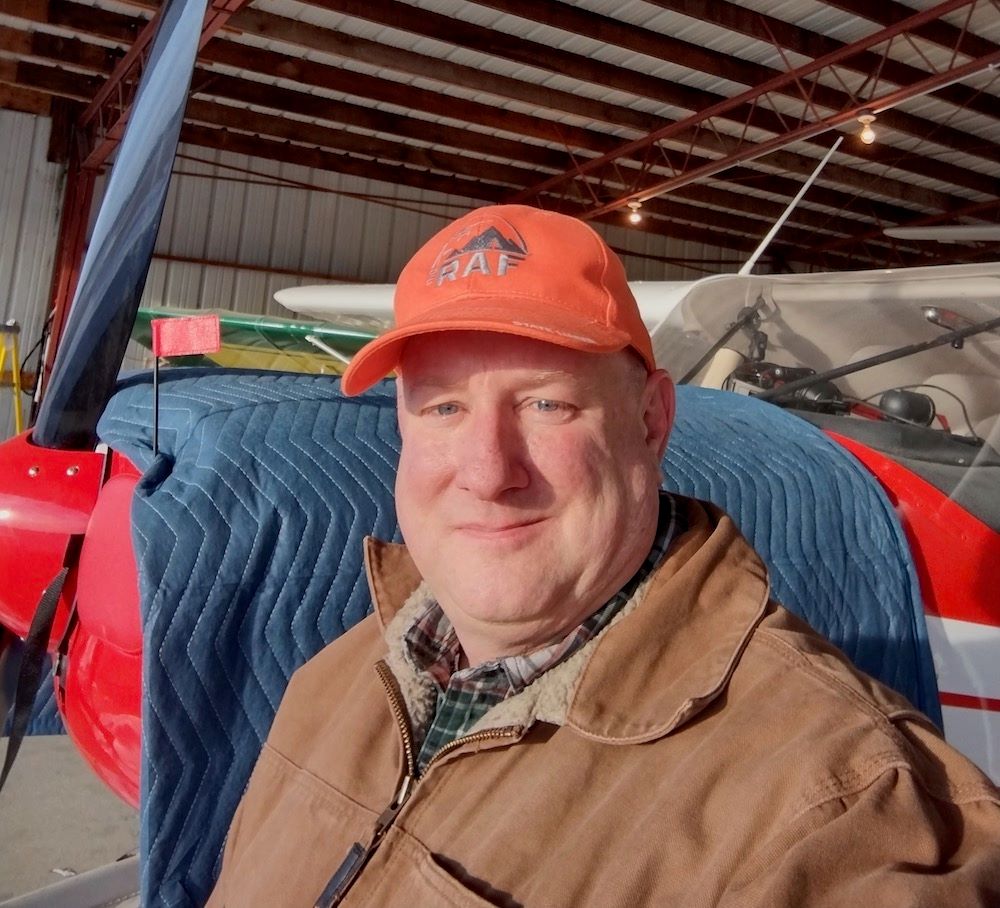 The RAF is excited to announce that Iowa Ambassador Ken Warren has stepped up to a Liaison role.
Ken spent his early years in western Kentucky and Tennessee where he learned the joy of outdoor activities from his father, uncle, and grandfathers. In 1994 he moved to Indiana and earned an Electrical Engineering degree from Purdue University. Since 2002 Ken has lived in eastern Iowa and he is currently employed by Collins Aerospace where he designs radio transmitters.
"I started flying later in life at the age of 46. I had always wanted to become a pilot but was deterred because pilots I knew quit flying after passing the checkride," he says. He hid away his dream of flying for decades. "One day I walked into a fly-in breakfast in Monticello, Iowa and discovered how cheap one could buy a secondhand kit plane." He purchased a Titan Tornado for about the same price as a good used car. When he was ready for his light-sport checkride, the 2-cycle Rotax engine needed a rebuild. Not deterred, Ken took some lessons in a Cessna 172 and went ahead to receive his PPL.
Due to his love of the outdoors Ken was drawn to recreational and backcountry flying from the beginning. He found the RAF about 2018 and was quickly recruited to be an RAF Ambassador. Ken still has the Titan Tornado, "but it doesn't get much use since I bought a 1961 Piper Colt with a tailwheel conversion in 2021," he says. He is also rebuilding a damaged Maule M5-235C. "In 2023, I'll be on the fourth year of this two year project," he muses.
Ken's main focus in aviation is having fun, and encouraging other pilots to remain active. Shortly after he passed his checkride, he committed to a social presence with the East Iowa Aviator Facebook Group with the goal to get other pilots and students on flyouts together. "It has been successful at keeping the fun in flying, and has even brought several rusty pilots back to the hobby they once enjoyed," he says.
Ken's other hobbies include fishing, hunting, hiking, canoeing and he has been a ham radio operator for over 30 years with the callsign AD4OS. He loves to combine these hobbies with flying whenever he can.
In addition to the RAF, Ken also volunteers time with AOPA and EAA. Ken can be reached at kwarren@theraf.org.
Submitted on December 29, 2022.