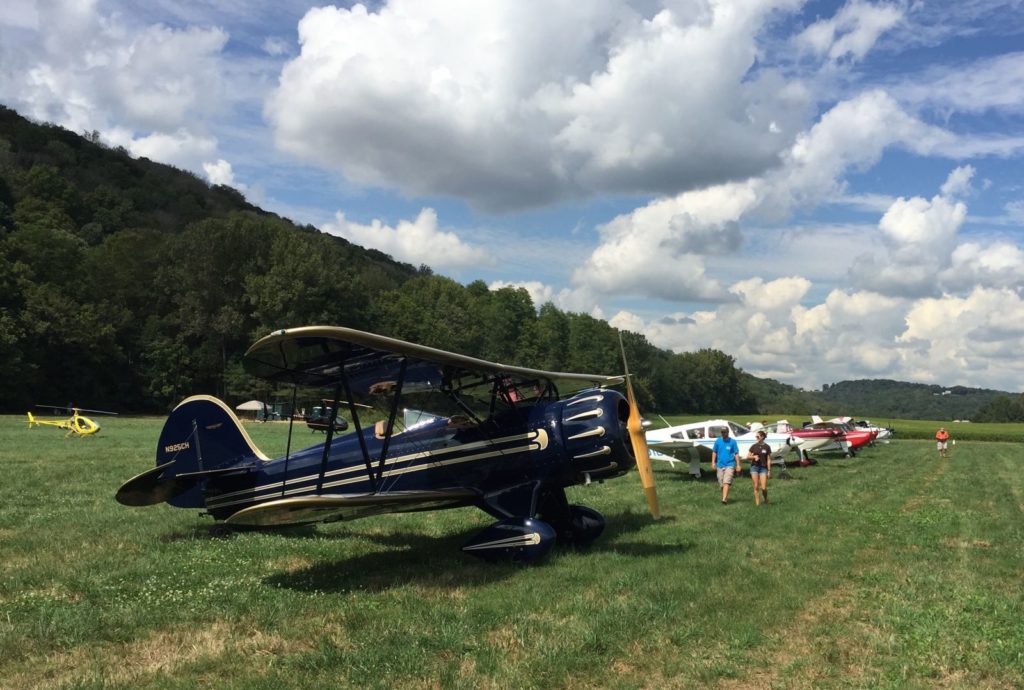 The Lee Bottom fly-in the weekend of September 16-18 became the soggy bottom fly-in. The field, (64I) is six miles south of Hanover, IN. A few campers arrived Friday and stayed the weekend, but Saturday's activities had to be canceled completely due to uncooperative weather. Nevertheless, we had folks from as far away as Texas, South Carolina and Michigan.
The sun finally broke out Sunday and we hosted around 50 planes who enjoyed lunch at the field. My volunteers had not planned to come Sunday, so I was busy engaging a few stragglers to help get aircraft in and out safely.
I shared the RAF mission with those folks who didn't know much about us; and RAF members greeted me like a long-lost friend.
Lee Bottom is a 4,100' turf field that is privately owned, but certified as public use. Their website, leebottom.com, states, "It is currently owned by general aviation enthusiasts as their commitment to keeping vintage airplanes and their operating environment (grass runways) alive for the future generations to enjoy."
Submitted on September 26, 2016.