LOCAL PILOTS JOIN RAF FOR CONNECTICUT AIRFIELD IMPROVEMENTS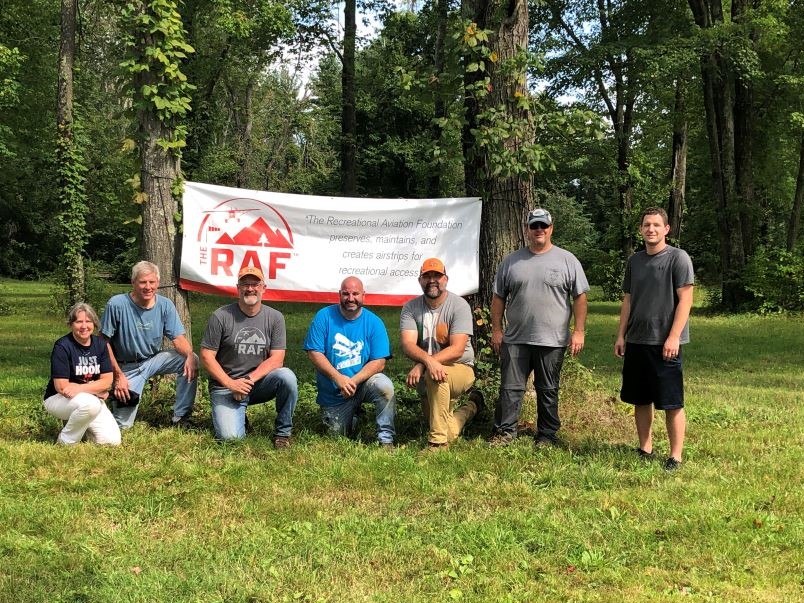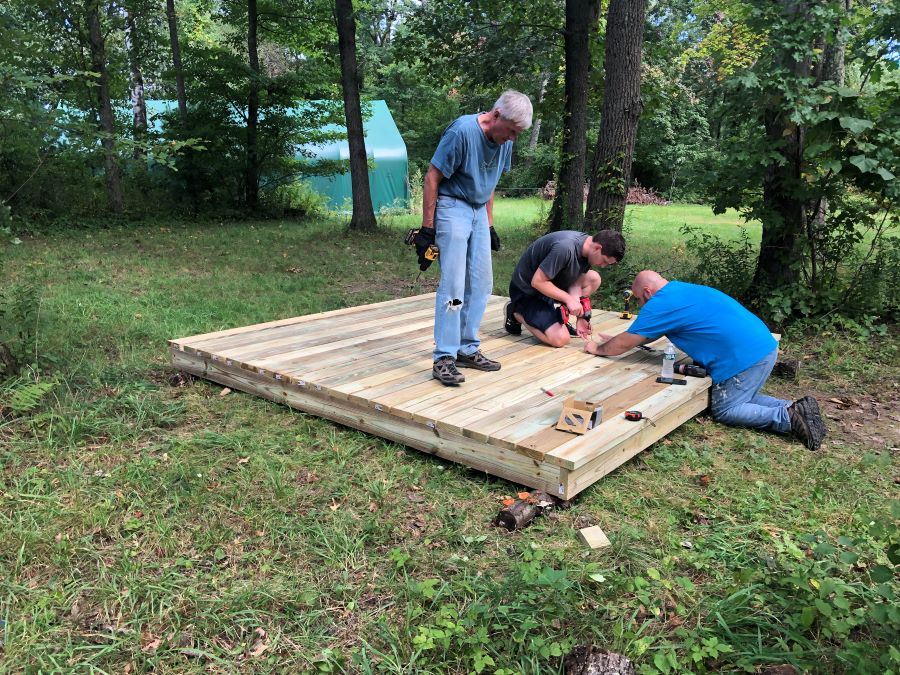 "It was a beautiful day for a work party, with good local support for our campsite buildout at Waterbury," RAF Connecticut Liaison Drew Lyons said of the September work weekend. Waterbury-Plymouth (N41) lies 20 nm northwest of New Haven, Connecticut and has two turf runways, the longest of which is 2,000 feet. This pastoral area is only about 80 miles from New York City, and offers a woods-lined contrast to the bustle of the city.
Lyons was joined by RAF Connecticut Ambassadors Greg Delp and DJ Nicholson and four local volunteers. The crew constructed two elevated 10×10-ft tent platforms and placed a fire pit between them, and stacked firewood. Lyons grilled lunch for the work crew and dinner for those who stayed late to help.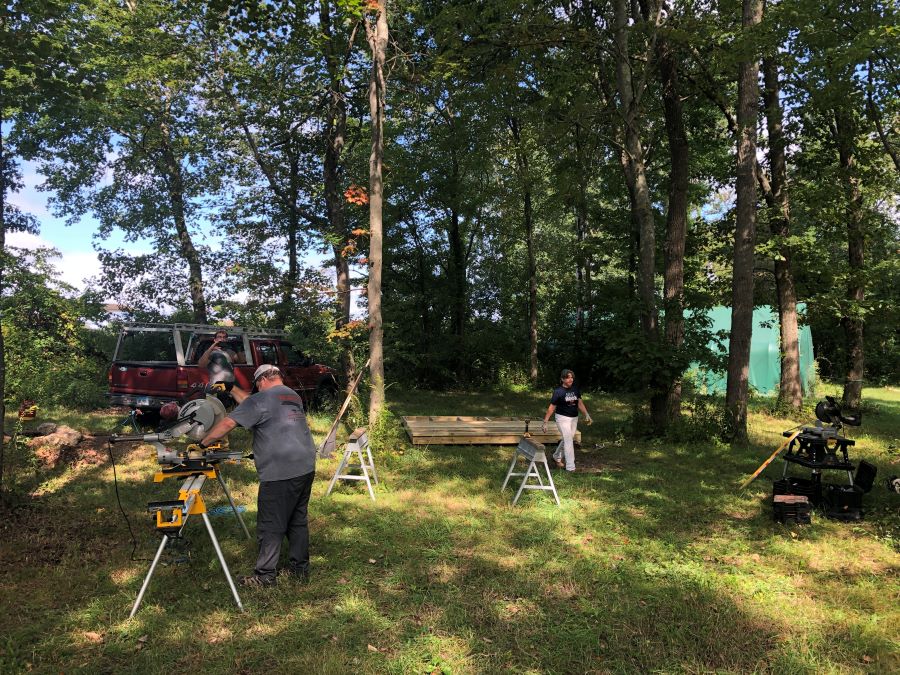 "Local pilots helped out with financial donations amounting to about $500," Lyons added. The RAF also thanks Chapman Lumber in Thomaston, CT for discounting the lumber for the tent platforms and donating screws.
See Waterbury's Airfield Guide link here.
Submitted on September 29, 2021.