MANY POSITIVE CONNECTIONS MADE – MIDWEST RAF MINI EDUCATION CONFERENCE
The first of three RAF mini educational conferences (RMECs) took place May 17-19 at Thaden Field (VBT) in Bentonville, Arkansas. RAF members and spouses from 12 states participated in part or all of the event. Arkansas Liaison Dave Powell had arranged for the group to meet in beautiful Thaden Fieldhouse overlooking the parklike runway environment and several attendees flew in.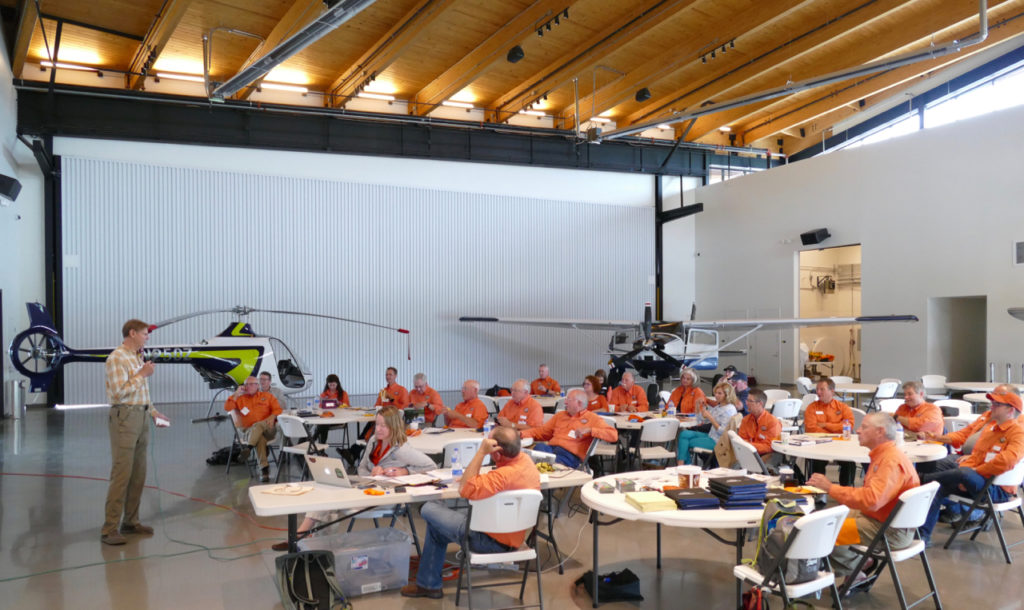 The group gathered socially in the well-appointed OZ1 Flying Club lounge Friday evening for RAF President Bill McGlynn's welcome.
RAF Chairman John McKenna led off Saturday's program with a brief history of the RAF and the comment, "Sixteen years ago, you would not have seen a tent in an AOPA photo," meaning that the RAF and recreational aviation has had a positive impact on GA.
Scott Simon, Arkansas Director at The Nature Conservancy, and RAF member Harper Goodwin recounted the Trigger Gap success story, the first public-use recreational airfield built on The Nature Conservancy lands. "The RAF approached us in a very professional manner," Scott said. "You understood our goals, our concerns and our constraints. We felt heard."
A panel discussion followed, and a theme emerged that communication, clarity of goals, and cooperation and a huge amount of patience are essential to advancing RAF projects.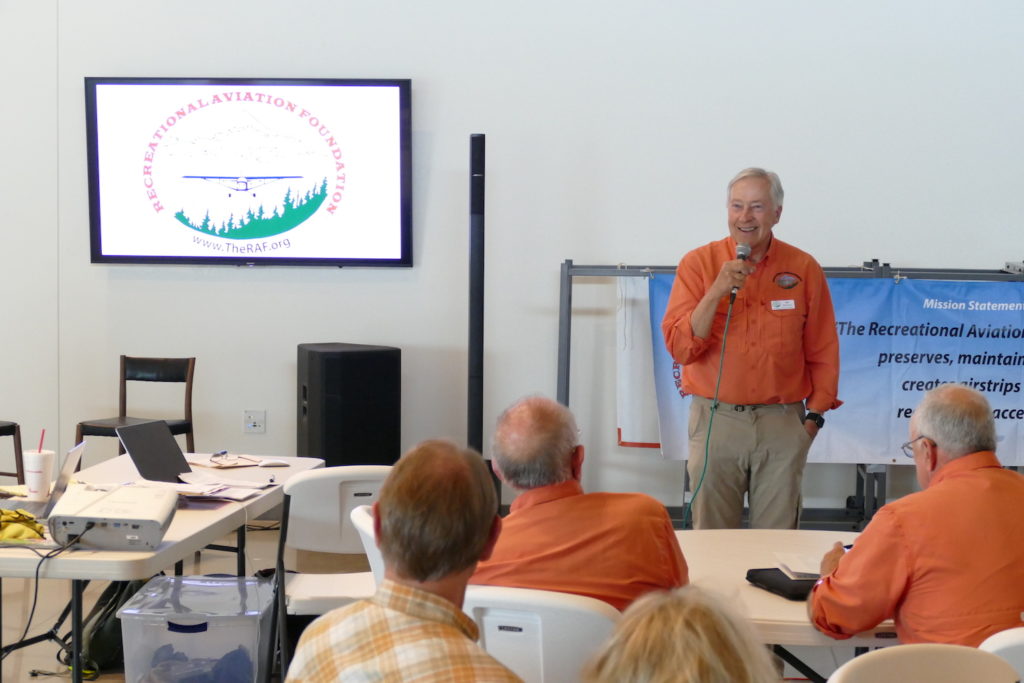 Chip Gibbons and Dave updated the group on the Airfield Guide.  Registration is free for the interactive database full of useful airfield information, including the Relative Hazard Index (RHI) that Galen Hanselman created for his print guides.  Chip demonstrated the new "Tour" function.  Registered users can group airfields into a tour and share it with other pilots.  The tour can be download to ForeFlight as a flight plan, or sent to Google Earth for a 3D view.  A mobile app is under consideration. 
Phillip Johnson, Executive Director at Summit Aviation and OZ1 Flying Club described the successful relationship between Summit Aviation and the thriving flying school, with 92 students currently, and a hundred more on a waiting list.
Northwest Arkansas is truly an economic success story, and Mike Malone, NW Arkansas Coordinator, spoke about the vitality that improved airports bring to a region.
The group toured the Game Composites factory, and admired the new Game Bird high-performance aerobatic aircraft. The event concluded with a barbecue dinner in the Fieldhouse hangar, and the thirty-plus RAF attendees were joined by local pilots, many of whom are students at the flight school.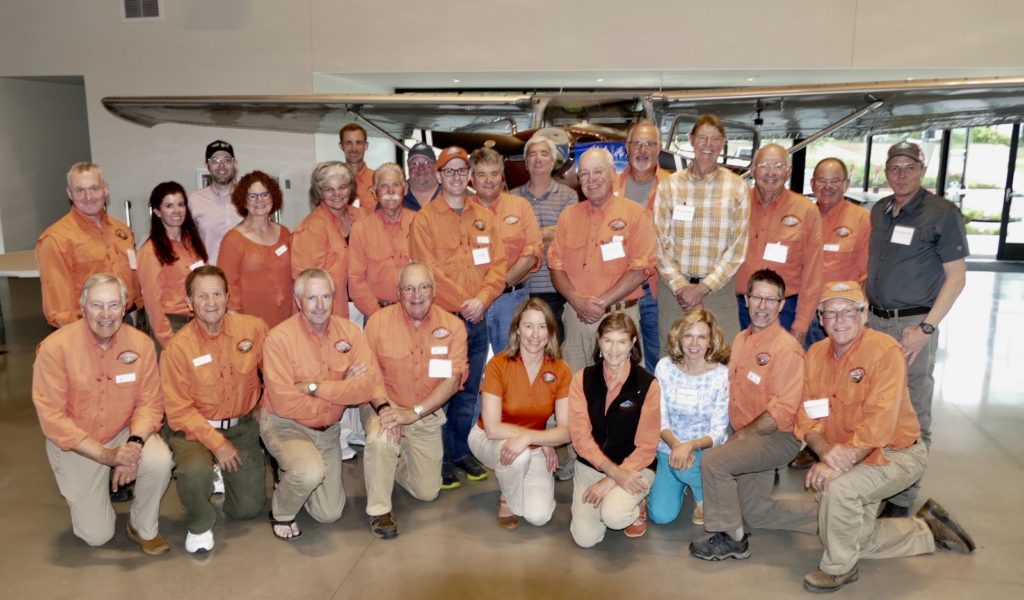 The RAF wishes to thank Summit Aviation, the OZ1 Flying Club and Tailwind Aviation Foundation for supporting this RMEC. "A big thank you to all who took time out of their busy lives to spend a few days with the RAF. It was your participation and energy that truly made this RMEC a success," Volunteer Coordinator Erin White said. "Dave Powell deserves a huge thank you for being our key contact at Thaden Field, and for handling many details, including hangaring volunteer's aircraft during thunderstorms.
Submitted on May 17, 2019