MARCY FIELD SECOND SAFETY GRANT AWARDED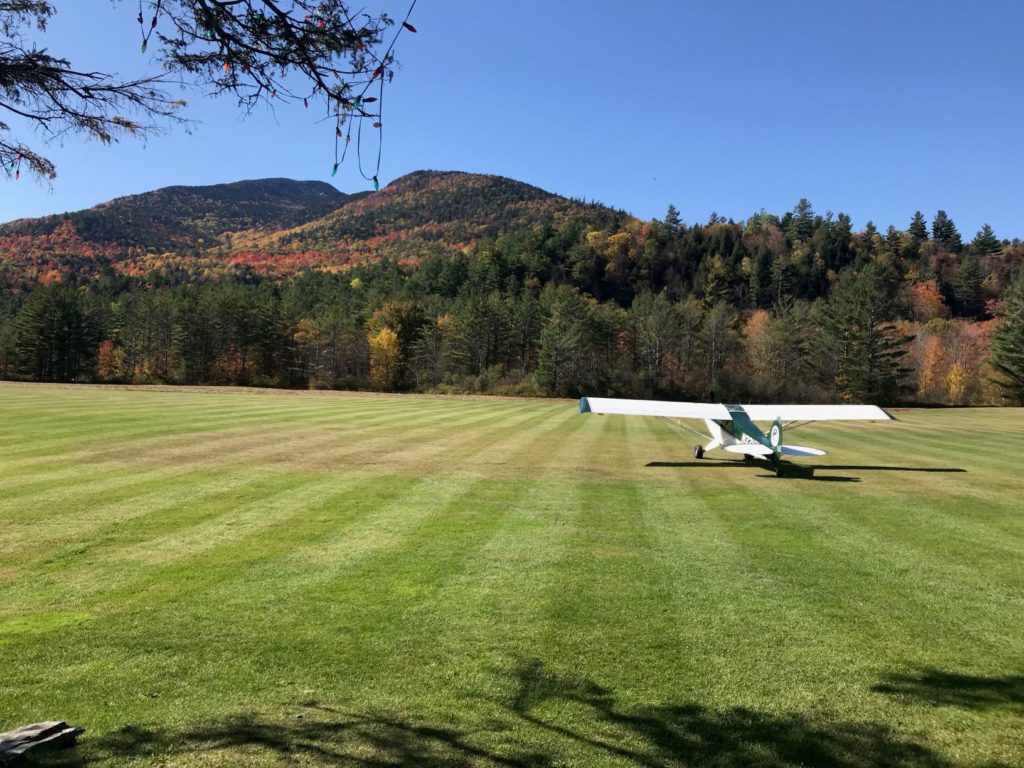 Marcy Field, (1I1) is a 2,390 turf airfield near Keene, NY in the Adirondack Mountains, and has been awarded a second RAF grant to enhance safety. Locals have expressed concern about the potential for planes hitting cars or pedestrians on the runway. "This seems to be an issue especially on Sunday when the farm market is open. A lot of hikers park along the street and runway," said New York Liaison Doug Turnbull.
Turnbull is using the grant to purchase ten durable aluminum signs to be posted along the runway to protect against vehicle and pedestrian encounters. Assistant Airport Manager Bob Rose confirmed that the Town of Keene will provide stakes and complete the sign installation. This is the second successful cooperative project between the RAF and the Town of Keene. In 2020 an RAF grant was awarded to remove encroaching trees and brush. The Town provided equipment and manpower, and local volunteers known as the Adirondack Aviators Group helped accomplish the work.
Turnbull is motivated to complete the sign project by mid-July, when summer traffic is heaviest.
Find details about Marcy Field in the Airfield.Guide.