"MEET ME AT THE BROWN ARCH"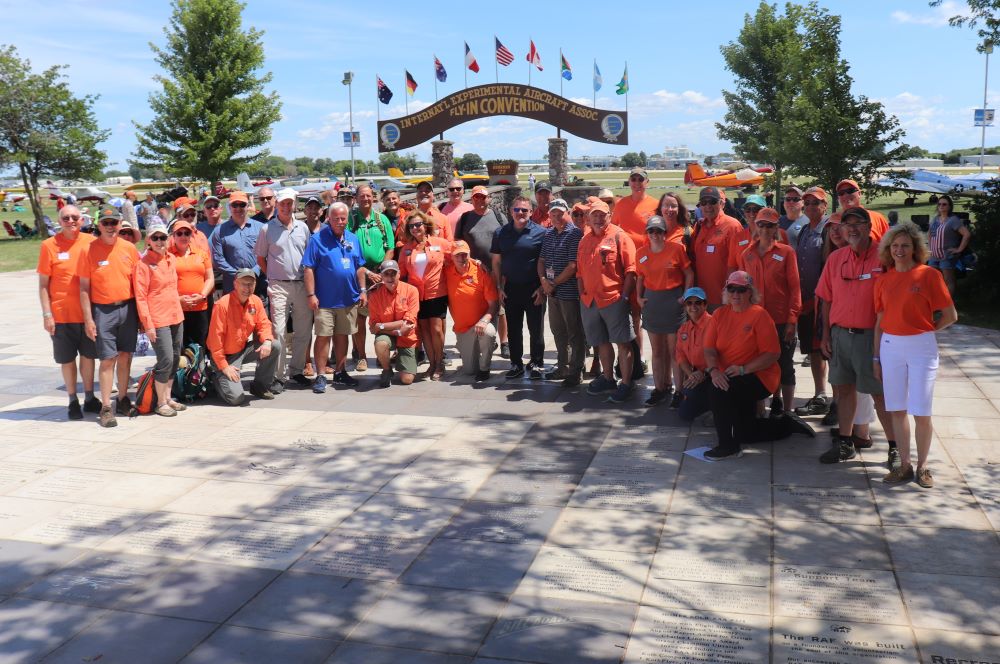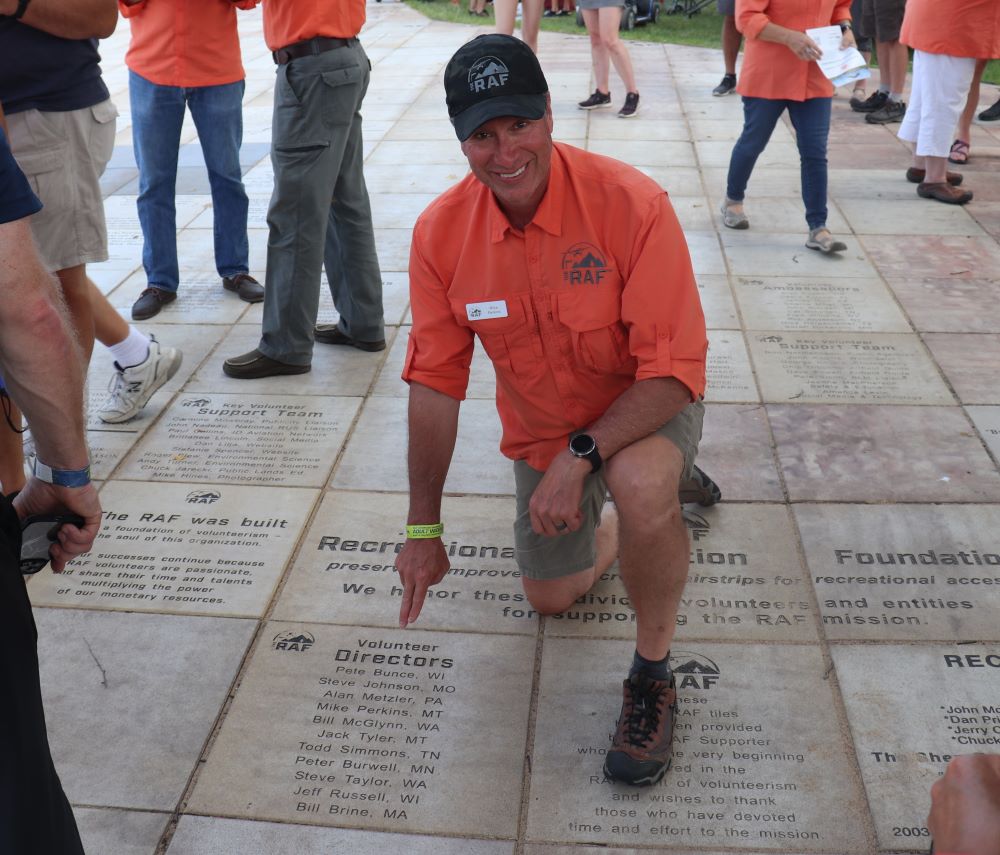 One hundred tiles at the EAA Brown Arch were generously donated for RAF use by a long-time supporter, who, from the very beginning, believed in the RAF spirit of volunteerism. He wished to memorialize all who devote time and effort toward the mission. He selected these tiles beneath the shade of the large tree so visitors can enjoy sitting for a bit of rest during the busy days of AirVenture.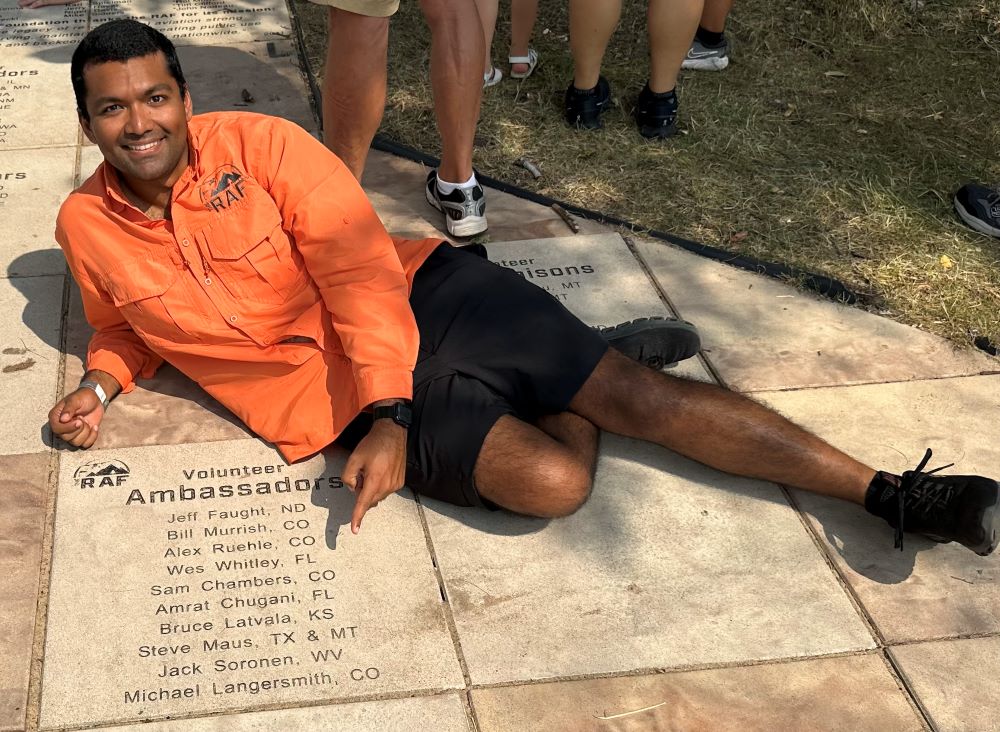 The RAF encourages every Oshkosh visitor to take a stroll beneath the EAA Brown Arch to view the growing array of engraved tribute tiles that honor RAF volunteers. "Meet me at the Brown Arch," is often heard, as the structure serves as a notable landmark and entryway to AirVenture, the nation's biggest fly-In exhibition.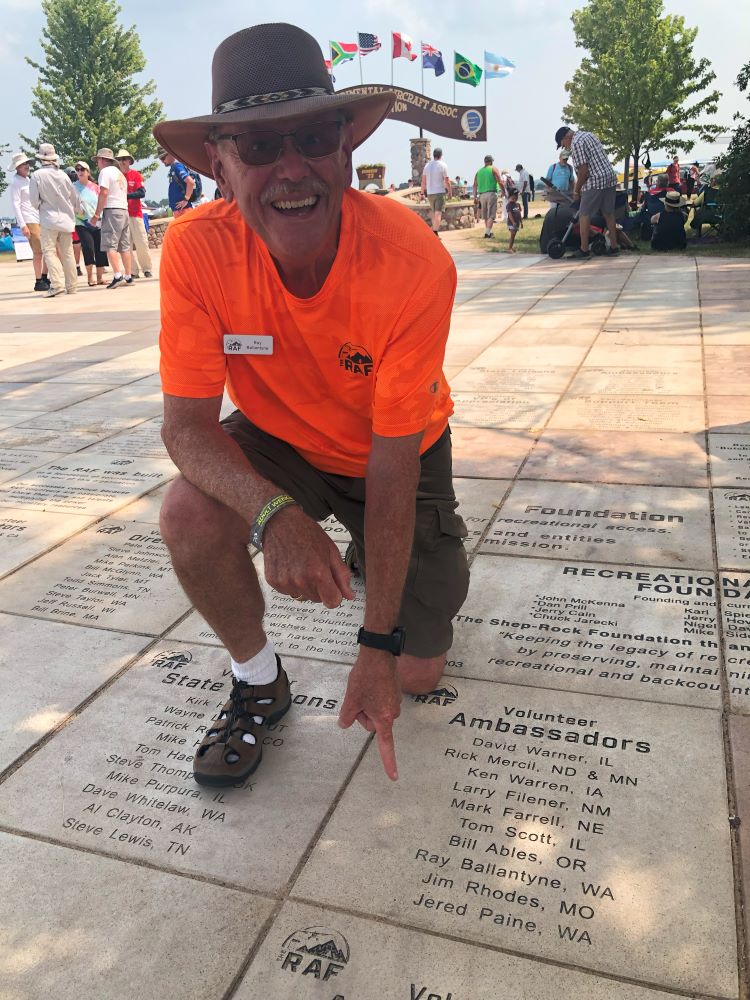 These permanent tribute tiles have been engraved with RAF Directors, State Liaisons, Ambassadors, VP's of Appreciation, and Key Supporters. Special tiles convey the founding spirit of the RAF, with volunteerism as "the soul of this organization."
The RAF continues to add tiles as volunteers reach three years of service, and is deeply grateful for this way to honor these devoted individuals.

Submitted on October 24, 2023 by Carmine Mowbray.