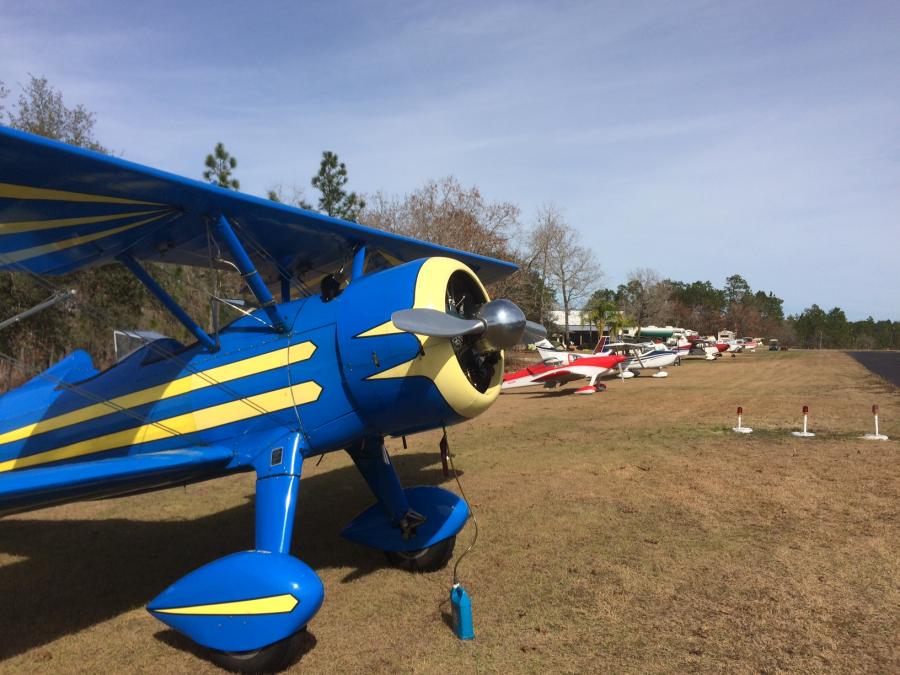 Great Florida weather and two great aviation organizations came together for a delightful three-day weekend at Melrose Landing (FD22) at the end of January. Florida Sport Aviation, Antique, and Classic Association (FSAACA) and the RAF co-hosted. No ice, no snow, no grey skies, just lots of camaraderie among the families from 40-plus aircraft and ten RVs.
The RAF presented a program, "What's Next, After That Off-Airport Landing" with materials generously provided by AOPA's Air Safety Foundation. Four pilot volunteers opened up their "ditch bags" to share what they carry, just in case . . . and learned a bit about what else to carry in the future.
Guests enjoyed music, fireworks, great meals served by hosts Kim and Bobby Capozzi and rubbernecking past the diverse aircraft, from LSA's to Bi-wings and much in between. View member Wayne Whitley's catchy video HERE.
Three more Florida RAF events are planned for March and April. Be sure to check the RAF Event Calendar.
Submitted on February 1, 2016.