MEXICAN MOUNTAIN REMAINS IN GOOD SHAPE
Mexican Mountain airstrip in southern Utah is considered by some to be the "best backcountry strip in Utah." It lies within a Wilderness Study Area, and remains open as a "casual use" airstrip. It's only accessible by air or on foot. Federal WSA lands are managed to retain their "primeval character and influence, without permanent improvements or human habitation."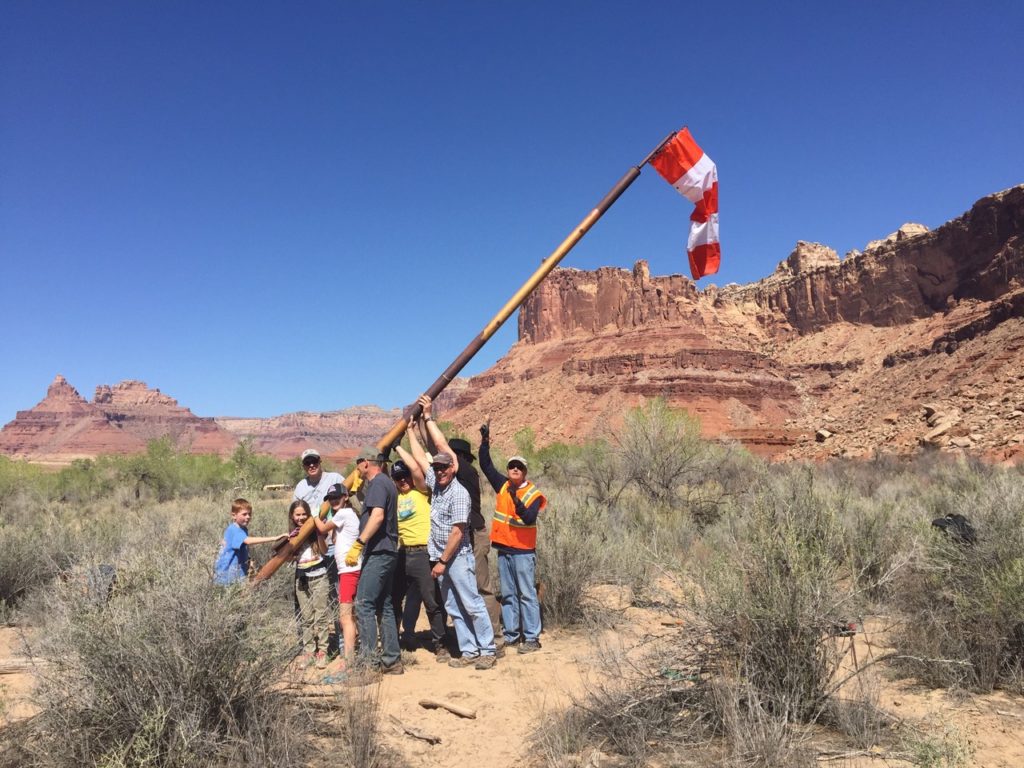 On Saturday, April 21, volunteers from the Utah Back Country Pilots (UBCP) — many of whom are also RAF members — landed there with their hand tools to maintain the airstrip.

"We found the airstrip and surrounding area to be in excellent condition," UBCP president Roy Evans said, "so very little maintenance had to be done." In the interest of safety, a few rocks were moved off the runway, a few bumps were smoothed with a rake and shovel, and a few tamarisk bushes in the middle of the runway were removed.
"We were pleased that we did not find any trash to haul out, and we saw no new disturbance in the area," he said. They buried the small accumulation of ash from the two fire rings that have been there for decades and replaced the worn-out windsock on the existing windsock pole.
Several of the volunteers then flew to Keg Knoll and Temple Mountain airstrips to assess their condition for future cleanup and safety.
Those flying in to help and enjoy the quiet camping and hiking opportunities were Cory Wolf, Wendy Lessig, Brent Rowser, Brandon Knotts, Wayne Loeber, Perry Null, Cindy Crawford, Carmine Mowbray, Pat Fagan, John Priscu, John Belz, John Clayton, Cal Brubaker, Rick Barnes, Bjorn Erickson and Roy Evans.
Submitted on April 27, 2018