MONTANA GOVERNOR AND FIRST LADY VISIT RYAN FIELD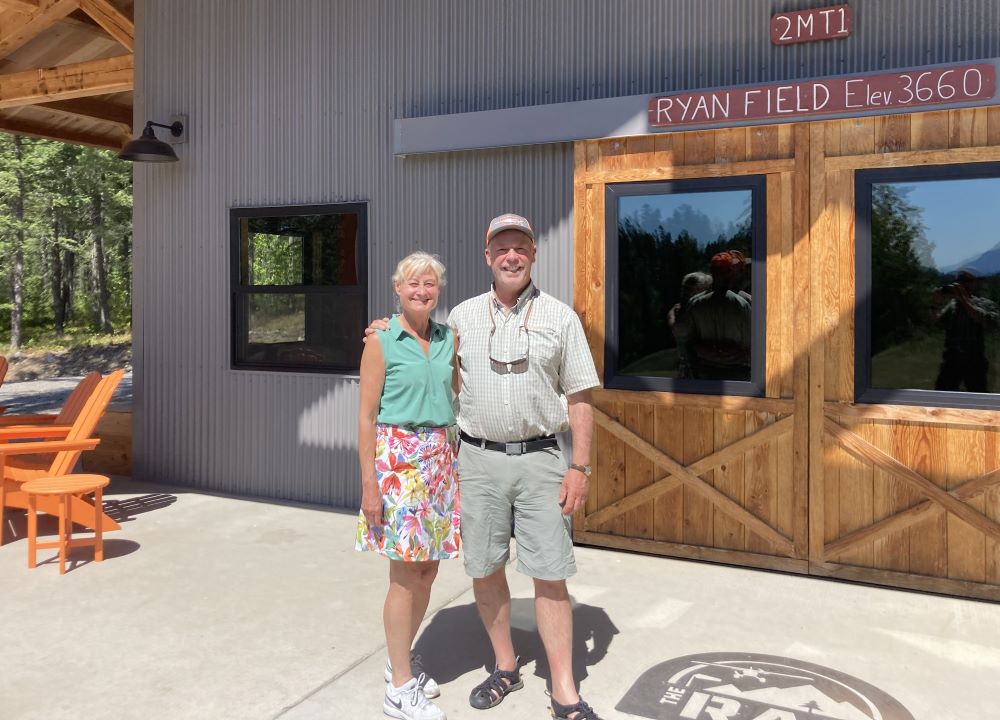 This past week Montana Governor Greg Gianforte and First Lady Susan Gianforte stopped by Ryan Field while visiting the Flathead area.
The Governor is a private pilot with an SEL rating, and both he and Susan knew about Ryan Field and volunteers' efforts there. They were impressed and expressed appreciation for all the work that the aviation community, specifically the RAF, has accomplished.
"We appreciate Governor and Mrs. Gianforte for taking the time to come by," RAF Chairman John McKenna said. The Governor said he has enjoyed getting to see some of the other Montana backcountry airstrips.
Submitted on August 9, 2023.
By Carmine Mowbray