MONTANA SENATOR HOLDS HANGAR PRESS CONFERENCE
During the recent congressional break, Montana U.S. Senator Jon Tester returned to Montana and hosted a press conference to discuss aviation issues. RAF Director Jack Tyler and Chairman John McKenna had the opportunity to discuss issues of importance to the RAF during the event. Senator Tester expressed his interest and support for issues that are within the RAF mission.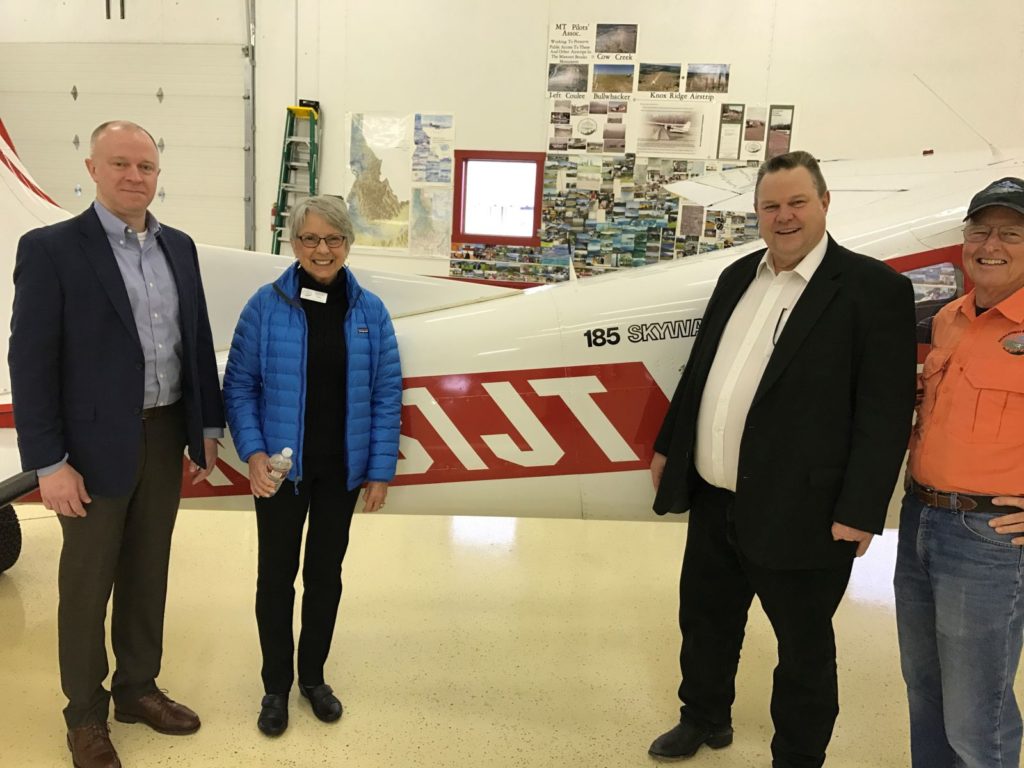 Left to right: Darren Wilkens of Century Companies, Patricia (Mrs. Jack) Tyler, Senator Tester, and Jack Tyler.
Submitted On February 21, 2017.