MONTANA WESTERNER TO HEAD INTERIOR DEPARTMENT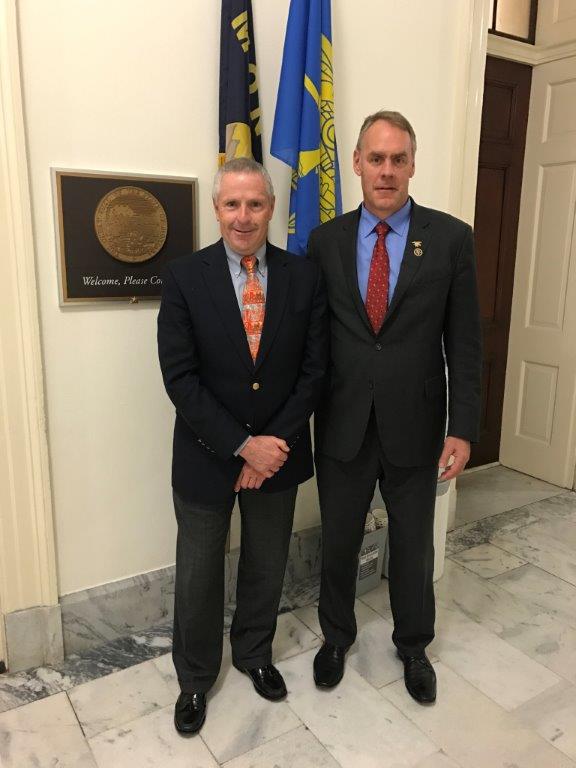 Montana's U.S. Representative Ryan Zinke has been tapped by President-elect Trump for Secretary of the Interior. Zinke, a retired Navy SEAL, served in Montana's Senate before being elected twice to Congress. If confirmed by the Senate, he will begin in January.
"I'm a Teddy Roosevelt Republican," he said in an interview. Montanans know Zinke as an outdoorsman, and protector of public lands.
"He knows what we're about," RAF President John McKenna said, "and aviation will have a good place at the table, if Ryan is confirmed to head up Interior."
The Dep't of the Interior oversees the Bureau of Land Management, the Bureau of Reclamation, the National Park Service and the U.S. Fish and Wildlife Service, all agencies whose policies can impact recreational aviation access.
Zinke's voting record reflects the spirit of the multiple-use philosophy, balancing conservation with access and sensible natural resource policies.
RAF member Carmine Mowbray said she enjoyed serving with Zinke in the Montana Senate and considers him "balanced, reasonable and persuasive."
During a recent meeting Zinke said, "I continue to support backcountry aviation, and look forward to working with the RAF and its aviation partners."
Photo: John McKenna and Ryan Zinke December 8, 2016