MULTI-GENERATION PILOT IS RAF'S NEW SOCIAL MEDIA VOLUNTEER
Brittanee Lincoln can't really remember her first time in an airplane, but it made an impression. She was only two weeks old when her dad Roger first put her on his lap and went flying off his airfield on his farm northwest of Havre, Montana where she was raised.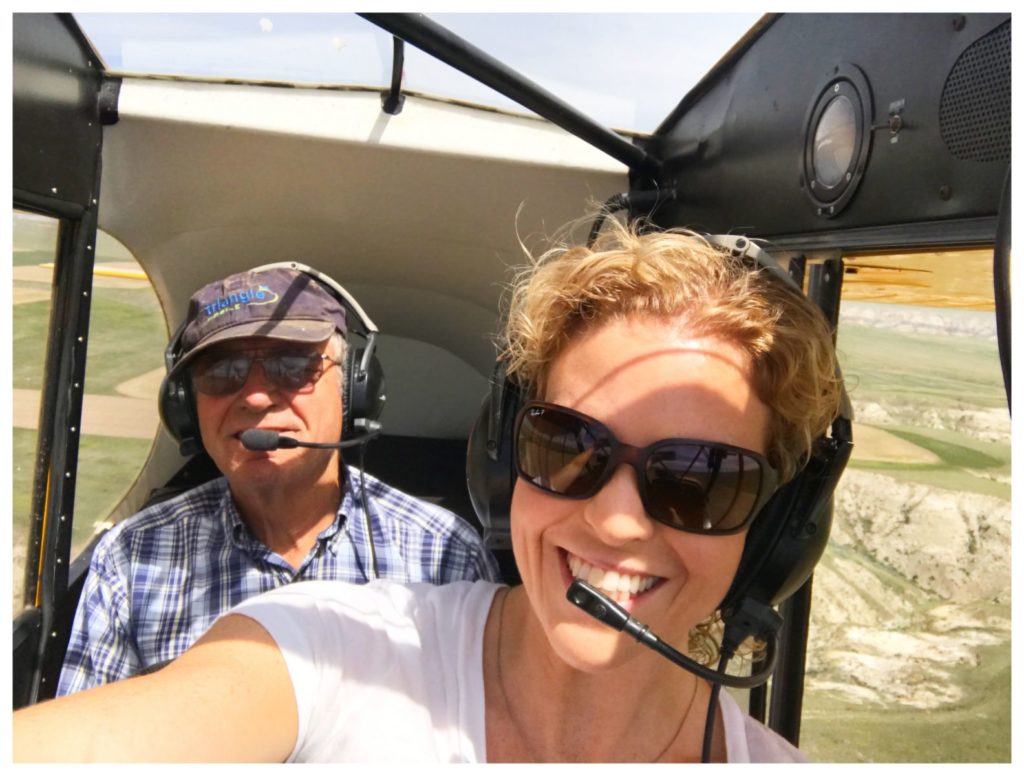 Aviation runs in the family. After soloing at age 16, Roger's Christmas gift was a Piper J-4 his father had bought and overhauled for a total of $450. "I was a junior in high school, so I flew my sister to school, since we weren't on the bus route," he said. Roger eventually took on his father's spray operation and completed 52 seasons safely. "I courted Mabel in a TriPacer," he said, referring to his wife of 57 years. In 2004, Montana's governor appointed him to the Montana Aeronautics board.
Roger eventually taught Brittanee to fly his SuperCub. Brittanee, now 35, just obtained her Private Pilot License, "and I can't stay away from the airport," she said. "My dad has definitely been my inspiration with regard to aviation, and I aspire to be as great a pilot as he," she added.
"I have so many great memories of us flying the Milk River breaks spotting elk and moose, flying through the Rocky Mountains and landing at Schafer Meadows in the Bob Marshall Wilderness," Britt said. She lives in the San Francisco Bay Area and flies a Cessna 172, where the biggest challenge is separation and mastering the radio. She looks forward to her visits home, where she loves flying the SuperCub and Cessna 180 with Roger.
As a RAF volunteer, Britt wants to do what she can to boost appreciation for backcountry flying among younger people. "These places need protection, and we tend to take them for granted," she said. "I want to inspire my generation to take part, and enjoy the privileges I've had."
Submitted on December 22, 2017.