MYRICKS FIELD FLY IN, MA.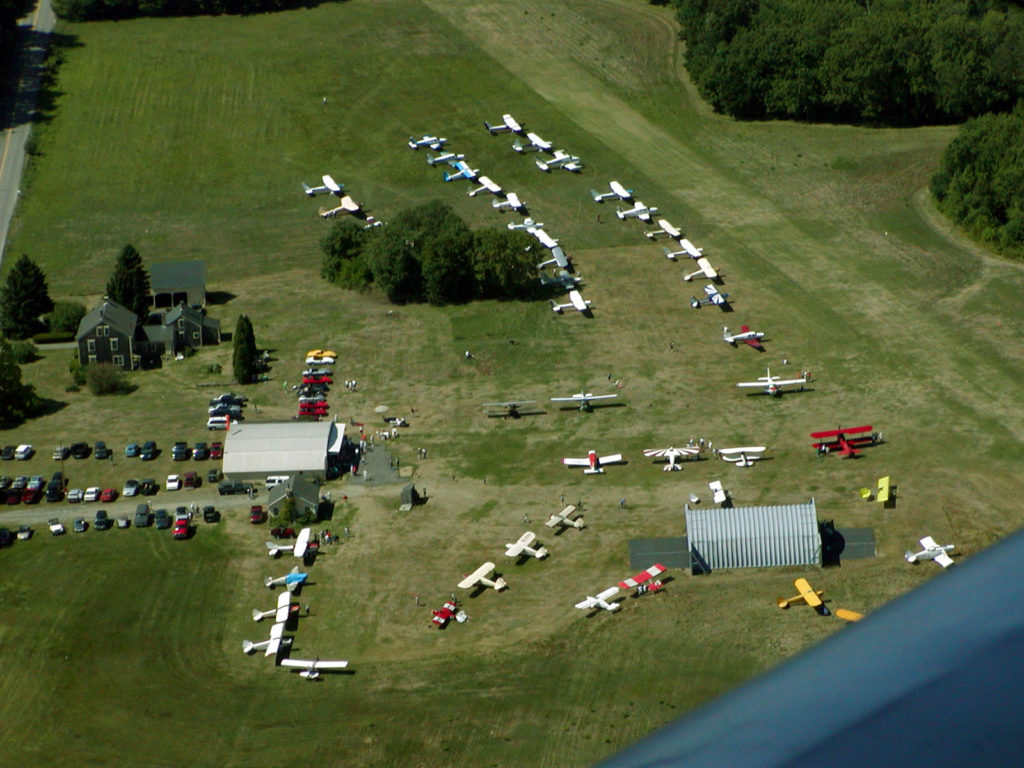 Weather threw a curve ball at the Myricks Field (1M8) Fly-in in Berkley, MA on Sept.17-18. Some of the planes were pushing their cross-wind components to land. "We still had a great turnout," said John Meade, RAF New Hampshire Liaison. There was a solid turnout from local non-aviators, generating good public relations. Many pilots prudently drove in, considering the rains and wind, and enjoyed good hangar talk and engaged well with the non-aviators. "There was likely a future pilot or two among the kids who got up close and personal with the planes," said Rene Robillard, new RAF Massachusetts Liaison.
Representatives from Massachusetts DOT attended. "I'll be following up with one gentleman who is interested in working with us. A pilot himself, he likes the idea of opening up new spots; and not losing any. Having this state agency in line with the RAF mission will certainly help," Rene said.
The first annual spot landing exhibition was organized by a surprisingly young team, as were the pilots who flew in the exhibition. "There were a lot of young people actively involved in the event which is a big win for aviation," Rene added.
Submitted on September 24, 2016.