NEHALEM BAY, OREGON FLY-IN
Oregon and Washington RAF members escaped the hot summer weather and smoky skies with a long weekend at the Oregon coast July 28-29. Pleasant 65˚ temperatures greeted visitors to Nehalem Bay State Airport (3S6), a welcome respite from the 100˚ inland temperatures.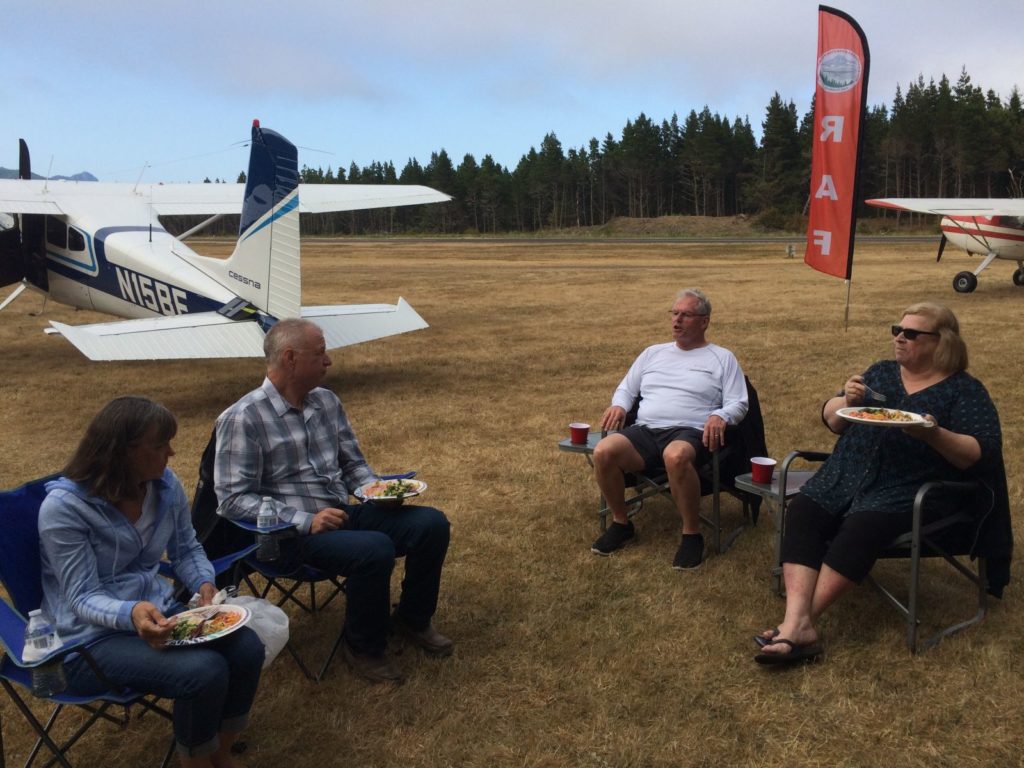 Early birds arrived Friday and camped overnight. A number of pilots flew in Saturday. Activities included long walks on the beach, lunch and ice cream in nearby Manzanita, and sharing pilot tales with old and new friends.
Nine aircraft with 12 pilots and passengers stayed for the potluck dinner Saturday night. My wife, VP of Appreciation Sarah Mayes and I prepared fresh salmon on an open fire, while other diners contributed steaks, beautiful salads, and tasty deserts. The weather cooperated by providing a lovely sunset for those who departed after dinner. Those staying the night enjoyed a communal campfire and excellent company.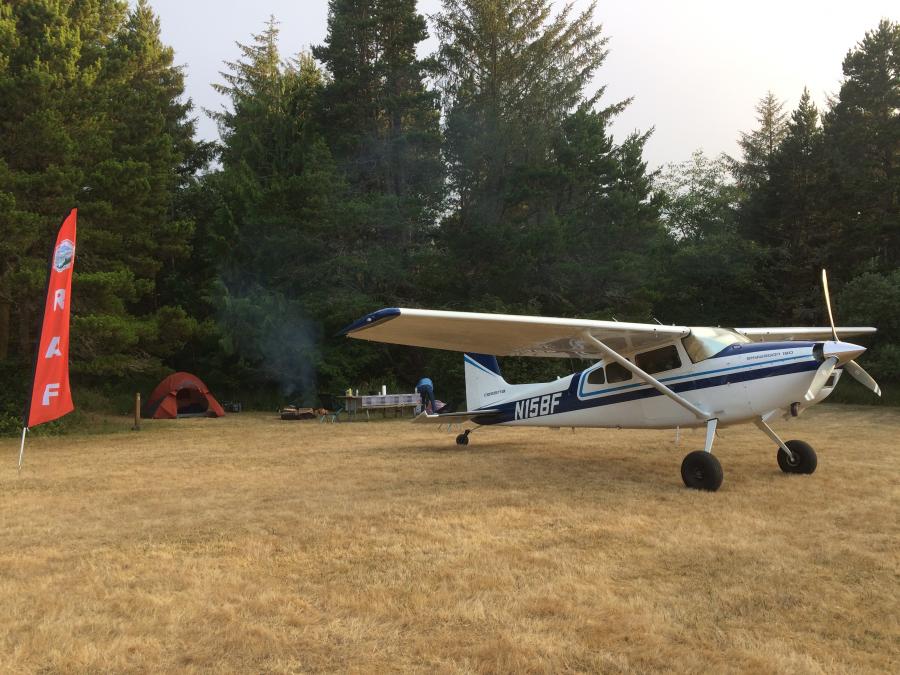 Alaska Airlines pilot Richard Greensted and his 14-year-old son, Rhys, joined us in their 1949 Cessna 140. Rhys already has about 12 hours of dual instruction under his belt, and plans to make aviation his career. We all agreed that it was a great pleasure to spend time with a young person that is as enthused about flying as Rhys – we hope to see him again soon.
Submitted on August 4, 2018