NEIGHBORS PITCH IN AT MEADOWLARK WORK PARTY
The first of several fall/winter work parties at Georgia's Meadowlark, (GA75) took place November 18.
"Neighbors showed up with tractors and graders," Georgia Liaison Eric Davis said. Volunteers cleared the tall brush from the north end of the runway, which opened it up to the county road, so fencing became a requirement. "So another neighbor, not a pilot, volunteered to lead the fence installation," he added.
The group cleared brush from the east side of the runway, installed a new base station for ground-to-air communication, and made plans to bring the hangar lighting up to code.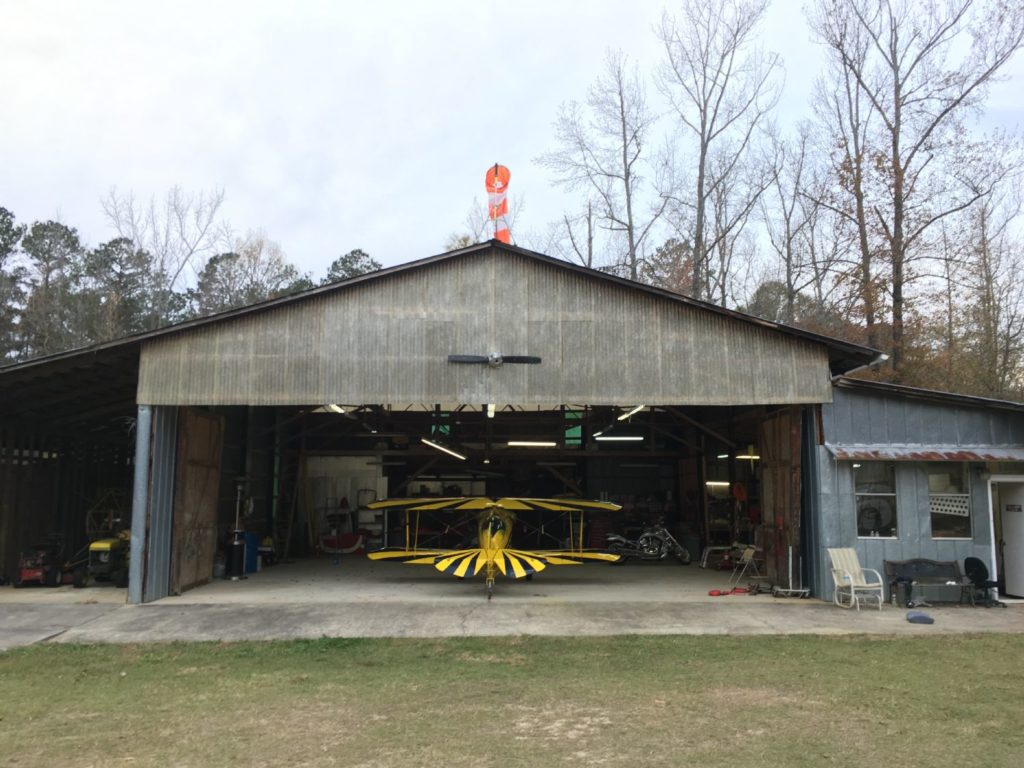 Marie-Claire LaBerge and her husband Kevin plan to run a soaring school from the field in addition to making the site available for transient and recreational pilots who want a nice place to camp. There is also an apartment in the barn that will be cleaned up and refurbished, "affording all the luxuries of home," Eric said.
Future projects include creating a shooting range, tent sites, and a fire pit. Click here to see the entire list of projects.
Submitted on December 8, 2017.