NEW NORTH CAROLINA STATE LIAISON – TIM FARRIS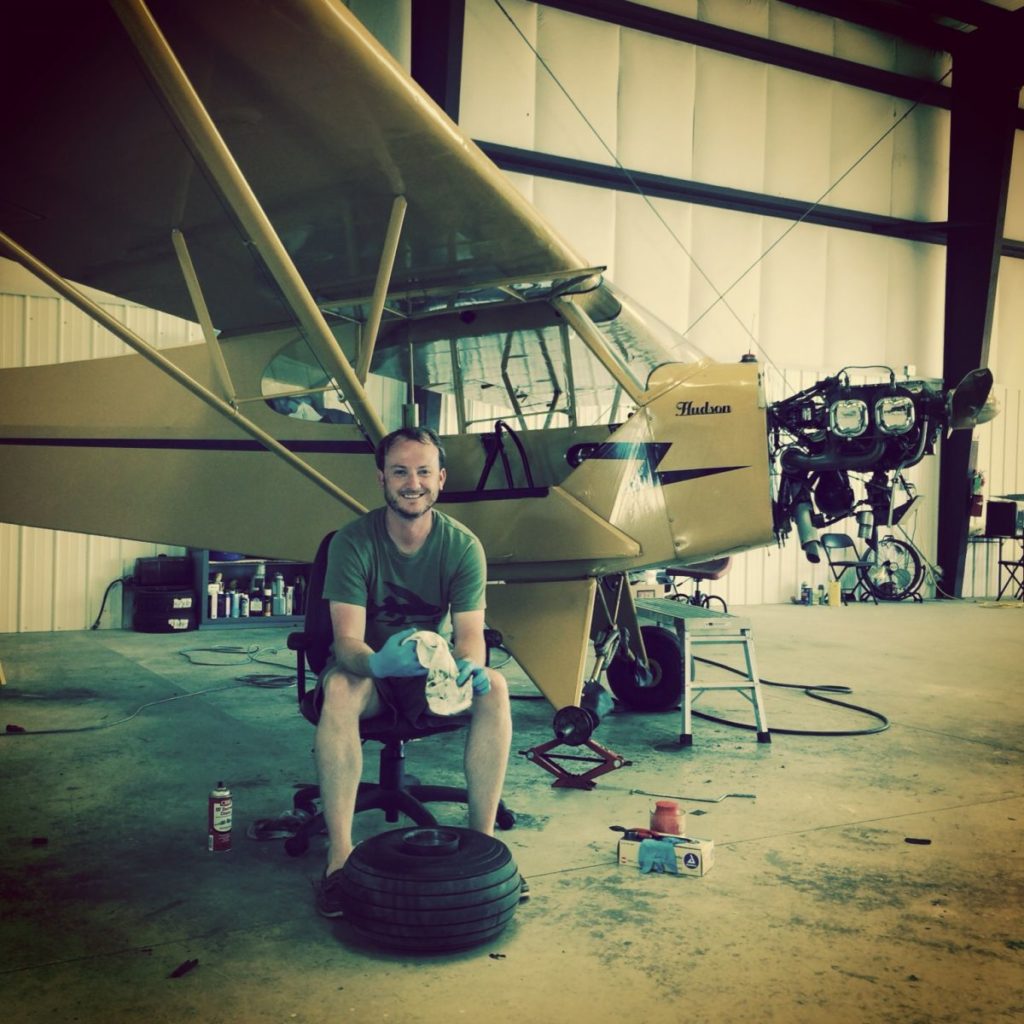 Tim comes from a long family history in aviation, dating back to the 1920s. His great-grandfather was the VP of engineering for Curtiss-Wright and Lycoming. His grandfather flew TBM Avengers in WWII, and his grandmother flew Piper Cubs in the late 1940s.
Starting at age five, Tim spent weekends at the model airplane field with his dad. Every few weeks, a Piedmont Airlines pilot would land his J-3 to hang out. This ignited Tim's love for the Piper Cub.
In 2003, Tim was in graduate school at the University of North Carolina – Chapel Hill and got a job pumping gas at Horace Williams airport. He became friends with a generous pilot who taught him to fly in his J-3. Once he finished graduate school, Tim's first order of business was to get a J-3 of his own. Promptly after graduation in 2005, Tim bought a 1940 J-3, and is proud to say his first solo in it was on a grass strip.
In 2007 an expert A&P/IA worked with Tim for two years, while Tim learned the ins and outs of restoring a Cub to award-winning condition. After completing his Cub, Tim and the A&P/IA collaborated to restore a J-3 that was the 2015 Oshkosh Grand Champion.
Tim is the technology manager for a paving and site work contractor based on the east coast. He lives in Chapel Hill with his wife, Liz; daughter, Caroline, and their two dogs. At just three weeks of age, Caroline got her first flight in the Cub. When not flying, Tim enjoys the outdoors, spending time on the North Carolina coast, and chasing leaks on his old Land Rover.
"I'm excited to promote the RAF mission in North Carolina and to encourage my 'younger' friends to become active in the organization," Tim says.
Tim Farris, North Carolina State Liaison
tfarris@theraf.org | 919-923-1896
Submitted On January 6, 2017.