NEW VAULT TOILET AT ARIZONA'S GRAND GULCH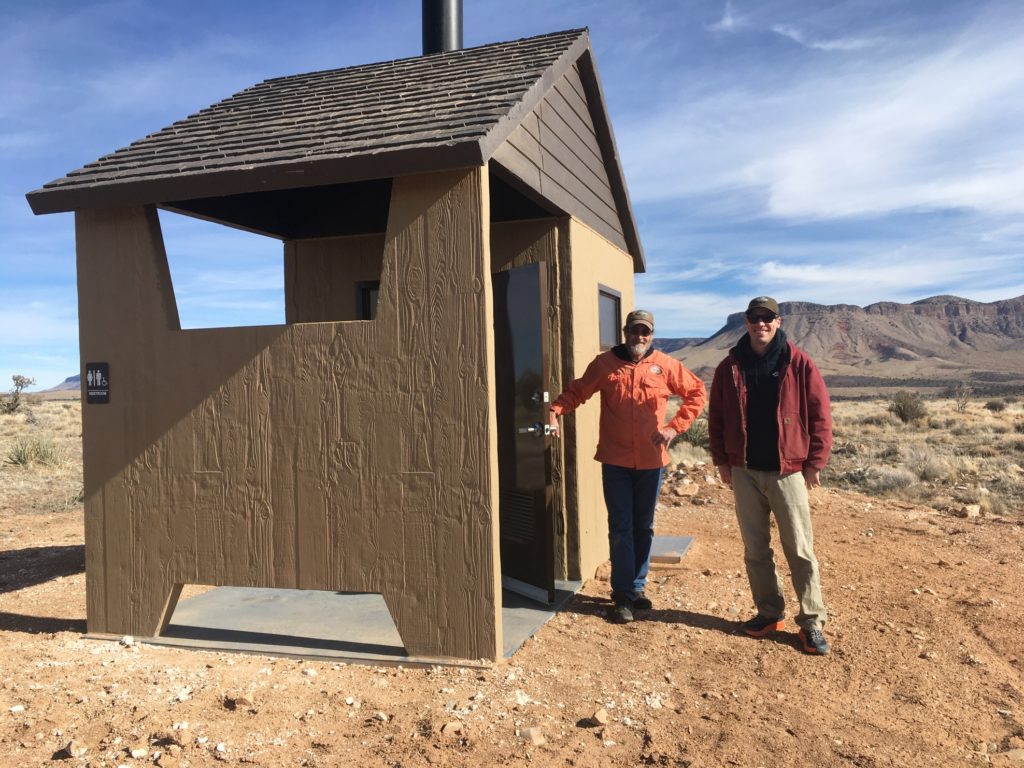 Grand Gulch airstrip in northern Arizona's Grand Canyon-Parashant National Monument is a 3,100-ft dirt strip a short walk from the abandoned Grand Gulch Mine. Although there is a gravel road to the site, it's many miles from pavement, and flying in is a good alternative. It offers dry camping with views of the Upper Grand Wash Cliffs, and overnighters enjoy perfect dark skies. There is a windsock and tie-downs. The RAF is very pleased to announce the recent installation of a BLM vault toilet adjacent to the windsock. "The Utah Back Country Pilots Association is delighted to hear about the improvements made at Grand Gulch," UBCP President Roy Evans said.

Utah Back Country Pilots volunteers have spent many hours improving the condition of the strip. Located north of the Grand Canyon, Utah pilots have willingly taken on much of the volunteer work, typically joined by volunteers from Arizona Pilots Association, and RAF Utah Liaisons Wendy Lessig and Wayne Loeber.

"We're grateful to those who've contributed to these improvements, and look forward to flying south and turning one of our favorite places to visit in Arizona into a regular pit stop," Evans added, (pun intended.)

Several years ago, an RAF volunteer designed and built a composting toilet and notified the BLM that RAF volunteers were willing to install it on site. The BLM appreciated the offer, but instead, funded the installation of a concrete ADA vault toilet.

Visitors will find interpretive signage while exploring the mine buildings, original shaft and equipment. Mining began at the site in 1885, and Bureau of Mines records indicate that between 1901 and 1951, the mine shipped 15,701 tons of ore which included 6.6 million pounds of copper, and 24,349 ounces of silver, and 715 pounds of lead.

For more information, see The Airfield Guide.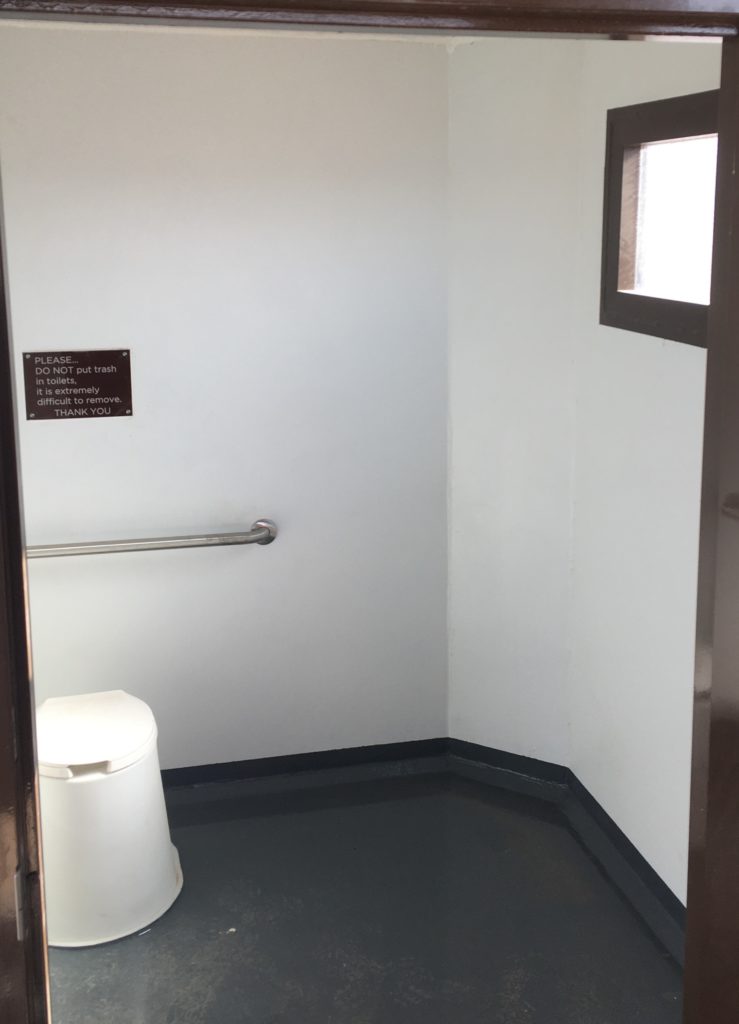 Submitted on February 3, 2022.