NEW VAULT TOILET INSTALLED AT SACATON, NEW MEXICO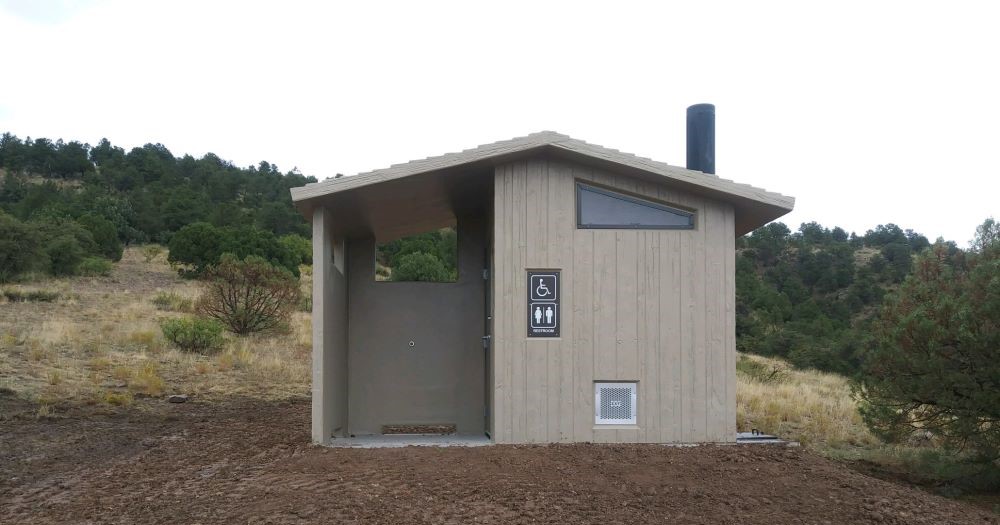 There are plenty of reasons to enjoy tent camping at Sacaton Airstrip near Buckhorn, New Mexico. The runway lies along the Gila Wilderness with access to trails, including the Rain Creek trail. Anglers will enjoy plying Wilderness waters for Gila trout. And a new vault toilet has been installed for visitors.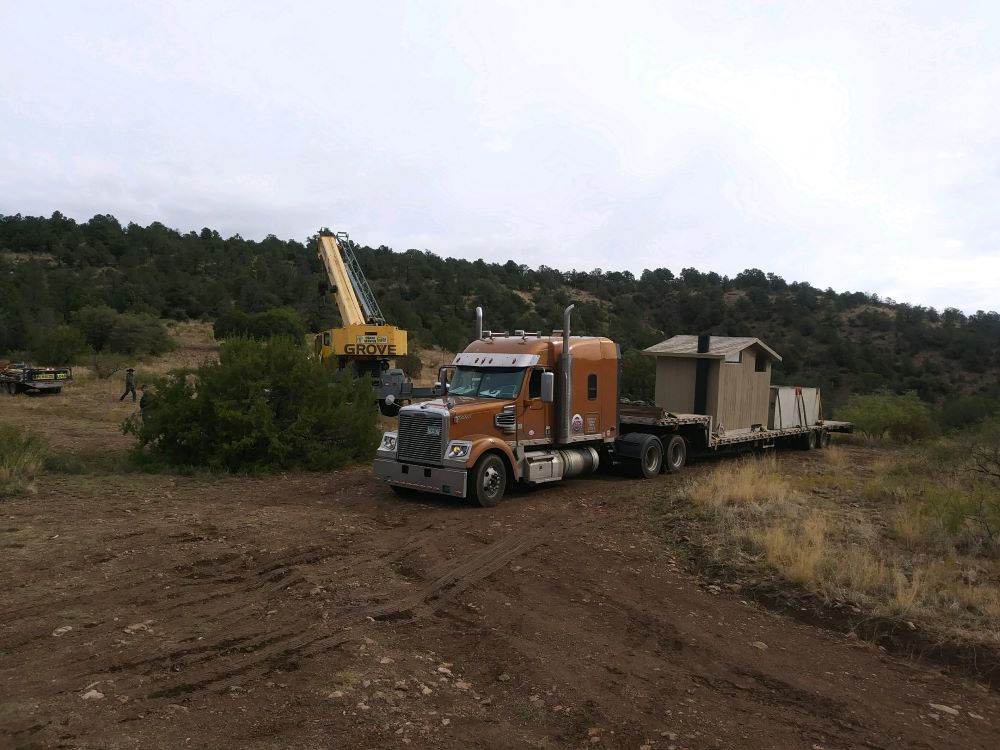 New Mexico Pilots Association and RAF volunteers had worked with the US Forest Service to rehabilitate and reopen the long-abandoned strip. "This vault toilet is a significant part of a larger project made possible by a Challenge Cost Share agreement between the RAF and the Gila National Forest that benefits both recreational pilots and trailhead users," RAF New Mexico Liaison Ron Keller said. He drove another nine-hour round trip to be on site for the structure's delivery and installation. In spite of some rain that created challenges for the semi-truck, the entire project went well. "They were very precise when preparing the site, using laser leveling equipment," Keller observed. "I find it strangely rewarding to feel a sense of accomplishment over a vault toilet. It's not an airstrip, but it will make the airstrip more inviting to visitors," he added.
Prior to landing at Sacaton, permission is required by calling USFS Gila Dispatch center at 800-538-1644. At its 6,200-ft elevation, pilots should be mindful of density altitude. You will find a Safety Briefing at the New Mexico Pilots Association website.
Submitted on October 30, 2023
By Carmine Mowbray