NEW WISCONSIN LIAISON TREVER OTTO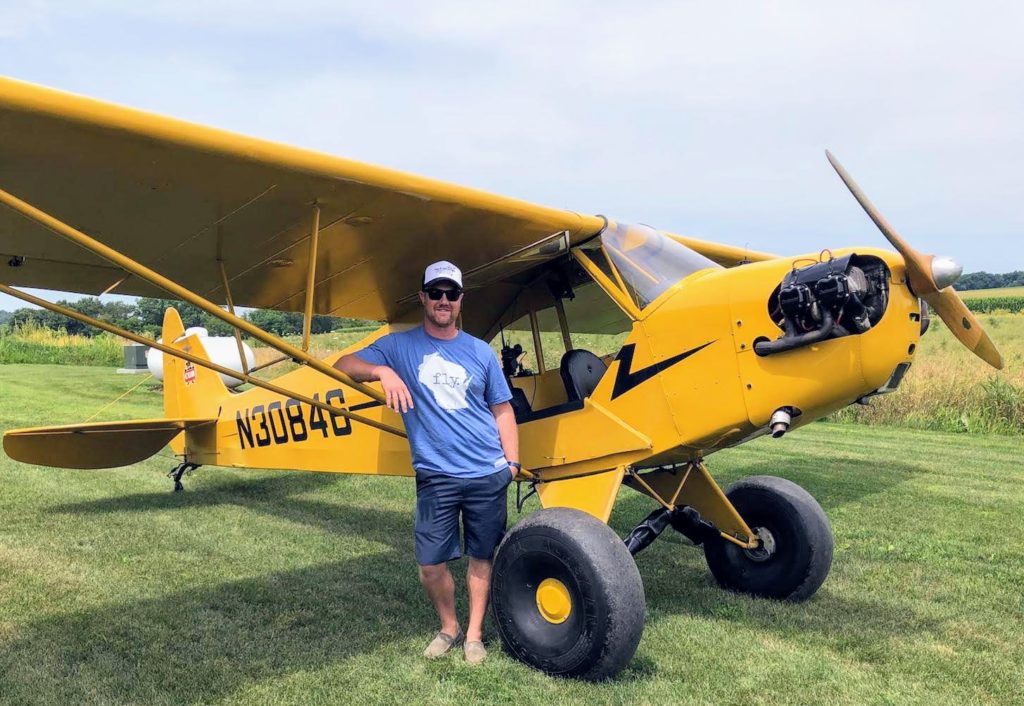 Please welcome new Wisconsin Liaison, Trever Otto!

Trever knew at the young age of ten that he wanted to fly and own an airplane, just like his late father. By age 16, he'd saved enough money to buy a ¾ scale Piper Cub, the FP-202 Koala. After a bit of wood and fabric work, he made his first solo flight in the Koala.

Trever began his official aviation career in Daytona Beach, FL and completed his flight training there. During that time, he started his own company called TGO Aviation Services and contracted with International Recovery Group (IRG), which specializes in aircraft repossessions and ferry services.

Air Wisconsin Airlines hired Trever in 2007, and in 2019, Trever landed his "dream job," flying for Southwest Airlines.

Trever and his wife, Christen currently own a 1940 Piper J3 (on big wheels of course) and "we have enjoyed exploring much that Wisconsin has to offer in the aviation world," he says. He was introduced to the backcountry style of flying, and has enjoyed learning and slowly expanding his skills to use shorter strips.

RAF Director Jeff Russell – former Wisconsin Liaison – introduced Trever to the Recreational Aviation Foundation, and throughout the course of a year, Trever was able to see all that Jeff did for this flying community, and believed the RAF Wisconsin Liaison position would be a great way to volunteer his time.

"I will continue to do everything I can to preserve this style of flying for generations to come," Trever says, "including my two young children."

Trever can be reached at totto@theraf.org.
Submitted on April 16, 2020