NIGHT OF DISCOVERY AT HAVANA, IL
The small, country airport of Havana, IL (9I0) came alive September 15 when over 150 people came together to gaze at the wonders of the universe.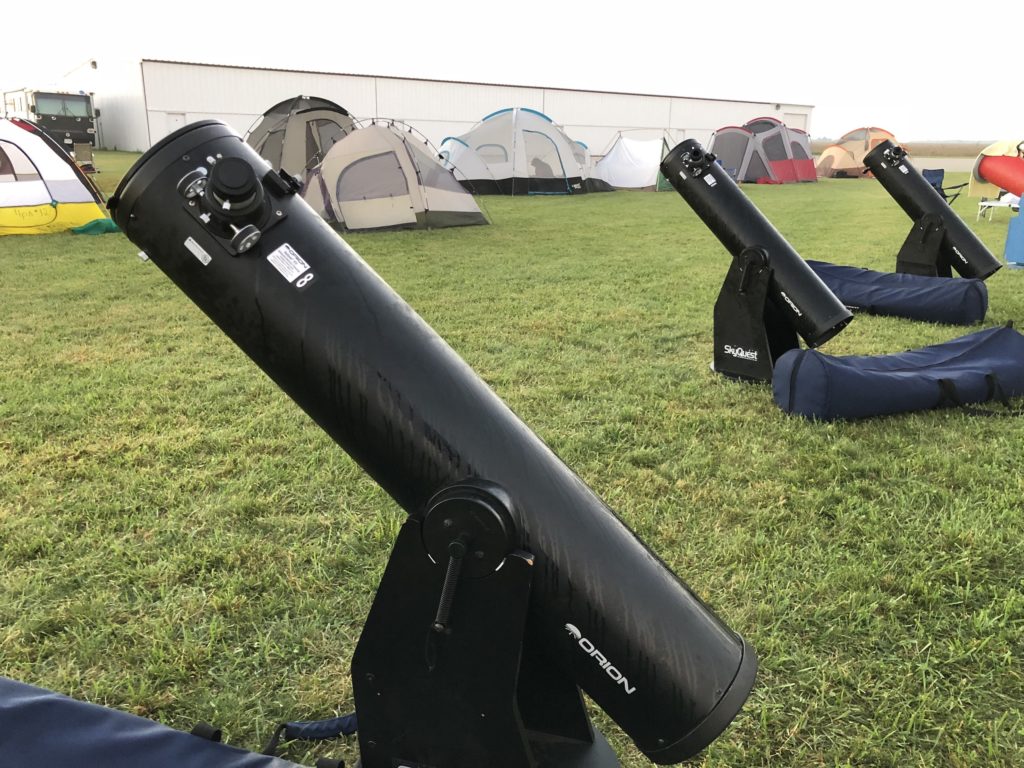 The weather gods cooperated and gave us clear skies with an early setting moon. Fifteen airplanes flew in for the second annual Astronomy Night. Sixty members of the University of Illinois Astronomy club brought high powered telescopes and camera gear. Over 100 townspeople from ages 8 to 80 came out and enjoyed the guided tour of the cosmos.
The sky darkened, eyes adjusted and small groups clustered around the scopes. Voices could be heard, asking to see "Mars, Milky Way, Saturn, Andromeda, Venus, galaxies . . ." As if by magic, the astronomers would point their green lasers into the dark sky and say, "there it is". Then they would swing their big scopes around and line up the object in the view finder. We would take turns looking and being awed by the sight.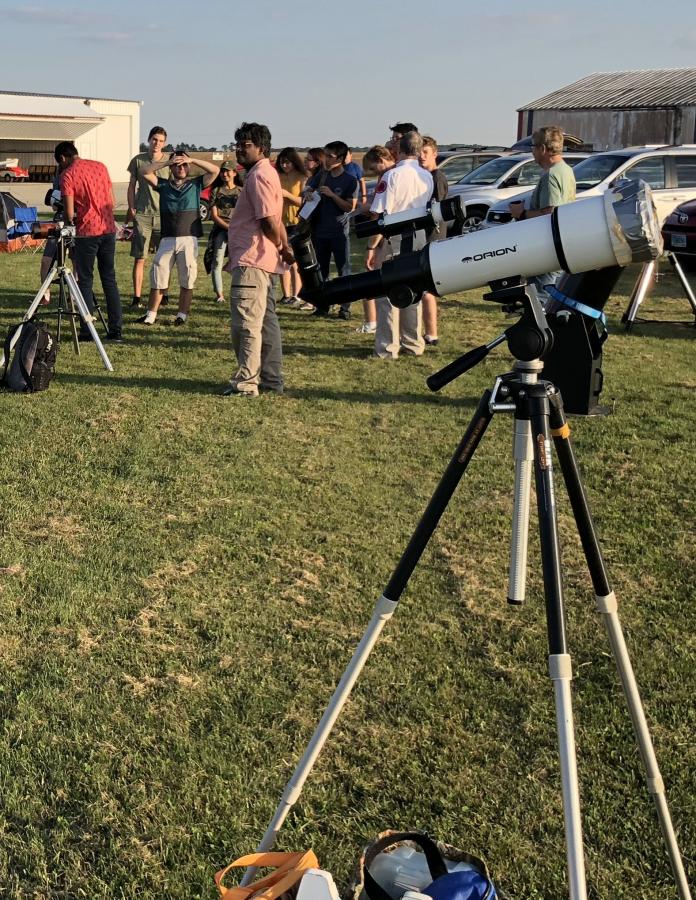 Those of us on breakfast detail turned in at midnight, while many visitors stayed up until 4 am.
The Havana Airport Authority, the RAF and the EAA came together to organize this event, cook food, and roll out the welcome mat to everyone. Great job all!
— Mike Purpura, RAF Illinois Liaison
Submitted on September 17, 2018