Each spring, the RAF "Order of the Orange" assembles in Lakeland, Florida for the Sun 'n Fun fly-in. Our mission at the springtime event is to reconnect with members, educate others about the RAF mission, and provide both entertaining and educational symposiums. It is a week of fun and comradery to take us out of the winter doldrums.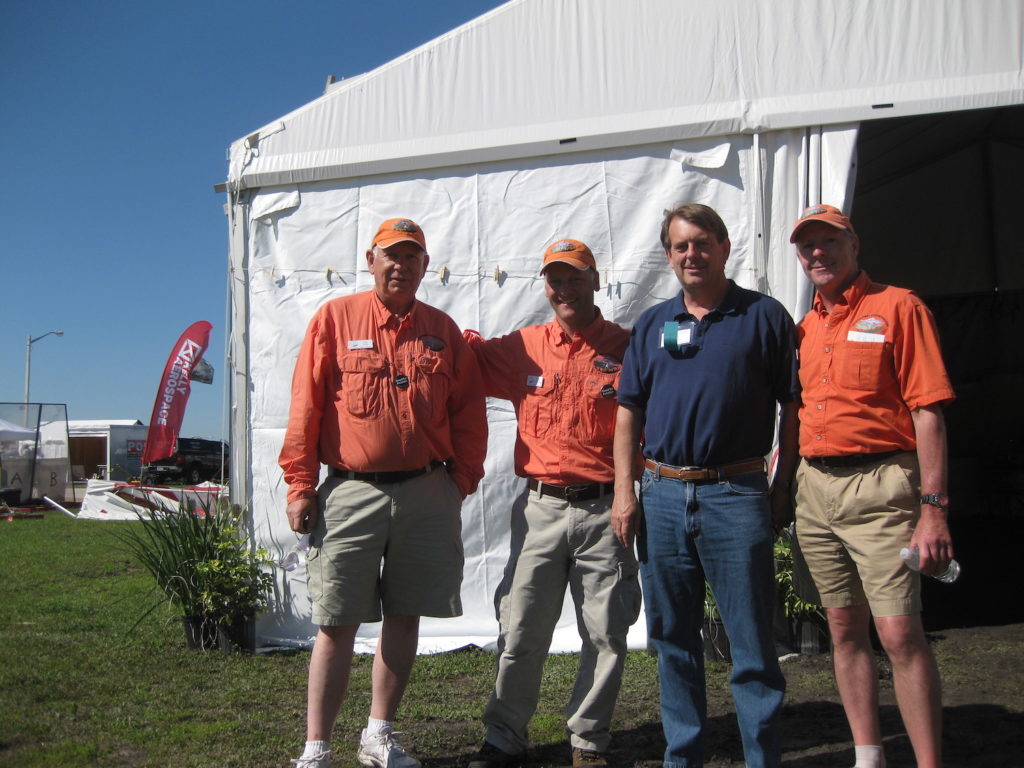 The Order of the Orange refers to a cadre of RAF member volunteers that each year vie for the opportunity to be included in the gathering that offers hard work, long hours and some out-of-pocket expense to get there. Members of the order are selected on a first come basis so if you wish to be included be sure to notify us early for next year's event.
RAF events are centered around the Fire Hub where, each morning, from 6:30 to 8:30 we greet attendees with complimentary coffee and donuts to start their day. It's a great time to visit and let our members tell the RAF story to others. Each day ends with a fireside gathering.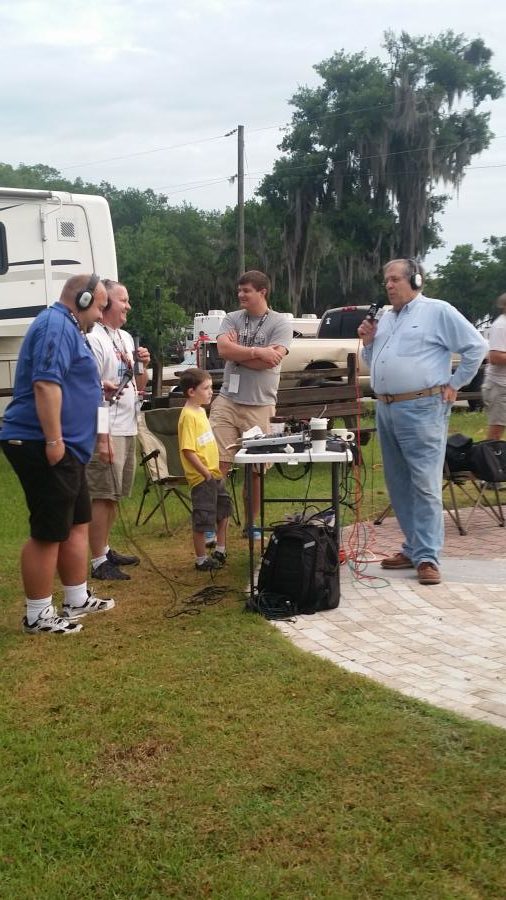 This year's evening sessions included live musical entertainment, informative talks on safely flying into recreational and back country airstrips, and even an enjoyable presentation by Elvis Presley's former pilot.
The most popular event each year is the Thursday night RAF Potato Bake. This year was no exception as over 200 members heaped toppings on fresh baked Idaho spuds creating their own culinary work of art.
Many thanks go out to this year's cast of volunteers led by RAF Volunteer Coordinator Sarah Chandler. This year exceptional team came from as far away as Washington State, joined by New York, Minnesota, Pennsylvania, Texas and Florida
Proving once again that many hands make light work and good people gathering together around aviation and the RAF cause makes for a whole lot of fun!
Submitted on April 27, 2015.