OREGON GAINS NEW RECREATIONAL DESTINATION
Oregon recently gained a new backcountry airfield, developed with RAF assistance. The Mountain Views Airfield is located on a working dry wheat farm, about eight miles northwest of Condon, OR. The 1,650 ft x 40 ft turf runway can be challenging on hot, windy days, which are quite common in the area. The presence of 1,200 ft tall wind turbines adjacent to the airfield attest to the windy conditions and add a bit of spice to the approach. Prior to use, pilots must obtain the safety briefing, with due consideration of pilot and aircraft capabilities, and receive approval by the owners.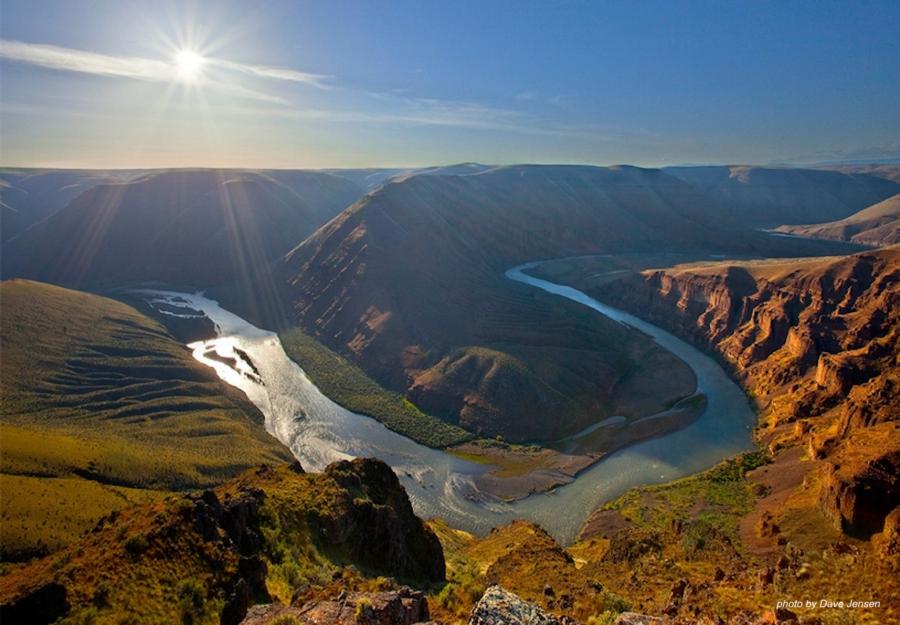 Owners Randy and Barbara Anderson operate Mountain Views airbnb adjacent to the airfield. The upgraded four-bedroom home can accommodate up to 12 guests. A courtesy car is available for guests to explore the nearby Cottonwood Canyon State Park with 8,000 acres of rugged terrain — vertical cliffs carved by the Wild and Scenic John Day River, deep canyons and rocky grasslands. The John Day River, a 284 mile long tributary of the Columbia River, is the longest free-flowing river west of the Continental Divide. Steelhead fishing on the river can be outstanding. Other activities include biking, hiking and wildlife viewing. Alternatively, guests can visit the quaint town of Condon, or just enjoy the solitude and completely dark night skies.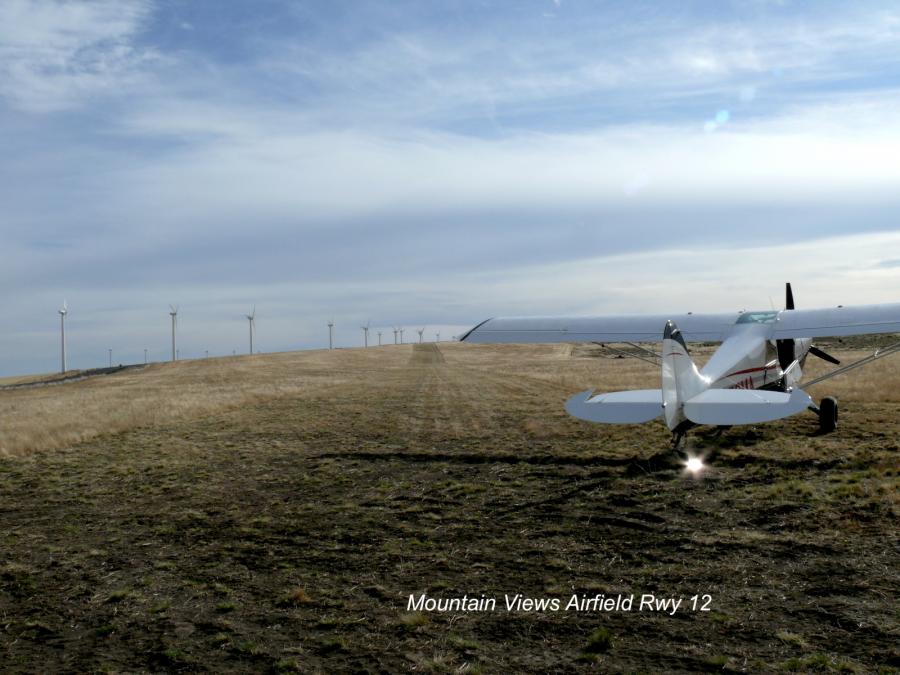 RAF Oregon Liaison Richard Mayes worked with the owners to create this recreational opportunity: identifying the optimum airfield location and runway alignment for safe approaches, aircraft parking area and access. Richard advised the owners of the Oregon Recreational Use Statute and provided a copy of the RAF's Guide for the Private Airstrip Owner. Earthwork and drainage were planned and constructed by local pilot volunteers. Richard advised on boundary and end markings, parking and windsock placement. He completed the FAA 5010 documents for charting, and prepared the pilot's safety briefing. The Andersons are excited about the opportunity to create an airfield on their property for use by the pilot community.
Telephone: 541-993-0457
email: fromanfarms@ortelco.net
Submitted on November 26, 2018