OREGON WILDERNESS AIRSTRIP OBTAINS MOWER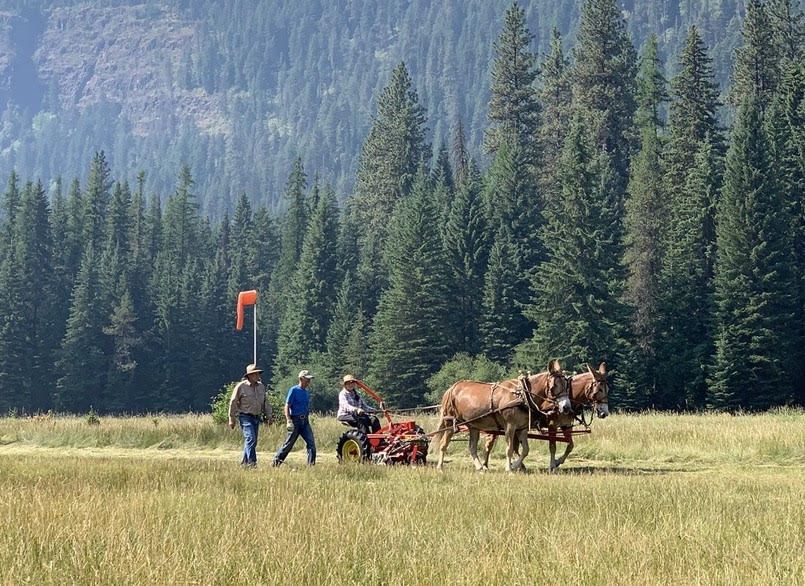 Red's Wallowa Horse Ranch airstrip, (68D) in the Eagle Cap Wilderness Area has acquired a new sickle-bar mule-drawn mower, and the airstrip was recently mowed, thanks to collaboration between the US Forest Service, the Wallowa County Pilots Association, the RAF, and Oregon Pilots Association volunteers. Wilderness restrictions prohibit the use of mechanized equipment, and the old circa 1930's mower needed to be replaced.
"[RAF Oregon Ambassador] Bill Ables deserves all of the credit for planning and accomplishing this effort," RAF Oregon Liaison Richard Mayes said. The effort began with the shipment of the crated mower to Ables in Enterprise, OR. "The Forest Service happened to be conducting some helicopter training, and agreed to help us get the mower into the airstrip," Ables said. "Within sixteen minutes, it went from the bed of my pickup to Red's." Mike and Jerry Rahn, Jim Akenson, Greg Bales, and Ables assembled the mower.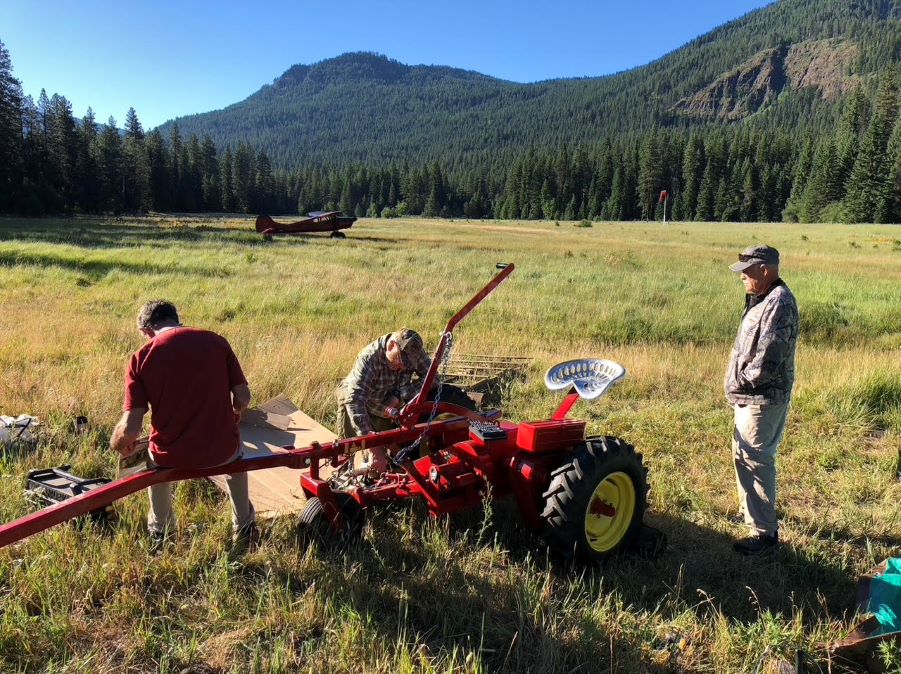 Head mule skinner Holly Akenson completed the mowing behind Bird and Bat, the experienced mule team that had pulled the obsolete mower. Hanley Jenkins assisted in the case of a "plug up" which never happened, according to Ables.
The new mower and shipping cost $11,000, paid for by US Forest Service Region 6 funding. An additional $1,000 was provided for Akensons' use of the mules for mowing. These resources are a result of the continuing cost-sharing program the RAF has established with the US Forest Service.
RAF President Bill McGlynn commented. "Nicely done, Bill and Richard. This is a great example that we can use with other National Forests."
The RAF thanks each volunteer, and Forest Service District Ranger Brian Anderson for helping facilitate the maintenance at Red's.
Nearby Weather Station
Just a half mile north of Red's Wallowa Horse Ranch is privately owned Minam Lodge (7OR0) airstrip. Both are bordered by the Minam River.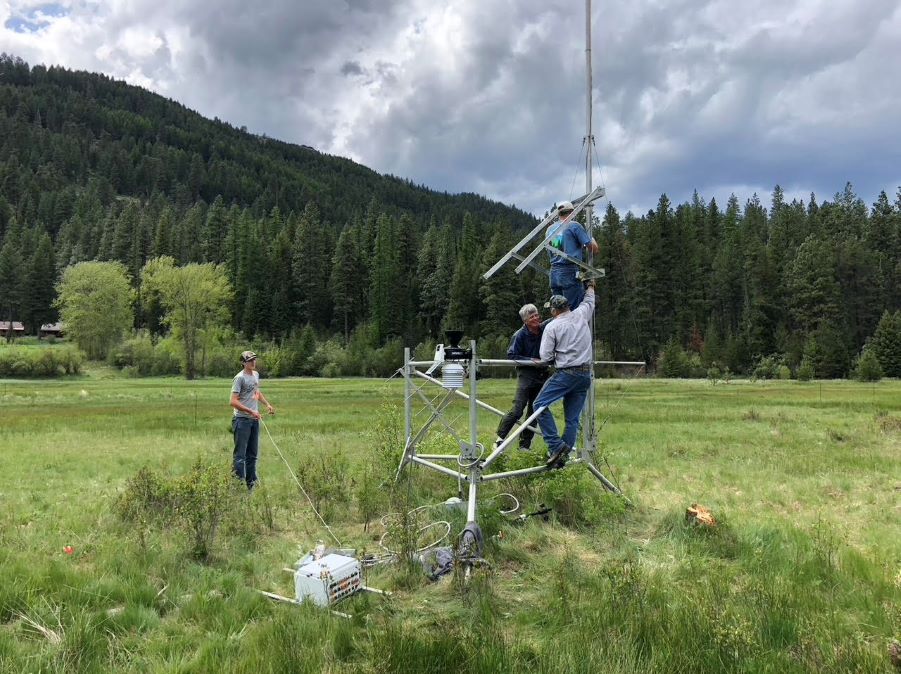 In an effort to assist pilots with current weather information at these two canyon settings, members of OPA, Idaho Aviation Association and the RAF assisted in installing a modern weather station and two webcams to replace the non-functional RAWS (Remote Aviation Weather Site) site formerly maintained by the USFS. The new equipment was also purchased with USFS monies. The volunteers helped throughout the multi-day project by flying equipment and people to the site as well.
The solar panels, cameras, and weather station are in place awaiting final wi-fi connection, possibly by mid-September. "We will send the link to the various pilot organizations so everyone can access the cameras and weather info for the Minam River canyon," Ables said. The RAF thanks Barnes Ellis, owner of Minam Lodge, who has been very supportive of this effort, and will also have the link on his website www.minam-lodge.com when it is available.
Submitted on August 23, 2021.