PRESIDENT OF CIRRUS AIRCRAFT, CUSTOMER EXPERIENCE, TO SPEAK AT MONTANA AVIATION CONFERENCE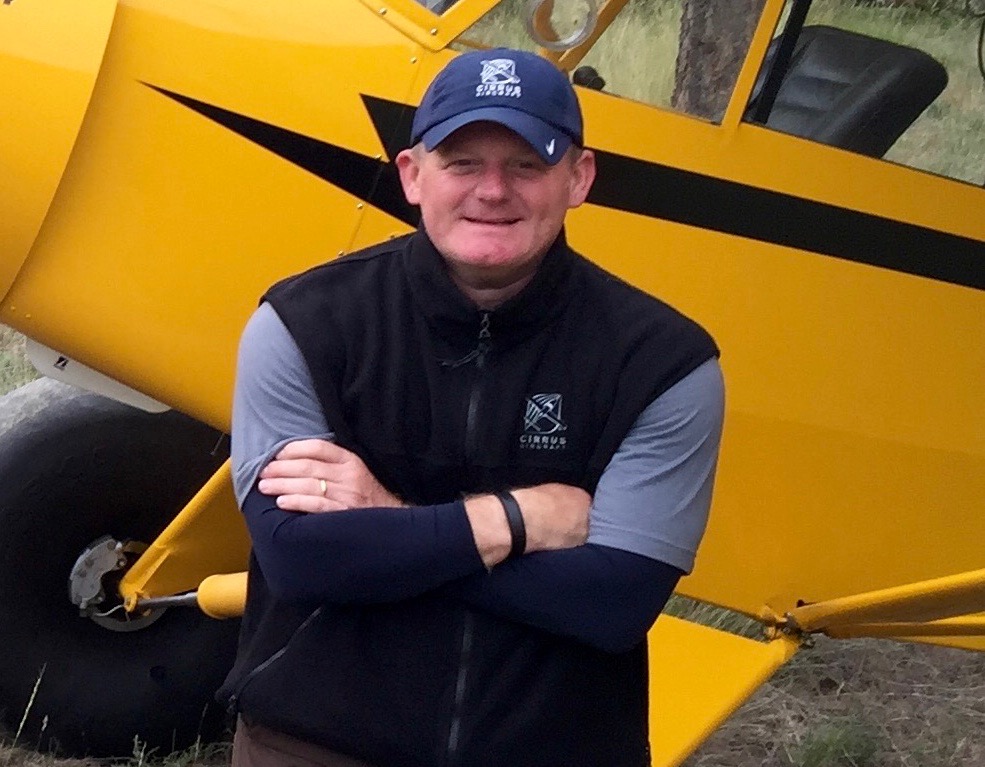 Todd Simmons, RAF Vice President of the Board and President of Customer Experience at Cirrus Aircraft, survived a serious aircraft accident while flying his Super Cub in the Idaho backcountry in June 2018. He will make a presentation about his accident at this year's Montana Aeronautics annual Aviation Conference at the Heritage Inn in Great Falls, Montana.
An instrument-rated commercial pilot, Todd joined Cirrus Aircraft in 2008, and is now President of Customer Experience, responsible for sales, marketing, personalization, delivery, service and support, flight training, flight operations and the opening of the Vision Center in Knoxville, TN. During his tenure at Cirrus, the SR22 has continued to be the best-selling airplane in its class and worldwide market share has reached an all-time high. Todd holds a Bachelor of Industrial and Systems Engineering from Georgia Tech and MBA from the University of Chicago Booth School of Business.
In Todd's presentation, "Point of No Return: A Backcountry Pilot's Accident Experience and Lessons Learned", Todd will share key insights and details from the accident through videos and photos, "and more importantly, the lessons and learnings that every pilot can benefit from," he says.
Todd's session will begin at 10 a.m. on Saturday, February 29 in the 140-seat Canadian Room.
This is the 36th Annual Montana Aviation Conference, and features other distinguished aviators' presentations, including AOPA Safety Institute's Richard McSpadden, RAF member and backcountry pilot "Stump" Smith, and Distinguished Flying Cross recipient Colonel Stephen Luxion.
Please see Registration details here.
Submitted on January 31, 2020