RAF ADDS DIRECTOR OF MARKETING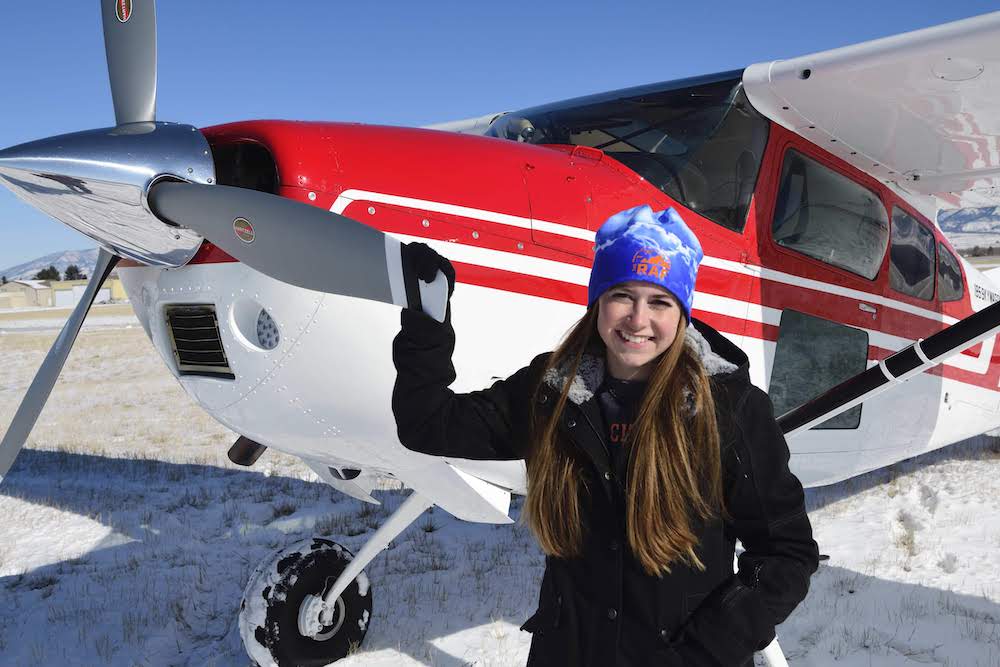 The RAF is pleased to announce that intern Kodi Myhre will become the RAF Director of Marketing, beginning the first of the year, freeing RAF Administrative Director Tricia McKenna to devote more time to special RAF projects.

Stepping into full time for the RAF, Kodi said, "I'm most looking forward to becoming more involved with the RAF's marketing strategy and bringing ideas to the board for ways the organization can grow."

Kodi, a Montana native and recent Finance graduate of Montana State University was introduced to the RAF in May 2019. "When Tricia mentioned that the RAF was looking for some extra help, I was happy to come on board." Kodi said. Living in Bozeman, her proximity to RAF headquarters made it logical for her to step in. As its intern, Kodi brought valuable IT skills to the job as the RAF migrated to its new website and customer Customer Relationship Management database.

Her duties took her far beyond her keyboard. Kodi attended CubFest in Yakima. "I had a lot of fun there, where I met Bill [RAF President McGlynn]. All the RAF people were welcoming, and I learned a lot about aviation. It was a great experience," she said. Kodi also helped represent the RAF at the Montana Aviation Conference. "Lots of people like to flock to the RAF booth because they are the fun people to be around," she observed, adding, "People are pretty passionate about what the RAF does. When you connect with the passion they have, it really is meaningful."

Tricia said, "I am committed to helping the RAF in the coming years, and I am confident that Kodi knows who we are and understands the heart and soul of the organization."

As Kodi assumes more responsibility, "it will allow Tricia more time to do more flying and hiking," she added.
Kodi can be reached at: kmyhre@theraf.org.
Submitted on December 18, 2020