RAF ANNIVERSARY CELEBRATIONS A SUCCESS; MORE FUN TO COME!
The RAF would like to extend a heartfelt "thank you" to everyone who has helped us celebrate our 20th Anniversary so far this year. People gathered to celebrate in Massachusetts, New Mexico, Wisconsin, Montana, Idaho, and Utah throughout June. Supporters enjoyed RAF cookies, RAF temporary tattoos, RAF "Backcountry Bears," and some quality time around the campfire. Everyone who attended signed our 20th Anniversary banners and had a chance at winning a prize.
Katama, MA attendees enjoyed underwing camping at the airfield for the first time in years. Folks at Winifred, MT enjoyed group dinners each night and daytime flying to explore the six airstrips in the vast Missouri River Breaks that the RAF helped preserve. In Cornucopia, WI, RAF supporters hiked to a waterfall and delighted in a classic Wisconsin fish fry. At Ryan Field, MT, RAF volunteers gathered for a special dedication of one of the newest camper cabins, donated by WY supporter Joe Feiler.
We hope you enjoy the photos below of our celebrations across the country. Keep reading to learn where you can join the upcoming celebrations!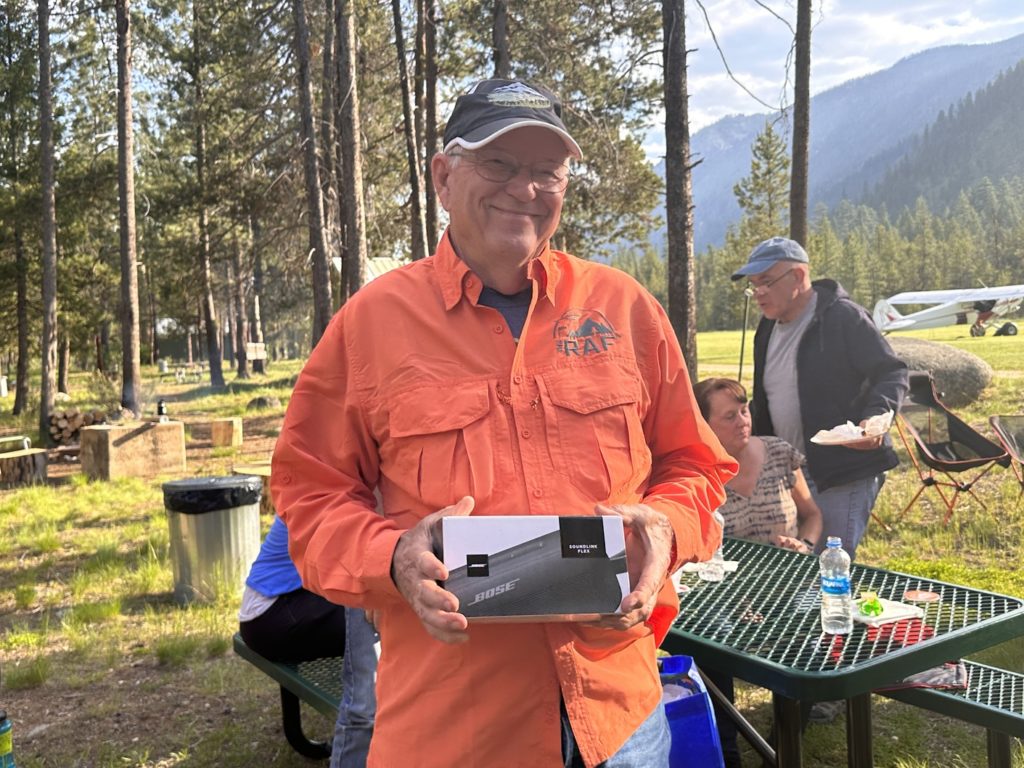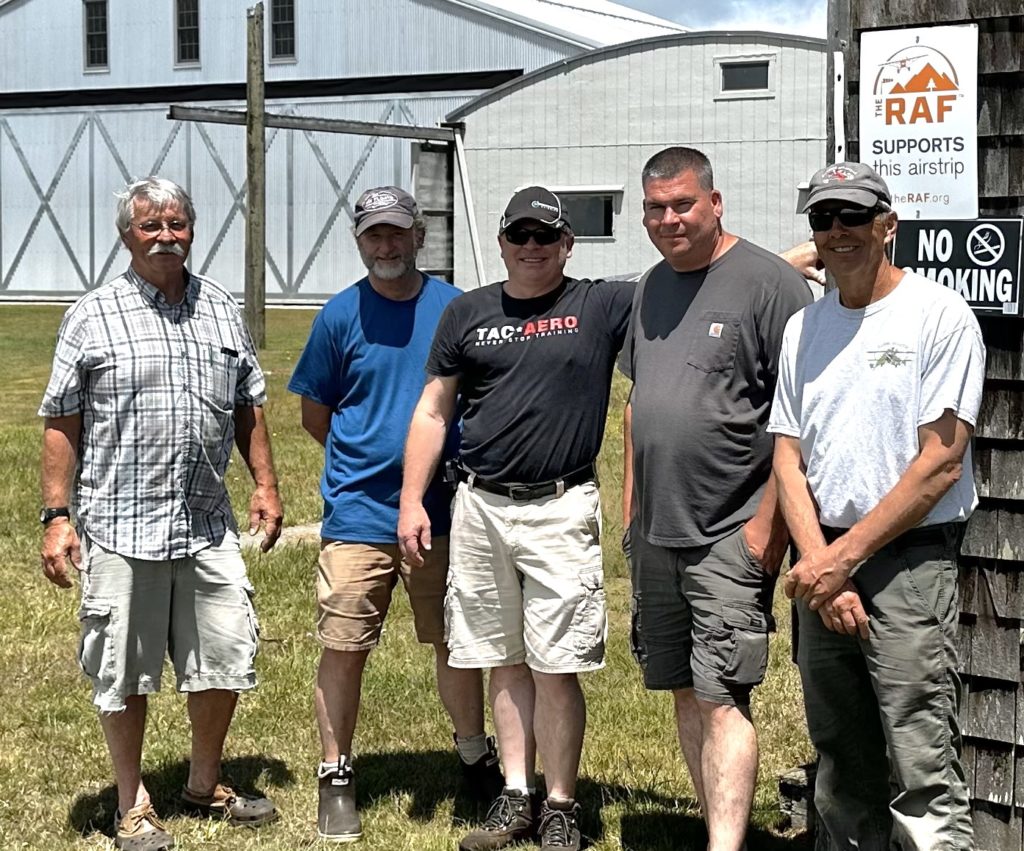 If you weren't able to make it to a June celebration, it's not too late to join in on the fun! See the celebrations yet to come, and mark your calendar to attend them:
July 29:
Freeman Swank Farms, OH – Enjoy celebrating the RAF's anniversary on Saturday, July 29 at Swank Farms. [This event was rescheduled from an earlier date due to weather.] Check out the bike trail, or try your hand at some fishing! Bring your own lunch/dinner, and a camp chair. Contact Christine Mortine: cmortine@theraf.org or Freeman Swank: fswank@theraf.org

July 25:
EAA AirVenture, WI – The RAF will celebrate at Oshkosh with donuts, coffee, and camaraderie on the Hartzell rooftop, 9 am-11 am.

Sept. 1-3:
Reserve (Gila) Fly-In, NM – Check out three USFS airstrips that form at triangle around the Gila Wilderness. An RAF Outfitter giveaway is planned for this event! Email Ron Keller for more information: rkeller@theraf.org
Submitted on July 12, 2023.