RAF ATTENDS USFS PARTNERS EVENT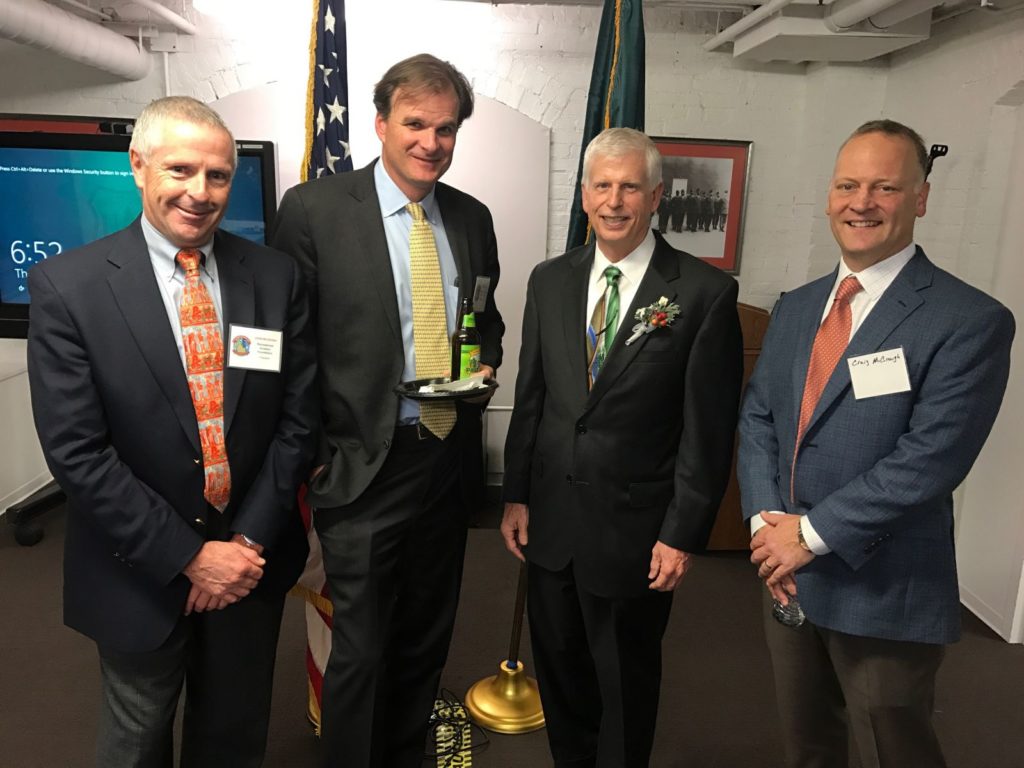 In Washington, D.C. in early December, RAF President John McKenna and RAF Maryland Liaison Craig McCullough attended the annual U.S. Forest Service "Partners Reception", a gathering of citizen groups that interact with the USFS.
Chief Tidwell gave John McKenna and Craig McCullough a warm welcome, expressing his appreciation for their attendance.
Their conversation made it clear that, "the Forest Service recognizes the RAF as a really good partner," McKenna added.
The groups included the Wilderness Society, National Wildlife Federation, The Nature Conservancy, and leaders of mountain biking, backcountry horsemen, and other user groups, all involved in the public part of land management policy.
"It's great to informally connect with the people who direct these groups," McKenna said. "They are passionate about their interests. These meetings make it much easier to sit at the same table when it comes time to work out our various uses on public lands," he added.
Photo:  John McKenna,President RAF, Robert Bonnie, Under Secretary of Agriculture, Tom Tidwell, Chief of the Forest Service and Craig McCullough, RAF Maryland State Liaison.
Submitted December 16, 2016.