RAF BOARD LEADERSHIP 2020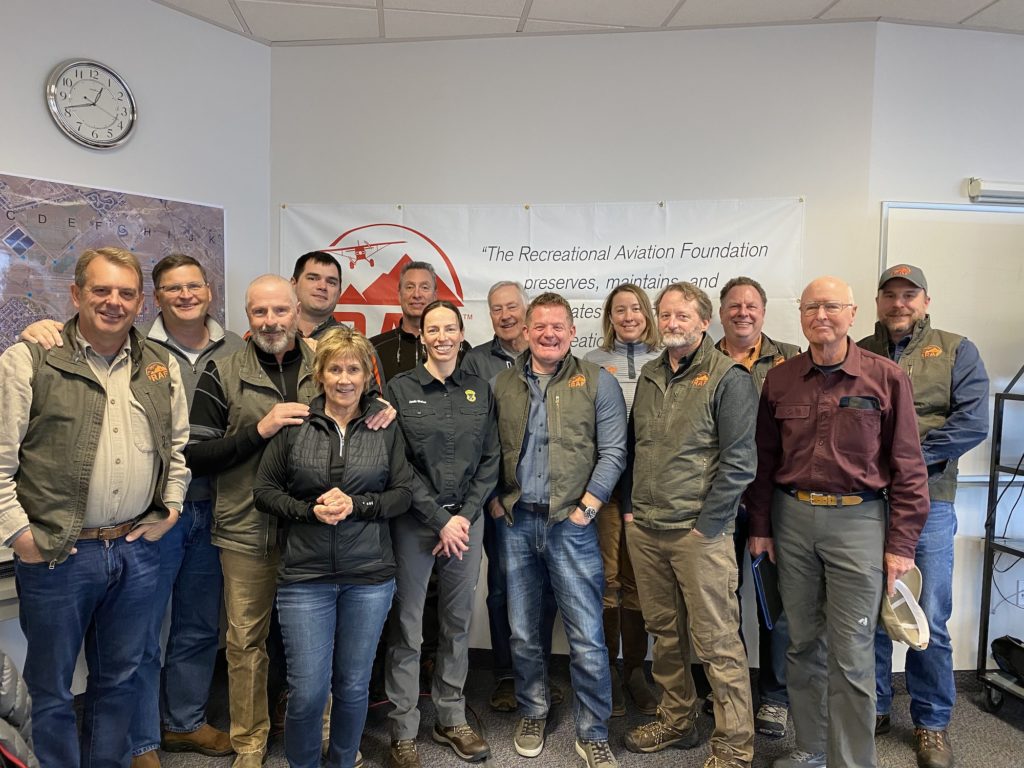 The RAF board began its face-to-face Board meeting in Bozeman, MT January 24-25 by acknowledging Jack and Patricia Tyler's eight years of dedication to the mission's success.
The board selected its 2020 leadership with Bill McGlynn of Leavenworth, WA continuing as president; Mike Perkins of Bigfork, MT will now serve a combined role as Secretary/Treasurer, and John McKenna will continue serving as chairman.
With Jack Tyler's retirement as vice president, RAF Director Todd Simmons was elected RAF board vice president. Todd brings a wealth of experience as he is the President of Customer Experience for Cirrus Aircraft, responsible for sales, marketing, personalization, delivery, service and support, flight training, flight operations and the opening of the Vision Center in Knoxville, TN. Todd is also an active backcountry pilot and noted spokesman for aviation safety.
Submitted on January 28, 2020